Charles Hoskinson, founder of Cardano and co-founder of Ethereum, launched a challenge in which he will award a USD 1 million prize to anyone who manages to hack his encrypted private key using PGP (Pretty Good Privacy) signatures.
Hoskinson announced the challenge through a broadcast on his YouTube channel. He talked about the LastPass password manager hack, in which over 30 million users were hacked.
The founder of Cardano regrets what happened and He said that he is completely disappointed with the situation., because this is not a simple hack. "If the attacker clones the information, all bank passwords, PGP signatures, private cryptocurrency tokens, among others, are compromised," he said in the broadcast.
Hoskinson regretted that LastPass did not have PGP security. This type of cryptographic signature is the predecessor to that used by bitcoin addresses, in which a public signature and a private key are obtained. Each user holds his own private key, which allows you to sign and authenticate your public signature, Hoskinson says he has full confidence in this security algorithm.
advertising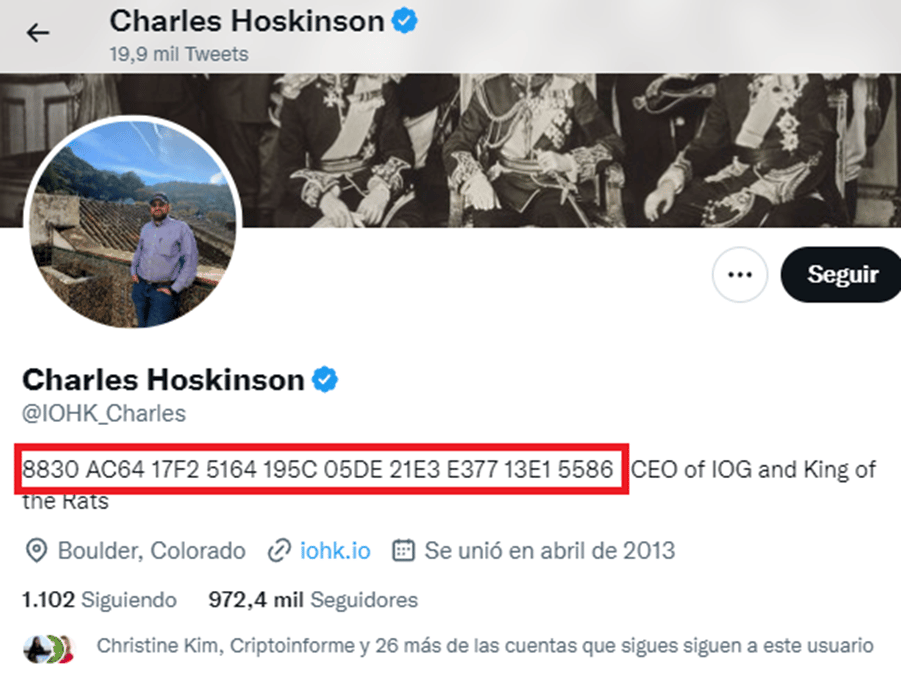 In this regard, the Ethereum founder also commented that Les, an Ada wallet developed by IOHK (the company of which Hoskinson is CEO) Uses PGP signatures as a security option, And that, in order to test the reliability and trust of these signatures, he will leave the public key of a wallet containing 1 million USD in ADA (the native currency of Cardano) in his account. Twitter,
At the time of writing, Hoskinson has not announced whether the goal of hacking this wallet has been achieved. However, it is notable that historically there is no record that a PGP signature has been hacked without first compromising the private key.
An article published by CriptoNoticias in late 2020 details the operation of PGP signatures and explains how they achieve their level of security.