Amazon Prime subscription has many benefits for users Those who pay month to month for this service, which includes access to the Amazon Prime Video catalogue.
Of course, among its thousands of series and movies, we can also enjoy many christmas productions, Here we have a list of the best that you can check out at the moment.
Try Amazon Prime for Free for a Month
Plus, if they've never tried the service, they can do it for one month completely free. It also gives us access to the Amazon Music Prime catalog, free Prime Gaming games, and Free Shipping with no minimum purchase On participating Amazon Mexico products.
You're All I Want for Christmas by Mariah Carey
Christmas arrives and Maria's only wish is a puppy, but her parents believe it is a responsibility she is not ready for. Maria is determined to prove them wrong but soon learns that keeping a pet isn't as easy as she thought.
the dog that saved christmas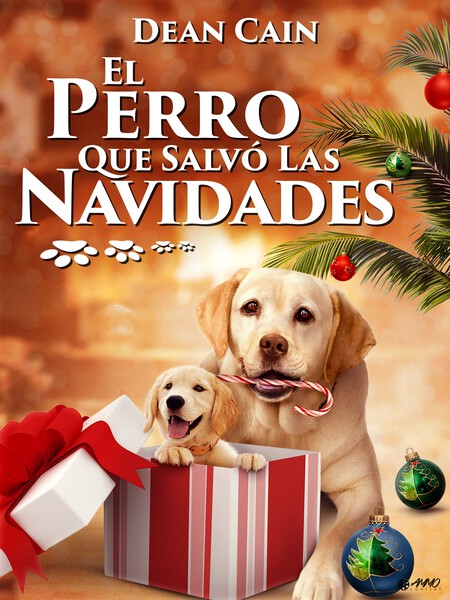 The fourth film in the hit "The Dog Who Saved" franchise. The Bannister family goes out on the town again for Christmas but this time they go to Aunt Barbara's beautiful beach mansion in California. Zeus, the adorable family Labrador must be sharing the spotlight with a new pup named Eve.
pocoyo christmas
Live a lovely Christmas with Pocoyo, Pato, Elly and all their friends. All together will enjoy parties full of fun and unexpected adventures. Enjoy these holidays with Pocoyo's special Christmas series!
christmas always finds a way
What happens when Santa Claus meets a vampire? Could a miniature Christmas window rekindle an old love? Will a magical computer help a town regain its lost Christmas spirit? From Real Magic and Imagine Entertainment come three exciting stories about Christmas, togetherness, and discovering the magic that surrounds us.
The Kacey Musgraves Christmas Show
This holiday season, join Kacey Musgraves for The Kacey Musgraves Christmas Show, a holiday variety show featuring new songs and time-honored classics. Special guests include Camila Cabello, Kendall Jenner, James Corden, Lana Del Rey, Radio City Rockettes and many more. Kacey brings back the holiday cheer with this modern update on a holiday classic.
How the Grinch Stole Christmas
A bitter villain schemes to ruin Christmas for the residents of Whoville.
A Christmas Carol: The Musical
Golden Globe and Emmy Award winner Kelsey Grammer brings Ebenezer Scrooge to life in this TV musical adaptation of Charles Dickens' classic tale of salvation through love. Based on the Madison Square Garden production, "A Christmas Carol" still evokes feelings of regret, love, and forgiveness in all that turns Scrooge on.
a lover for christmas
Holly stops believing in Santa Claus because her wish of meeting the prince of her dreams never came true. So Santa sets her up on a date with Ryan, who isn't entirely honest about himself. Now Holly faces a dilemma: marry her current boyfriend, Ted, or love someone who has lied to her.
watch on prime video
Jonathan's Christmas
When a boy loses his prized Christmas set that owes him to his late father, his mother persuades a short-tempered old woodcutter to make a new one to replace it, forcing her son to Works. This will take the relationship to unexpected places when the young client demands of Carver extremely difficult tasks that are beyond his abilities.
Rest
Iris is in love with a man who is on his way to a second marriage. On the other side of the planet, Amanda has just found out that the man she lives with has been unfaithful. Two women who do not know each other and who live 10,000 kms apart find themselves in the same situation.
Christmas at the Homestead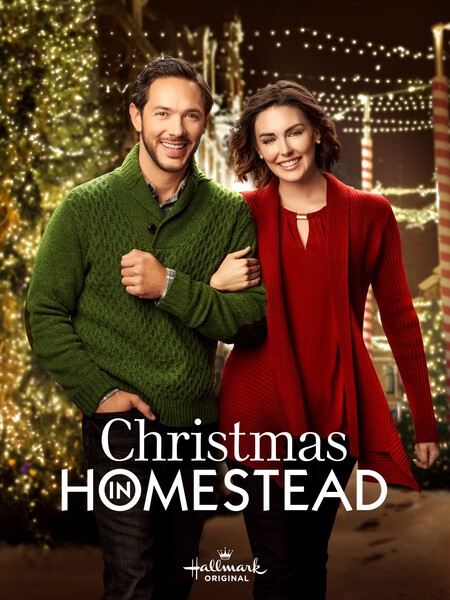 Life is turned upside down for the handsome mayor of Homestead when a Hollywood movie arrives in the midst of the Christmas season. Starring Taylor Cole and Michael Ready.
the sound of christmas
A piano teacher falls in love with a widower who is responsible for the impending closure of her music school.
Christmas at the Plaza Hotel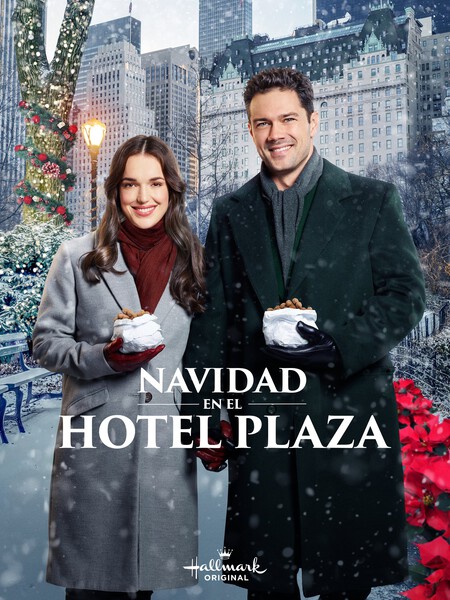 "When historian Jessica is hired to create 'The Plaza' Christmas display, she teams up with handsome decorator Nick to uncover key facts to bring the display to life. Starring Elizabeth Henstridge and Ryan Paevey."
an unforgettable christmas
A celebrity needs a break, so she drives to a small town mountain retreat. On her way, a snowstorm takes her off the road and she meets with an accident. When he regains consciousness, he has amnesia and is grabbed by a friendly passerby.
a christmas in love
New York City youth choir director Katherine is assigned to write the theme song for a Christmas Eve show, but she is taken aback when a talented boy joins her choir without his widowed father, Greg. Starring Kristin Chenoweth and Scott Wolf.
christmas story
Charlotte Lacey will star in the play A Christmas Carol and has an affair with its director, Julian Walker. But when the historic theater loses its lease, Charlotte and her gang need a Christmas miracle.
Your Christmas or mine?
It's Christmas Eve. After saying goodbye at Marlybone station, newlyweds Hayley and James realize they cannot bear to spend Christmas apart, so they decide to surprise the other and accidentally cross paths and change trains. It begins to snow and thus it is certain that they will have to spend Christmas with each other's families. Will their love survive when their biggest secret is revealed?
in braid selection We publish offers and discounts from various online stores in Mexico. Some links in this post may be of an Affiliate Program. None of the items mentioned are offered by the brand or store, their introduction is the sole decision of the editorial team. Product price and availability are subject to change without notice.