Madison Police said police arrested a 17-year-old East High School student on the East Side in October on suspicion of assaulting and strangling a victim.
Officer Michael Malloy said in a statement that Babukar Nyang, of Madison, was taken to the Dane County Jail by police on Wednesday for the attack, which took place on October 10 in the 100 block of Talmadge Street. The attack was reported to the police the next day.
Malloy said Nyang was arrested on second-degree sexual assault and possible strangulation charges.
Madison School District spokesman Tim Lemonds confirmed that the student attended East. But he will not confirm and police that the student who has been accused of assault is the one who led to mass walkouts across the district and led to the resignation of the school principal.
Feliz Castenda, an East High student who helped organize the walkout and is a close friend of the victim, confirmed that Nyang was the student suspected of assault, sparking outrage across the district.
The attack that prompted the walkout also took place at a residence in the 100 block of Talmadge Street the same weekend – Homecoming, October 9 and 10. The students said the attacker still went to school the following week.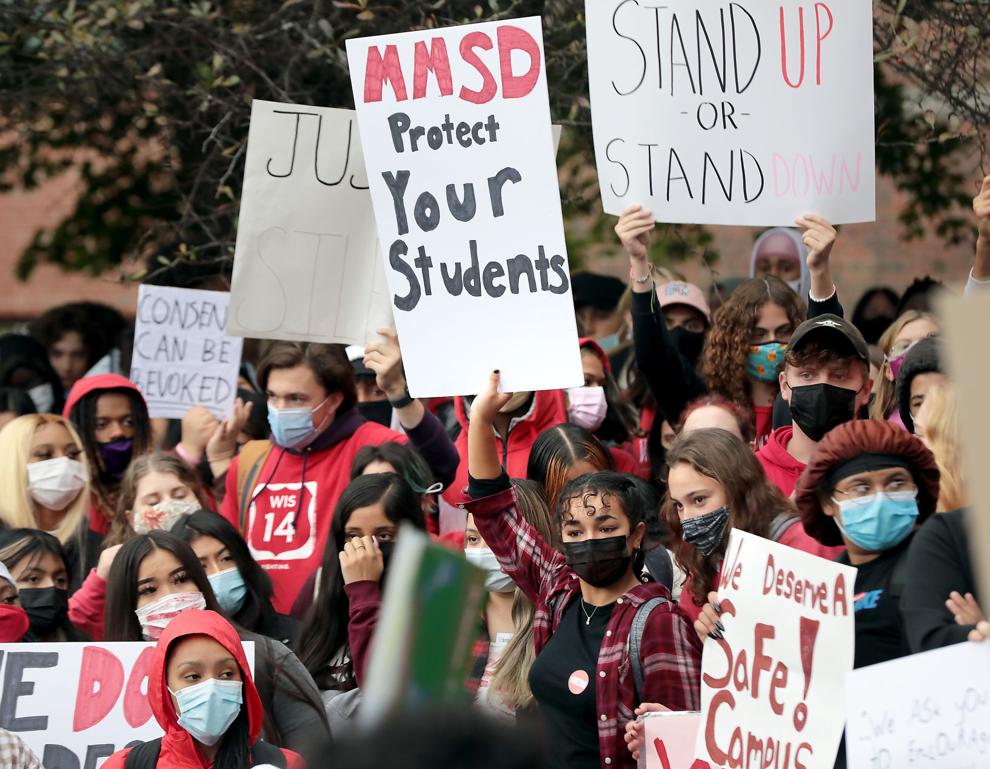 "Any questions related to the investigation I will pass on to you (Madison Police Department)," Lemonds said.
.