More than 100 municipalities' yellow containers have 'recyclos', a return and reward system developed by ecombes that gives points for recycling cans and plastic bottles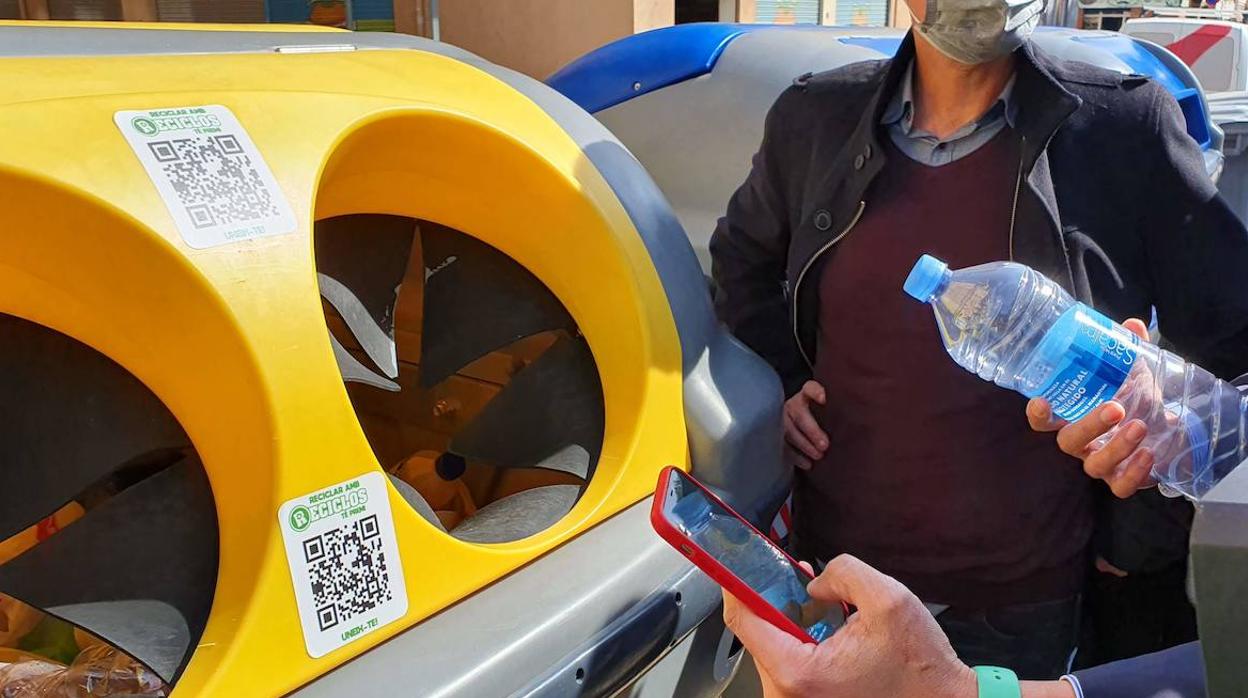 Citizens are demonstrating how important it is to them to take care of the environment through recycling. In addition, more and more people are using 'Recyclos' to incentivize recycling, the return and reward (SDR) system developed by Ecombes that rewards civic commitment to recycling through sustainable and social incentives.
There are over 335,000 people in Spain who receive a prize every time they recycle. A system that already exists in more than 100 municipalities of 17 autonomous communities, the Valencian Community, Catalonia and the Balearic Islands are the communities with the largest number of municipalities with this SDR.
Thus, the technology has been incorporated into 32,000 yellow containers distributed across those 100 municipalities so that users can earn rewards every time they recycle. In addition, to facilitate recycling in other places where citizens spend time, 'Recyclos' has installed over 250 machines at places such as transport stations, universities, hospitals, companies or shopping centers, so that citizens can recycle their bins and Collect plastic bottles. drinks
Possibility to donate points

Thanks to the possibility of donating the points obtained by recycling, 320,000 users have supported more than 370 projects of a social or environmental nature, such as helping those affected by the La Palma volcano and the war in Ukraine, dealing with forest combating desertification and repopulating wild areas, donating toys to hospitalized children or helping children and families in vulnerable situations.
In this way, every time citizens use this reward system to recycle their cans and plastic drink bottles, they are contributing to helping their neighbors or their municipality, in addition to promoting the circularity of these containers. Or the same, give them a second life through recycling.
«It is a matter of great pride for us to witness the exponential growth of RECICLOS. Already more than 335,000 citizens recycle using the yellow containers and machines of this system, receiving rewards for it. But, above all, it is a great satisfaction to see how citizens are not only committed to recycling, but also show their full solidarity by contributing to social and environmental causes through their points", Director of Communications and Marketing, Ecombes Nives Ray said.
solidarity economy

SOS Children's Villages is one of the organizations to whom these shows of solidarity have been directed. "Thanks to this help, we have strengthened our work to strengthen the family so that the boys and girls living with us have a full and happy childhood and so that social inequality does not determine the future of any of them," the director explained Elena Balassa, SOS Children's Village Day Centers in the Community of Madrid.
«Companies like Ecocombe committed to a cause like ours to bring sport to kids with cancer helps a lot. They give us the visibility so that these brave children who fight every day feel supported, and they provide us with vital resources to help us realize our purpose. Simply round!", says Belén Soleira, Director of Institutional Relations at JugTherapia, the foundation to which donations can currently be made through 'Reciclos'.
Likewise, with these points, more than 33,000 prizes such as electric scooters, backpacks made from recycled materials or baskets of ecological products, among other incentives, have also been distributed among users who recycle with this system.