78,128 collegiate pharmacists will celebrate their World Day this Sunday with the motto "United Pharmacy for a Healthy World", with which they wish to highlight the work they have done to promote a healthier world, and the many areas they do so. Let's do it in unison. In those who practice their profession. In Spain, this motto is reinforced with the legend "All for one", which seeks to underline that "all" pharmacists seek to care for the health of "one": the patient. A commitment that is reflected in the Institutional Declaration presented by the General Council of Pharmacists and in which the profession renews its vocation of public health and social service, as well as a commitment to work for the health and well-being of 47 million. Spaniards.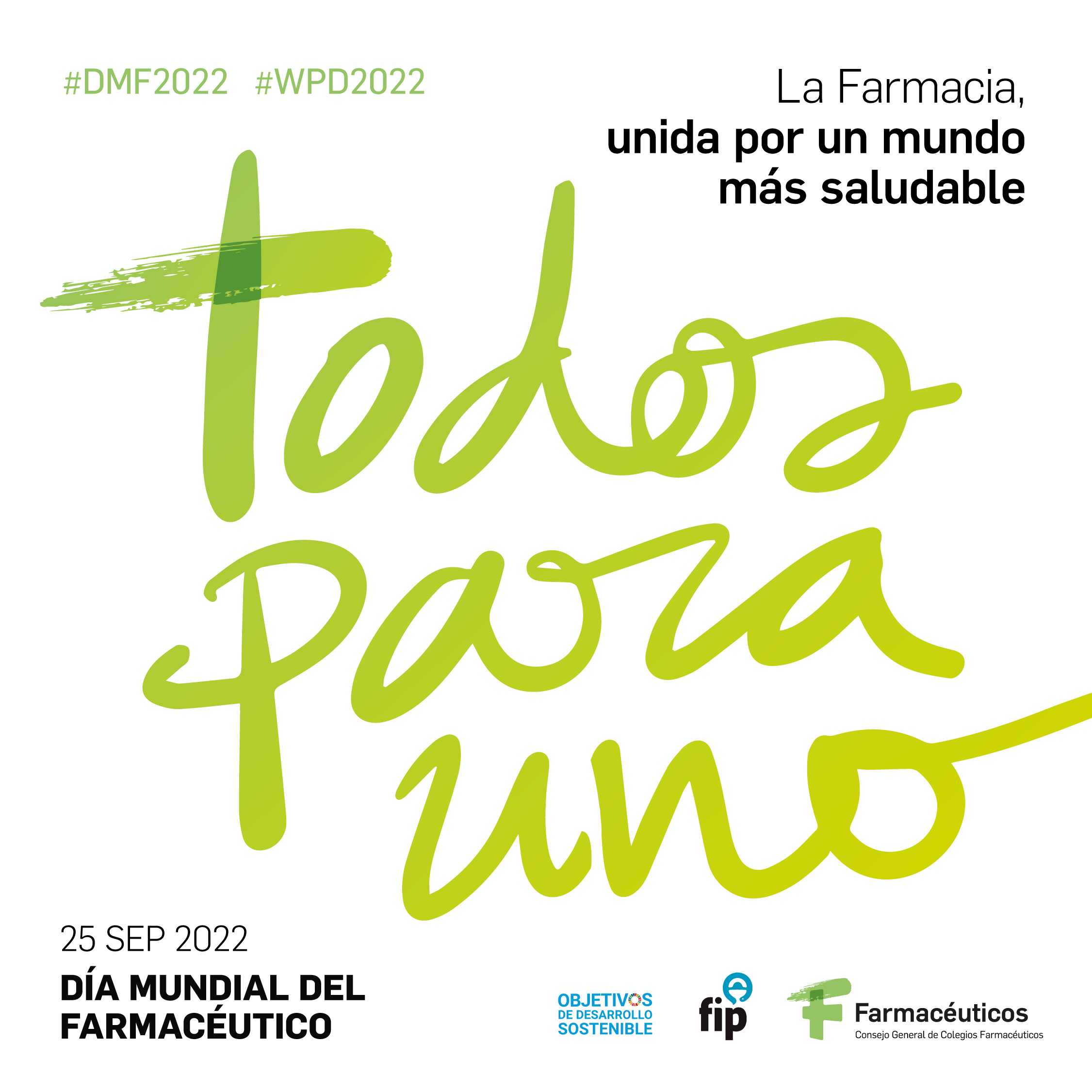 The President of the General Council of Pharmacists, Jesus Aguilar, "wanted to highlight the great importance for those of us who make up the profession on this day and that the year acquires special relevance as this week coincides with the celebration, jointly in Spain, at the 22nd National Pharmaceutical Congress and the 80th World Pharmacy Congress in Seville, with the participation of 5,000 partners from around the world». In relation to the motto of this edition, Aguilar highlighted that "the mission to which all Pharmacists share is to work together from multiple areas for the same purpose: the health and well-being of patients."
A purpose of the entire profession and it is a credible reflection of dedication, commitment and dedication to service," qualities which have been displayed in these last two years of pandemic, during which there is a need to promote the participation of the profession. Worldwide in the health system", concludes Aguilar.
According to data presented by the General Council of Pharmaceutical Colleges in Spain, there are 78,128 registered pharmacists who carry out their care work in several areas, all related to health. Pharmacists who practice in community pharmacy, hospital pharmacies, clinical analysis, public health, pharmaceutical industry and distribution, optics and acoustics, food, dermatology, orthopedics or teaching; Works for and for every single patient.