When we talk about sportiness in an electric way, the most radical electric cars from BMW, Polestar or Tesla may come to mind. Well, forget about them thanks to the latest craze developed in Wolfsburg, an ID electric car from Volkswagen.
What we have before us is a prototype that in some ways hides what the future ID.7 GTX could be, albeit obviously taken to the extreme. A theoretical competitor to cars like the BMW i4 M50, the Polestar 2 Performance or the Tesla Model 3 Performance, Volkswagen presents us with a steroid-loaded ID.7 to demonstrate that there is room for high performance in its range of electric cars.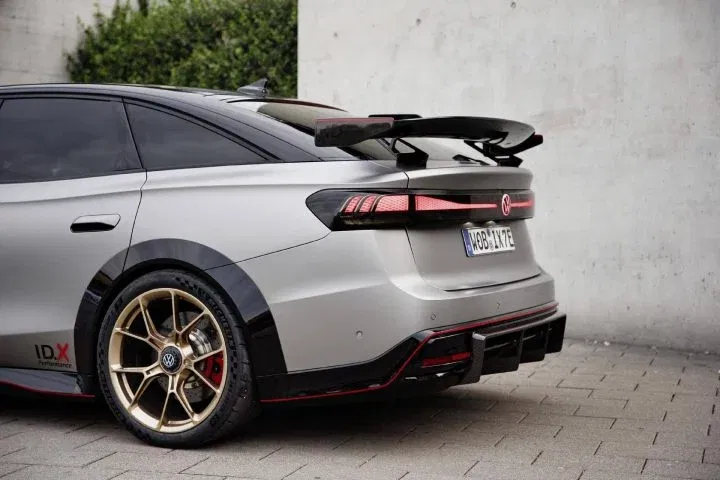 The ID rims and a body height reduction of 60 mm.
From a technical perspective, Volkswagen wanted to demonstrate the full potential of the MEB platform after its recent development. In this way we increase the power from 286 HP that the most powerful ID.7 can offer to no less than 558 HP thanks to the use of two electric motors, one on each axle. There is also a self-locking differential for the rear axle, high-performance brakes, a sports suspension with stiffer springs and a system called "Vehicle Dynamics Manager", which offers the possibility of changing the dynamic behavior of the vehicle via a new interface integrated into the center console.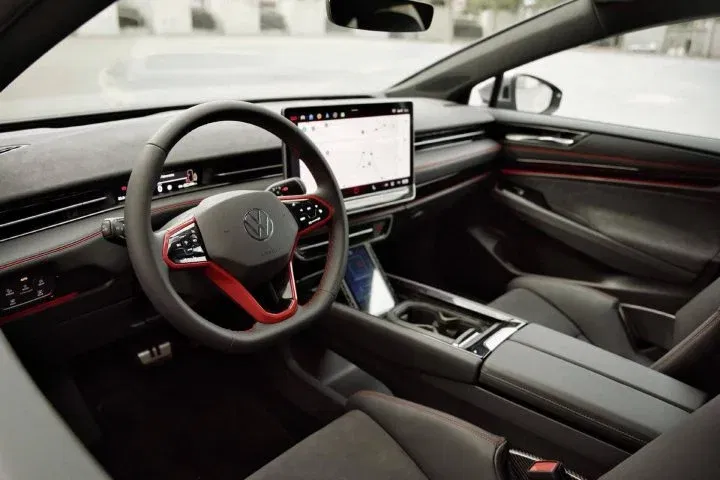 Although it is a prototype that will not hit the streets, at least not in this way, Volkswagen tells us part of what the future ID.7 GTX will look like and makes it clear that it is not closed to use of all. The potential that the MEB platform offers. After seeing the brand's change of direction on electric vehicles, demonstrated with the presentation of the ID.2 GTI concept, why not dream of an ID.7 GTI based on this ID.X? Perfomance.