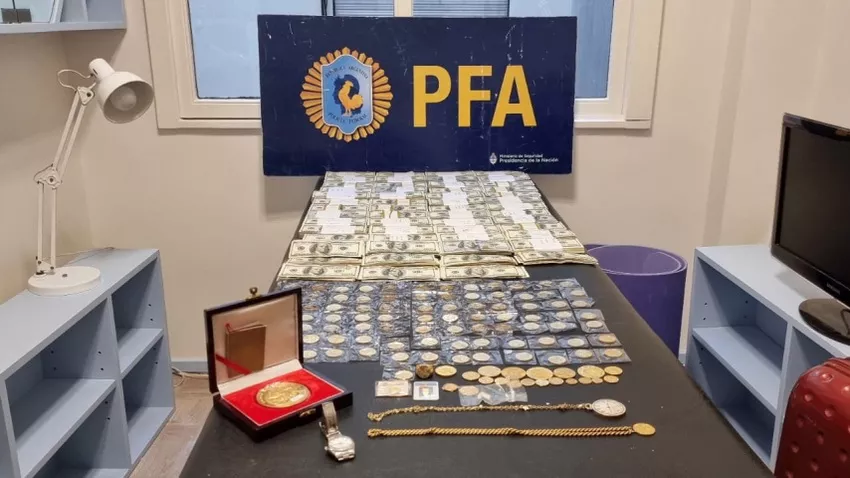 The organization was based under the name BA Group and had offices in the United States.
Photo: Mercy
A sect that promised to end the "evils of AIDS and drugs" and was based in the United States was destroyed in the city of Buenos Aires and Greater Buenos Aires, with 19 people arrested and those will be charged with offences. Human trafficking, people, money laundering, illicit relations and illegal drug practice.
According to police sources confirmed to NA, there were 50 raids ordered by Federal Judge Ariel Lizzo.
Agents from the Federal Police's Department of Persons Trafficking managed to destroy the organization, which under a philosophy proclaimed an end to "the evils of AIDS and drugs" and also "seeking the development of happiness". was dedicated to. Involve them in the organization and reduce them to slavery and in other cases offer them "medical" treatment in their "clinics", in both cases of obtaining money, influence and/or "coverage" for their leaders. with a fundamental purpose. ,
It is currently estimated that the number of "BAYF family students" owned by this criminal structure will be approximately 170 people in Argentina and the United States, who contribute monthly fees to the said organization in foreign currency, which they It's called "formal".
It also has a further 1,500 "recruitment of students" by the BA Group, which will have "evolutionary" training, reading classes, and various conferences aimed at state, provincial or municipal agencies, professional councils, for-profit or non-profit organizations, entrepreneurs, etc. fee is charged for. General public.
After nearly a year of investigative work, detectives were able to determine that the organization had used its followers to provide sex for "people in power" (who were imprisoned in bars and hotel lobbies). And will also devote himself to the "cure". For people admitted abroad in a clinic called "CMI Absto", thus entering dollars and euros into the legal circuit through real estate agents and notary offices in the country of organization and various foundations created in the United States So as to generate continuous inflow of foreign exchange for the said organization.
It was also established that many of its members traveled continuously to Uruguay and the United States to carry out similar activities carried out in the various departments in the capital, which were identified as "clinics or doctor's offices". , which said the locations were not authorized for this purpose.
During the procedures, information was provided to the cooperation of the Bureau of Diplomatic Security of the Embassy of the United States.
In addition to the 19 arrests, over $1,000,000, 1,900,000 pesos, 1,000 pounds sterling, 100 euros, a Ford Bronco truck, 30 silver medals, sex toys, porn videos, computers, cell phones, medical records were confiscated. , title of the property. , and documents of interest to continue the investigation.
The detainees were placed at the disposal of the intervening magistrate, which was aggravated by slavery reduction, coercion, theft, money laundering, illegal association, illegal drug practice, unregulated sale of drugs, and influence peddling. (NA)