A first electric van fitted out for rental in the USA
Bromont Campervan will be the first converted passenger vehicle rental company in North America to have a fully electric vehicle in its fleet. And it will be available for rent from the summer of 2023! "We are really very proud to be pioneers in this field. Yes, the vanlife and tourism on the road is interesting, but it is clear that the increase in the price of gasoline as well as our environmental values, pushed us to want to develop this new kind of tourism, exclaims Olivier Marcoux, founder of the Bromont company.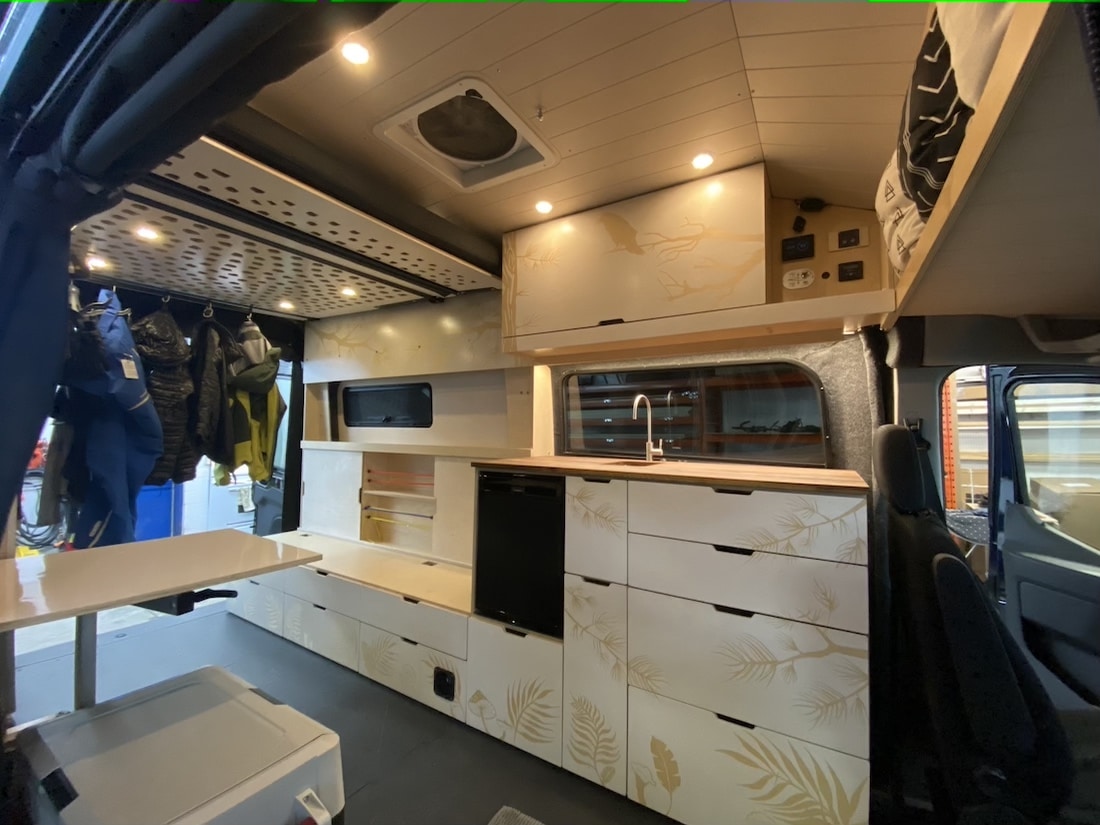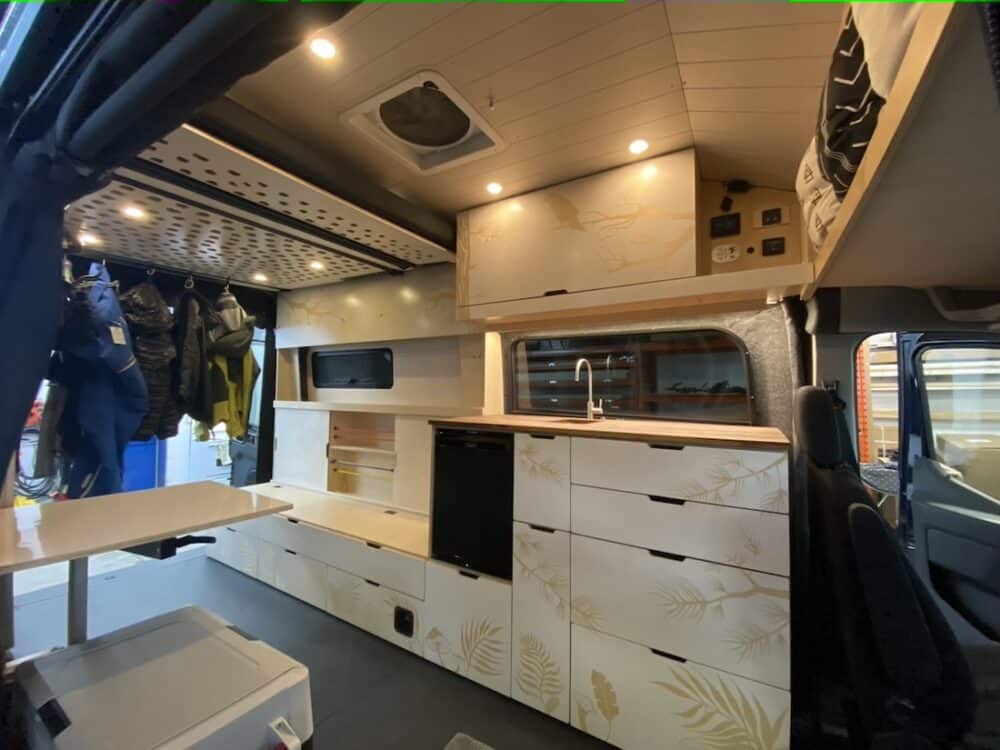 A new kind of tourism
With its 200 km range on one charge, the Ford e-Transit will allow customers who purchase it to experience a new kind of touring – slow tourism. Indeed, the primary purpose of this vehicle will not be to travel long distances in a few days, but rather to experience local tourism, have a good time in quality places while waiting for the battery to be recharged, meet local craftsmen… all while saving significant amounts of money on gas and doing your part for the environment!
EazyVans and Volthium on the agenda
To ensure that the vehicle is fitted out according to the rules, Bromont Campervan has partnered with specialized companies. "When we were lucky enough to get our hands on this model of electric van and it was confirmed to me that I would receive it by August, I knew immediately that it was a sign and that I had to act, explains Olivier. I immediately contacted Olivier Barré at EazyVans to partner with them for the interior design of the vehicle. Their experience in this area gives me complete confidence in the final product we will receive! »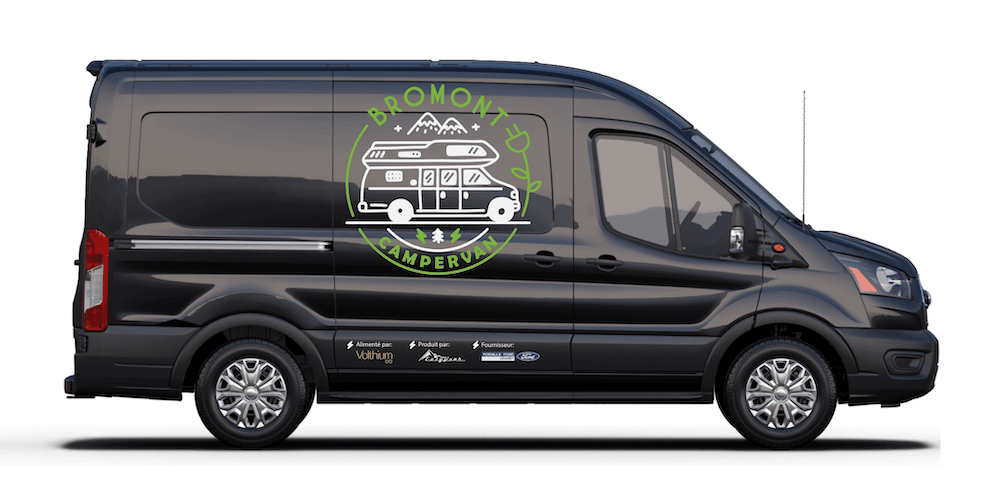 And the layout, it will be tasteful! With cherry wood furniture, an electric retractable bed, a kitchenette area as well as a toilet and a shower, travelers will be in complete comfort during their electric road trip aboard the Ford E-Transit. A Volthium battery will complete the layout with a battery that will allow all of the vehicle's accessories to be used without reducing its range.
Available for rental from 2023
The two-passenger vehicle, which was delivered to Ford on August 10, is currently being fitted out
in the neighborhoods of EazyVans in Cowansville. It will be available for summer 2023. Those interested
are invited to go to www.bromontcampervan.com to reserve it now. The
local company also has 10 gas-powered vehicles on lease until the end of October.