This story includes descriptions of sexual assault and suicide.
Everyone, even her mother, thought that 23-year-old Kimberly Bender would be safe in Forks City Prison, away from the drugs and past abuse that had plagued her and fueled her depression.
It turned out that everyone was wrong.
Bender, a single mother and member of the Quileute tribe, died by suicide in her jail cell in December 2019, apparently after weeks of torture and abuse by a correctional officer with a long history of abusive behavior, racism and sexual assault. target both men and women behind bars and work colleagues.
Police and hospital records indicate that Bender complained, saying that she was afraid to even go to the bathroom while the guard was working, and that he came to her cell at night to whisper obscene comments.
Investigators who questioned Bender believed her story, but the Forks police chief and prison officials said they "could not confirm" her allegations, even when they fired security guard John Russell Gray. He then returned to work as a correctional officer for the State Department of Corrections.
In February, Gray was sentenced to 20 months in prison after pleading guilty to the rape of four other women held in Forks City prison at the same time as Bender.
Gray, who has worked for over 20 years at the State Correctional Facility in Clallam Bay, was hired in Forks in 2018 and it was believed that his experience in prison would make him an asset in prison. a tiny prison, which at that time did not have enough personnel.
It's unclear if Forks knew he was on paid leave from DOC when he was under investigation for a series of policy violations related to misconduct when he filed the application.
Hundreds of pages of DOC employee documents, obtained through public disclosure or provided to The Seattle Times by Bender's lawyer, show that Gray was a troubled employee who was repeatedly punished – and even once fired only to recover – for using racial slurs. intimidation of prisoners and LGBTQ + staff; and sexual harassment.
He remained a civil servant until January 2021 – a month before he went to jail himself, according to DOC records.
"The system let her down"
"I only wanted the best for her," said Bender's mother, Don Reed, who lives in La Push. Reed said her daughter was holding back all of her troubles. Outwardly, she was cheerful and helped anyone who asked. "No matter what she went through, she always had a smile and could bring a smile to any face."
But a history of mental illness and abuse – Bender battled bipolar disorder and post-traumatic stress disorder after being sexually harassed at age 11 – led to heroin addiction and legal problems, her mother said.
"At the time, I thought the prison was the safest place for her to clean up. They had to take care of her, protect her. But instead… "Reed said, and her offer ended in a long silence.
"It pains me to know that the last days of her life were torture," Reid added.
In October, Reed and Bender's 5-year-old son filed a federal civil rights lawsuit against Forks, Police Chief Mike Rowley, the warden and several other Forks staff, alleging their negligence and "willful indifference to Kimberly's well-being. health condition and conditions of detention "forced her to commit suicide.
"The system has failed her," her mother said. "My goal is to prevent this from happening to anyone else."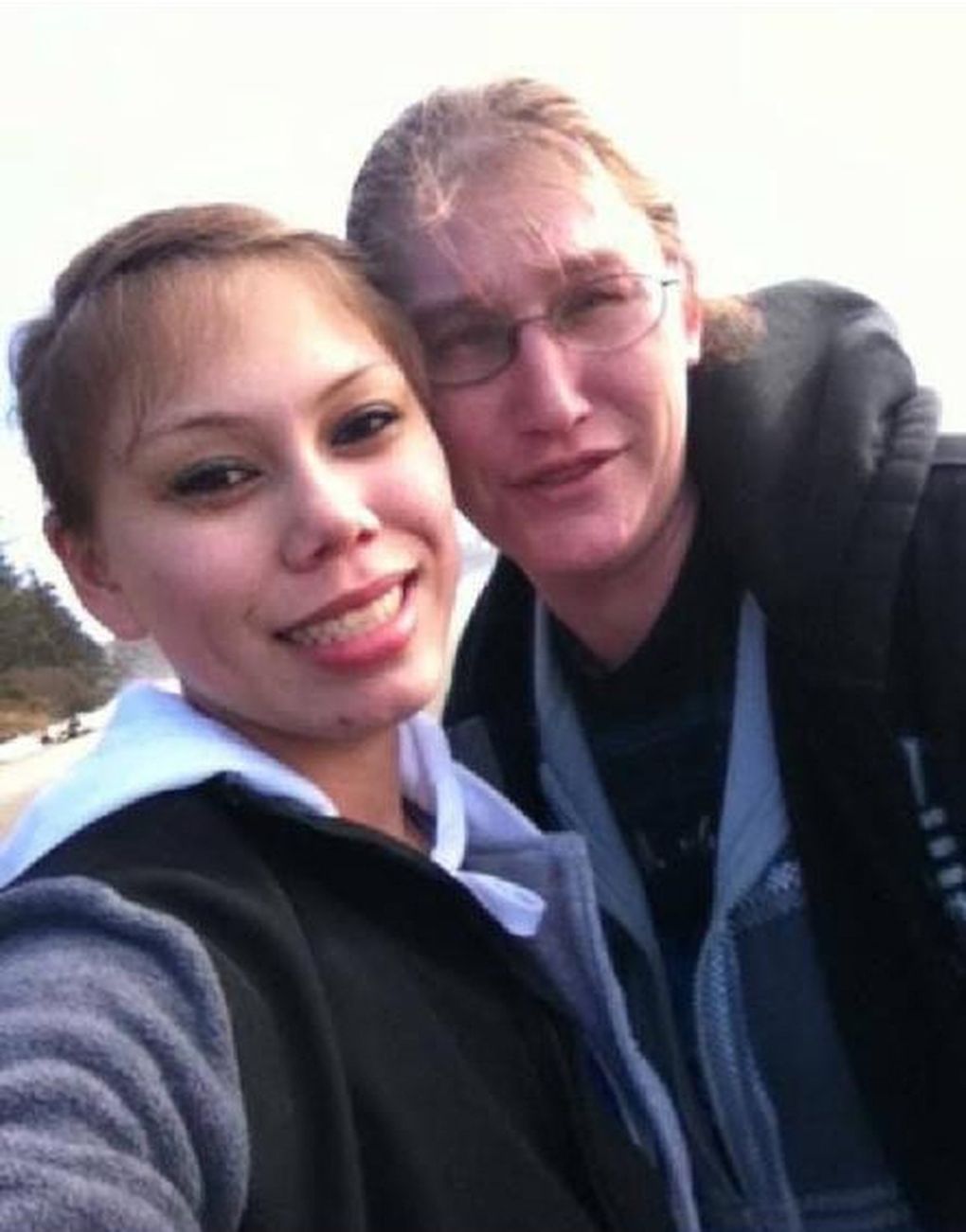 Bender was incarcerated in Forks Jail back in 2014, where she was detained as a suicide under the booking instructions, which needs to be checked every 15 minutes, according to the lawsuit. In 2016, she was taken to the hospital before being booked. The prison nurse's report spoke of her "long-standing" history of depression and self-tapping screws.
Gabe Galanda, a Seattle attorney representing Bender's mother and son, argued that her mental health problems and self-harm tendencies were "well known" to prison officials when she was prosecuted three times in 2019, most recently for violating probation. term for owning marijuana supplies.
Megan Coluccio, a Seattle attorney representing the city in the lawsuit, said Forks officials declined to comment on the pending trial.
Gray applied to the Forks Police Department in July 2018 while still serving as a Correctional Officer in Clallam Bay. The department was processing his application when the Mayor of Forks approved him as an "emergency employee" in October of that year, because there were two officers left in the prison. According to records obtained by The Seattle Times, he was transferred to the night shift and worked alone.
At the time, Gray was on paid administrative leave from his job in prison while under investigation for verbal abuse and "creating an unsafe work environment," allowing the doors separating prison cells to remain open at the same time, increasing the risk of assault or riot. … – and using racist language.
Gray's personal file contains reports of similar incidents involving the use of racist or sexually charged names for male prisoners, the use of disrespectful language or racial epithets towards prisoners, and "racially slanderous" language addressed to prison colleagues.
He received several disciplinary letters in his dossier, including one for calling his Asian boss racially abusive and referring to another employee in a derogatory gay term. In another incident, he reportedly joked that he angered a Native American correctional officer and that she might "scalp" him.
While investigating these allegations, which occurred in 2016, another DOC correctional officer said that he asked Gray if he considered the terms insensitive or discriminatory. "Gray replied that since he is a Republican, he has nothing to worry about … He explained that President-elect Trump has allowed things like this to be done again."
In February 2018, the DOC launched another investigation into Gray, who, during a high-profile training required under the Federal Prison Rape Eradication Act, reportedly emitted sexual sounds during a video demonstrating proper patrolling techniques to be used in relation to transgender prisoners.
After a lengthy investigation, DOC recommended that Gray should be fired. However, according to the documents, Gray and his union agreed to a 15-day unpaid suspension in exchange for waiving two complaints he filed about disciplinary action for other confirmed policy violations.
This so-called "last chance" disciplinary document was signed a month before he was charged with raping women held at Forks Prison.
Bender was sent to prison three times in 2019, during which time Gray worked as the only nighttime correctional officer.
In July 2019, another Forks officer spotted Gray in the hall with an imprisoned woman "in the middle of the night," when and where he was not supposed to be, according to a Forks police lawsuit and report. The officer said the woman "looked very uncomfortable" and looked like a "deer in the headlights" when the officer asked them what they were doing. The officer said: "Quite often John went out into the corridor with the female guardians. [sic] at night, one, two o'clock in the morning. "
Forks Jail Overseer, Sergeant. Ed Clan, who is also a defendant in the lawsuit, said that he "consulted" Gray, but, according to the suit, admitted, "I just brushed it off because he was so energetic … I just kind of noticed it under the carpet. because I thought he was so hardworking. "
Criminal charges allege that Gray forced one female inmate to have oral sex in a back room and then paid her $ 200 bail. Another woman said that Gray made her grab his penis after threatening to "make her life hell" in prison if she didn't. Later, he demanded that she leave the cell in one T-shirt.
He was not accused of raping Bender.
Gray was indicted in May 2020 and pleaded guilty in December of that year to four counts of sexual misconduct in custody – two serious crimes and two gross misconduct. DOC fired him in January.
In February, he was sentenced to 20 months in prison.
"Inconvenient"
Bender complained about Gray after she was hospitalized on November 16, 2019 for injuring herself in prison.
Bender told the cop who took her to the hospital that Gray was making inappropriate comments. Her tearful statement was recorded on the officer's television camera.
Bender, who was ill with heroin withdrawal at the time, said that Gray called her "princess" and entered her cell at night, sometimes just watching her and sometimes waking her up with "vile" or thought-provoking remarks. according to the claim and investigative documents.
"He's starting to make me feel uncomfortable," Bender said. "I won't go to the bathroom when he walks."
An internal investigation was carried out, and although the detective said Bender's account was credible, Forks Police Chief Rowley considered the allegations "unfounded." Gray was on probation as a new employee of the Forks Police Department, and the mayor fired him for "verbal lack of professionalism" for what Bender called him "princess" on November 18, 2019.
After her injuries were healed, Bender was returned to prison, where the lawsuit alleges that her mental health has deteriorated. On December 4, she was again hospitalized for cardiac monitoring and returned to prison. On December 7, she spoke to her mother on the phone shortly before 4:00 pm.
The lawsuit claims that no one checked it due to a lack of personnel. At 19:00 she was found hanged in her cell. She was reportedly dead for at least half an hour.
Don Reed sees his grandson every week, and these visits bring joy and pain. "He's an exact replica of his mom," Reed said. "It's almost as if she was here. Only here she is, – and again tears flooded.