Australian university faculty and students will learn how to identify threats of foreign interference on campus and report to the authorities in accordance with the newly proposed rules.
These changes are proposed as part of the university's new guidelines for foreign interference. They aim to strengthen the ability to counter the influence of the Chinese Communist Party (CCP), According to reports Sydney Morning Herald.
As part of Australia's growing vigilance against CCP threats, the guidelines state that faculty, staff and students will "be trained on how foreign interference behaves on campus, and receive information on how to raise concerns at universities or relevant authorities."
Because of the security issues surrounding stolen research, those involved in international research collaborations will also learn how to "identify, mitigate and deal with concerns about foreign interference."
The Epoch Times did not see the proposed guidelines.
These rules were drafted by the University's Foreign Interference Working Group (UFIT), which was established in 2019 to provide universities with better protection in four areas: cyber security; research and intellectual property; foreign cooperation; and culture and communication .
Earlier, Human Rights Watch published a report stressing that even though students from China are in democratic countries outside of China, they are still under the surveillance of the CCP.
In response, Education Minister Alan Tucci wrote on Twitter that the government will update its guidelines for foreign interference based on the recommendations in the report.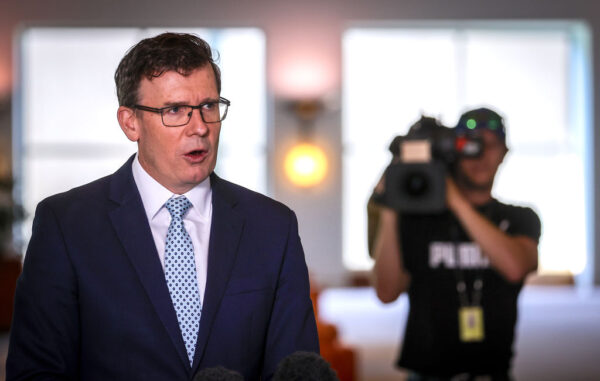 University leaders and government officials are still discussing the details of the rules, how to implement them effectively, and concerns about the consequences of universities not implementing these rules.
According to reports, the university has been resisting some efforts to combat the threat of foreign interference. A plan to require all academics to declare their membership of overseas political parties was strongly opposed, leading UFIT to abandon the proposal.
However, Labor Senator Kinkar described these plans as "serious excesses" in terms of privacy.
"We haven't explained the purpose and purpose of collecting this information," Carl told Sydney Morning Herald. "Who can access it? Is it subject to freedom of information laws?"
In a parliamentary investigation in March, the Australian Security Intelligence Organization (ASIO) stated that universities are vulnerable to attacks by hostile foreign intelligence agencies.
"Threats will appear to institutions and students in different ways, depending on what they are after-information, or to shape the environment so that it does not do things that are against the national interest," ASIO Director-General Security Administration Mike Burgess says, Noting that "especially a country" is very active.
"In general, espionage and foreign interference have reached a level that we have not seen since the height of the Cold War. This is a major security risk that does require effective management by the country and the research and university departments," Burgess Say.
.
This News Originally From – The Epoch Times