Around 12:30 p.m., a car and a van collided on Tewkesbury Avenue (Route 371) near Vermont-sur-Lac.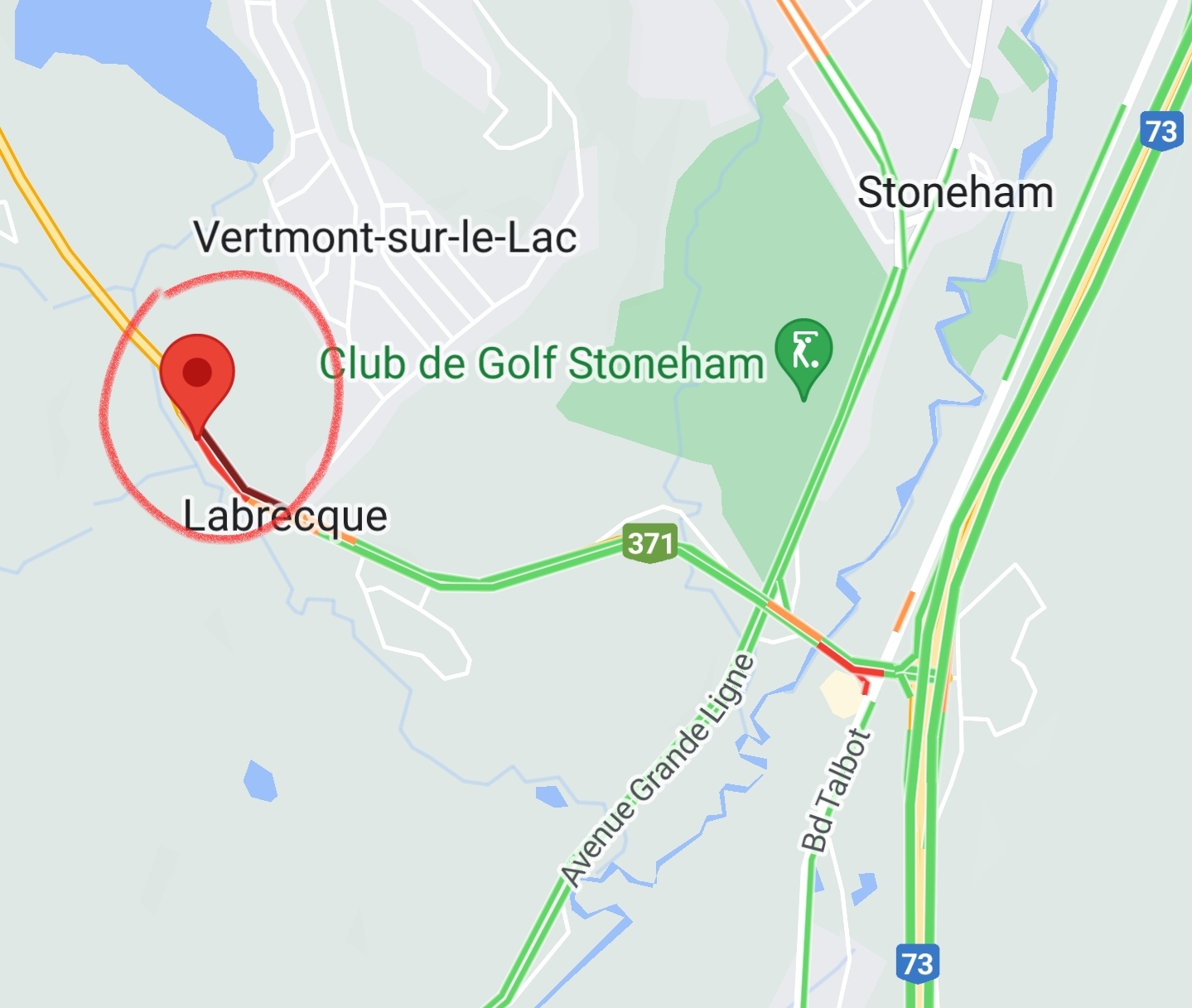 Three people were involved.
Only the driver of the car was seen with injuries. According to initial information, he was unconscious and confined in the passenger compartment.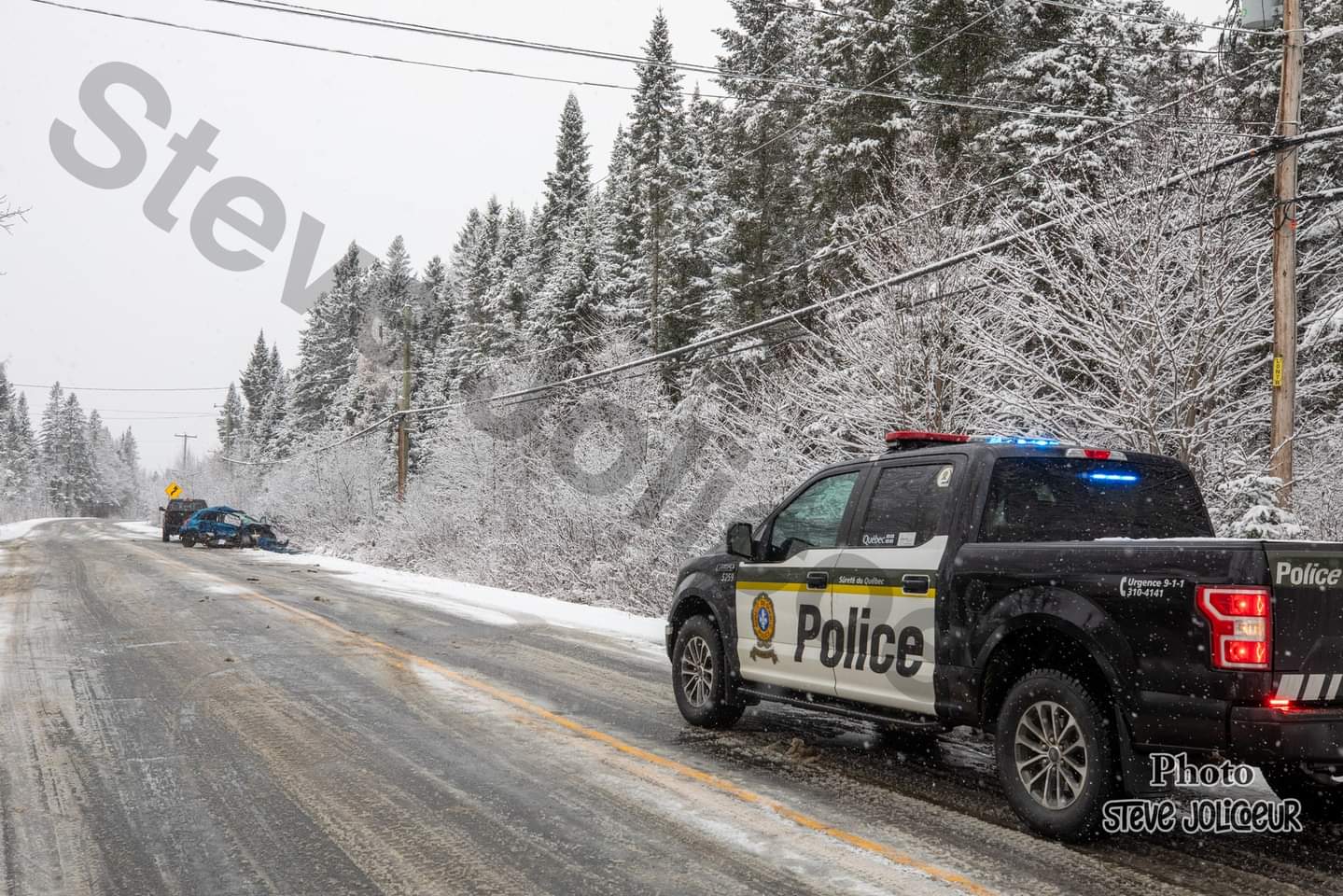 Stoneham firefighters were asked to have extrication equipment.
The other two occupants of the van were not injured.
The road is closed for investigation.
UPDATE AT 5:28 PM – The spokeswoman for the Sûreté du Québec, Hélène St-Pierre, indicated that the driver suffered serious injuries but his life was not in danger. The road was reopened around 4 p.m.
Weather conditions can be a hypothesis considered. In the Stoneham region, there is an accumulation of snow on the ground and the road will be slippery in some places and there is also a presence of fog.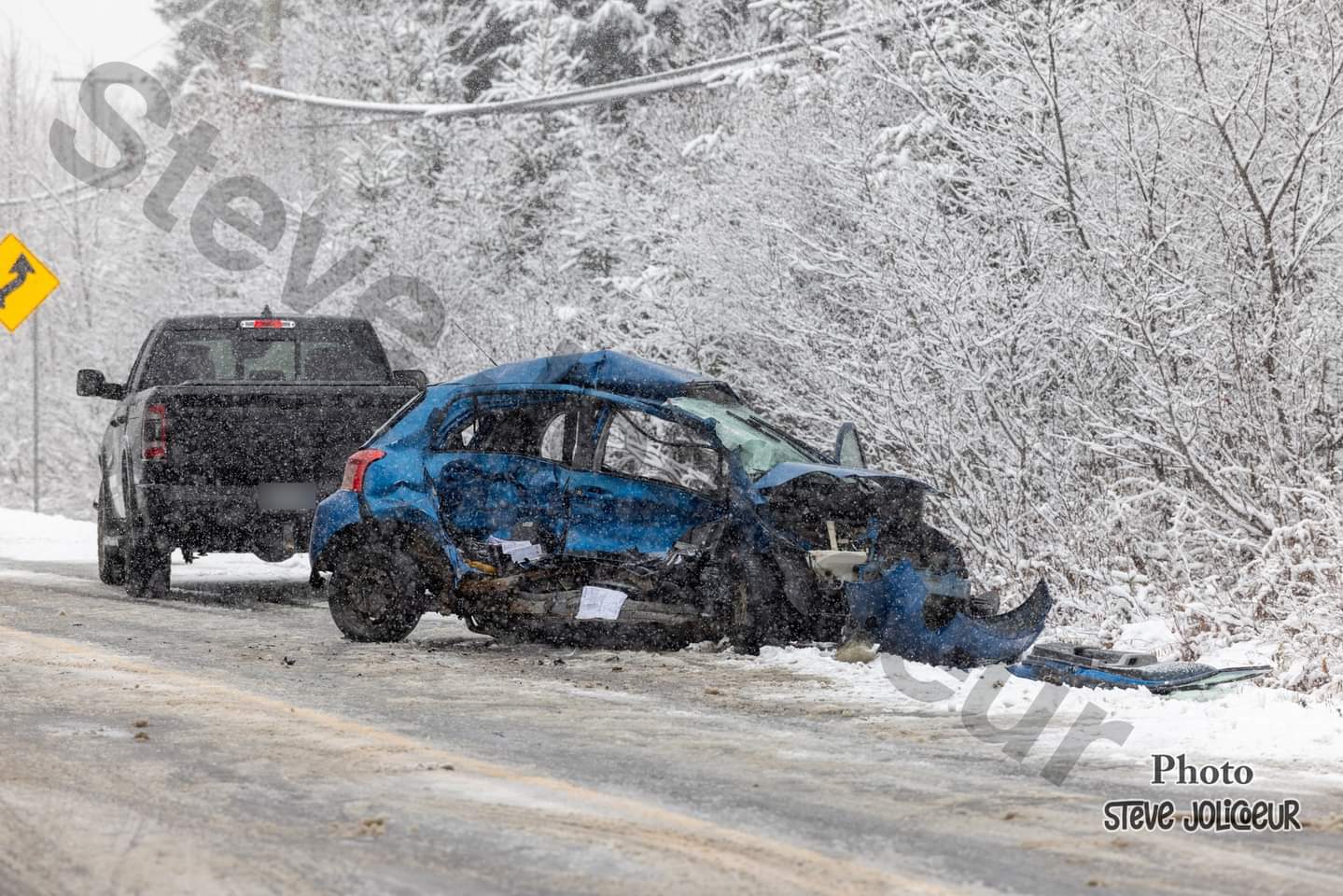 Since this morning, it has been snowing in Quebec. If the snow seems to melt once on the ground, the situation will be different in the regions north of Quebec. For the Quebec region Environment Canada is predicting an accumulation of 2 cm of snow.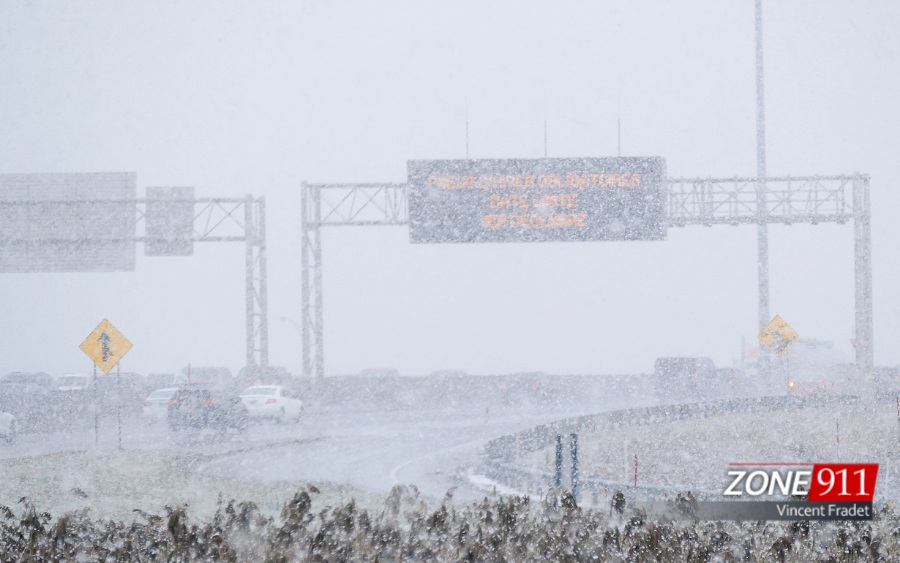 It's about 2 pm this afternoon in Quebec