The level of citizen approval of the head of government, Claudia Sheinbaum, registered in January 47 percent, two points less what was seen in December, when it gained 49 percent, according to the most recent survey of financialHeld in the capital.
public opinion points to rejection 52 percent for the work of the President of the capital.
in specific areas of public safety and economyNegative opinions maintained a majority character, although positive opinions jumped one and two points further, registering 31 and 32 percent of those items, respectively, according to the survey.
However, in public transport topic Opinion flips: Favorable opinion fell from 49 to 35 percent in November to date, while unfavorable opinion rose from 30 to 46 percent.
---
This change of opinion coincided with recent incidents related to the Metro, including the Line 3 accident and other failures, situations that led the federal and capital governments to deploy 6,000 members. National Guard in the facilities of the mass transport system.
How does CDMX rate the jobs for solving Metro problems?
When asked how they would rate the way the Sheinbaum government is doing in dealing with the issue of operating the subway, 30 percent of those interviewed answered that it was good or very good, while a majority of 56 percent he said that bad or very bad,
This low rating reflects the rough road conditions of the metro in recent times: According to the survey, 80 percent The accident on Line 3 was known to those interviewed.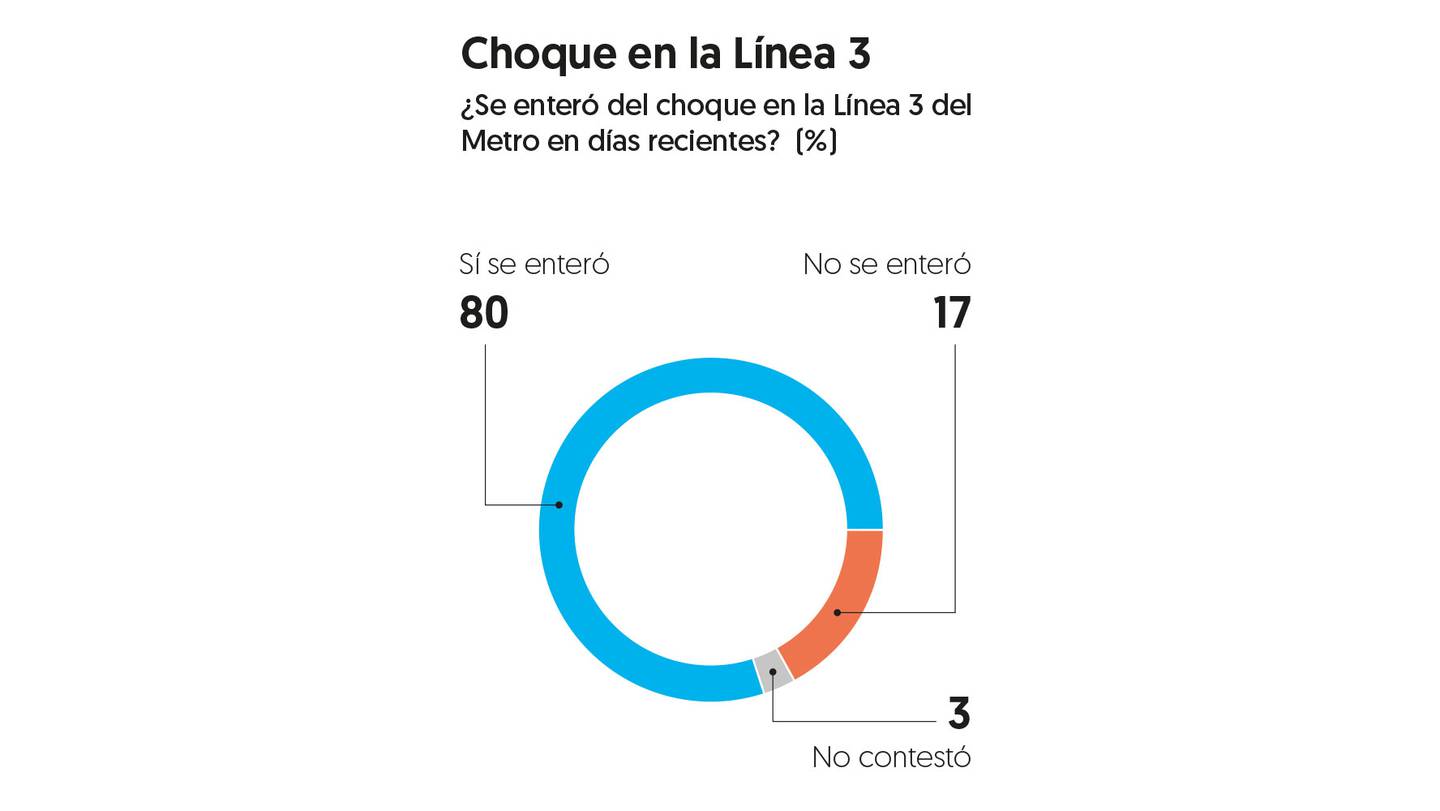 The way the head of government has addressed the issue of the subway crash divided opinion: 38 percent think Sheinbaum did good or very good job about, compared to 37 percent who think they have bad or bad job,
---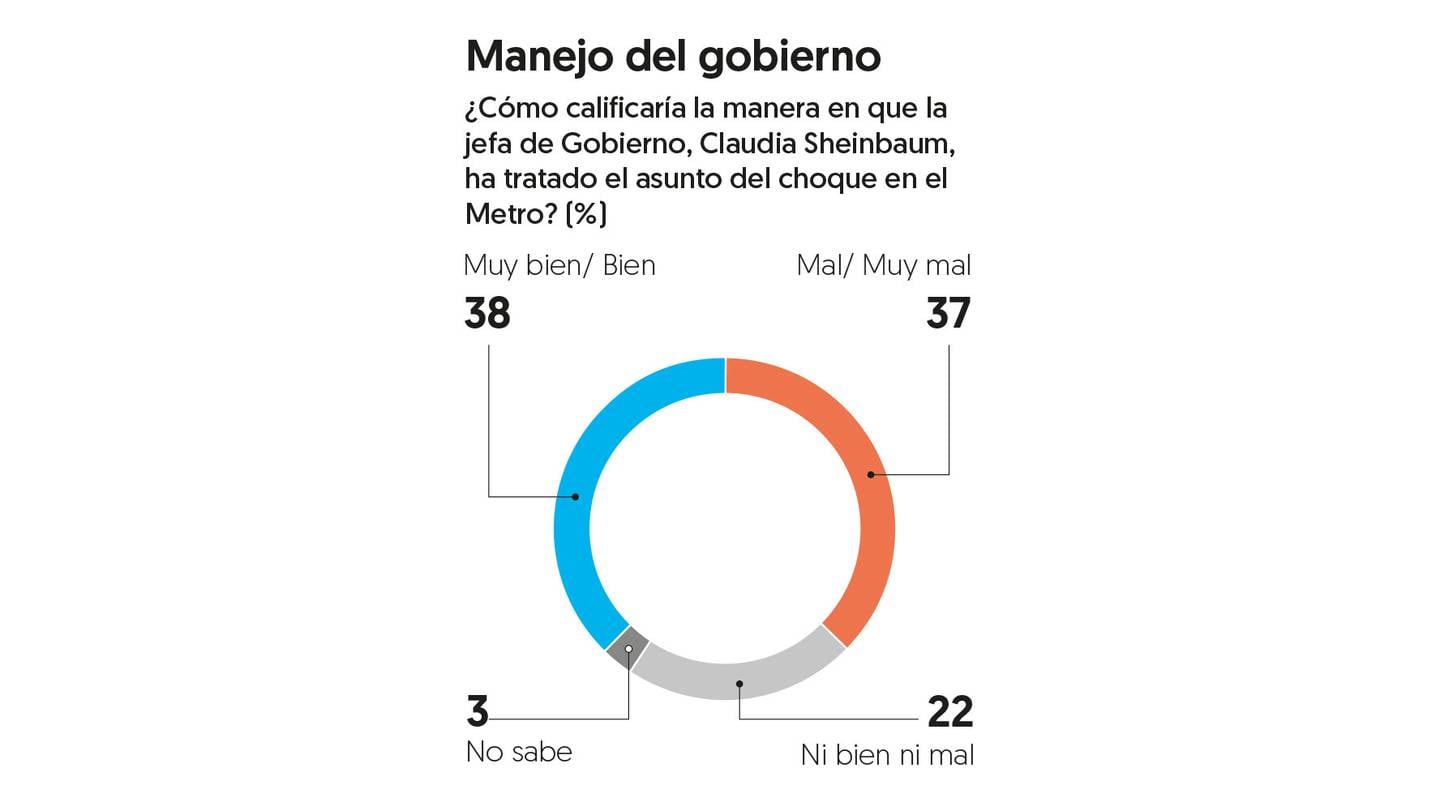 Are there "paranormal episodes" in Metro?
in view of the possibility act intentionally What caused the accident on Line 3, the survey suggests, 26 percent of those interviewed yes you think there was sabotageWhile a clear majority of 59 percent believe so reflex jerk lack of maintenance in that transportation system.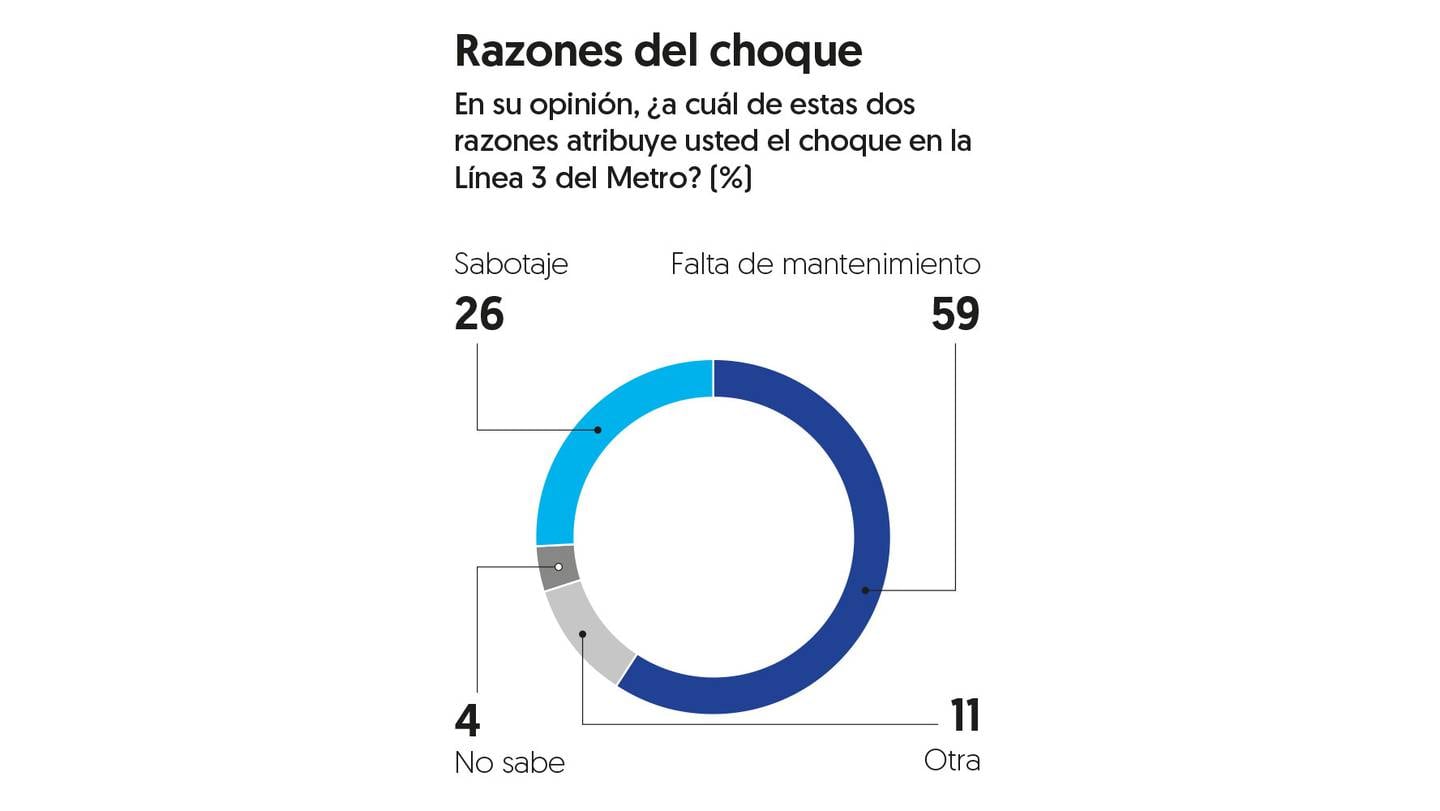 With regard to the deployment of elements of the National Guard, 30 percent believe that subway failures are caused by security problems that the National Guard should address; In contrast, 65 percent blame lack of maintenance for failures, not on security issue,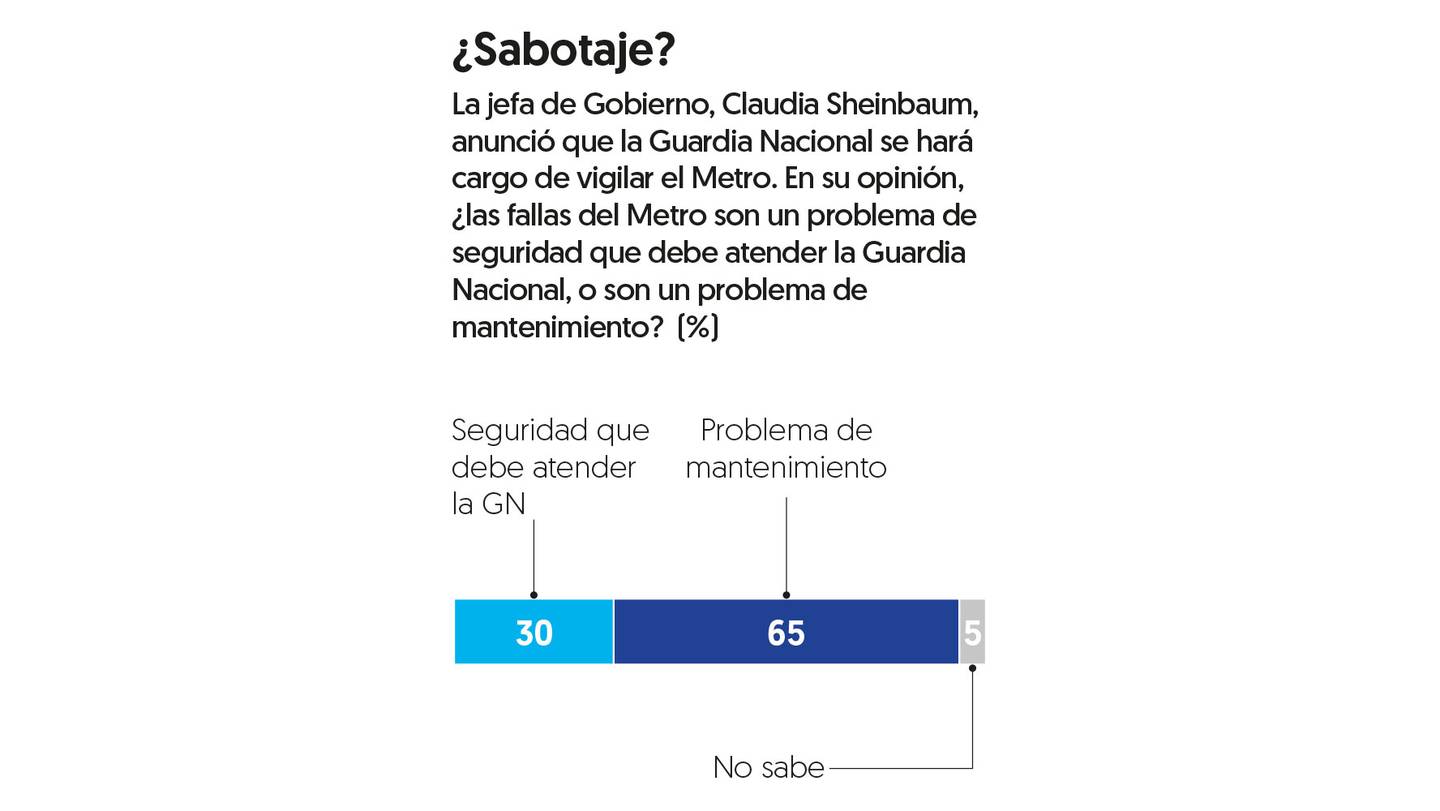 Finally, asking whether the subway crash weakened Claudia Sheinbaum's presidential aspirations, 52 percent of capitalists think soAnd 39 percent don't.
Methodology: On January 13–14, 2023, 600 adults were surveyed by telephone in Mexico City. Probability sampling of residential and cell phones was conducted in 16 municipalities. With a confidence level of 95%, the margin of error of the estimates is +/- 4.0 percent.
Sponsorship and Production: EL Financiero