Author: Edwin Shri Bimo , Editor: Vyra Lestarik
Bulla Hagar, KOMPAS.TV The head of the UN's WFP World Food Program says the United States will buy 150,000 metric tons of Ukrainian grain over the next few weeks for food aid shipments to starving regions of the world, the report says. The Associated PressSaturday (20/8/2022).
The purchased Ukrainian grain will be shipped from various Ukrainian ports that are no longer blocked in the war with Russia.
The head of the United Nations' World Food Program, David Beasley, said the final destination of the shipment had not yet been determined as discussions were still ongoing.
But the planned shipment, according to the WFP, would be six times the amount of grain shipped via WFP from Ukraine to the Horn of Africa region currently at risk of famine.
Beasley was speaking on Friday from northern Kenya, which is currently at risk of drought and starvation. She sat under a thorn tree among local women who told the Associated Press that the last time it rained was in 2019.
Their region is currently facing another failed monsoon season, with some regions including Somalia experiencing starvation. Thousands of people have died of hunger in this region.
Also read: Latest research shows that if nuclear war breaks out, rainfall falls by 50 percent and famine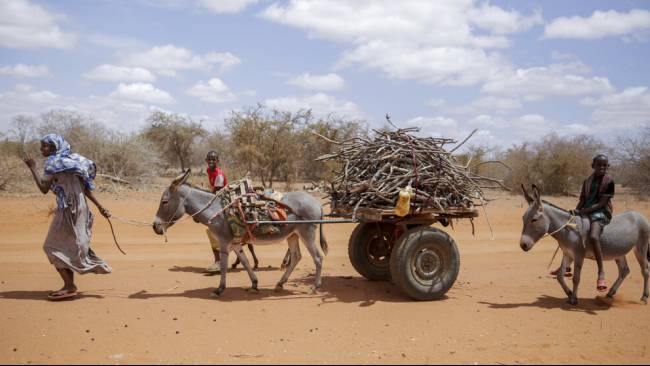 The WFP says that 22 million people are currently at risk of starvation.
"I think there is a very good chance that we will declare a famine in the coming weeks," Beasley said.
He called the situation in front of the Horn of Africa "a perfect storm on top of a perfect storm, a tsunami on top of a tsunami", as the drought-prone region struggles to cope with hunger amid high food and fuel prices driven by war. does. Ukraine. ,
Beasley said the eagerly awaited first aid ship from Ukraine was carrying 23,000 metric tons of grain, enough to feed 1.5 million people on full rations for a month.
The wheat is expected to dock in Djibouti on August 26 or 27, and should be shipped by land in northern Ethiopia, where millions in the Tigre, Afar and Amhara regions face not only drought but deadly conflict.
Ukraine sources half of the wheat purchased last year to feed 130 million hungry people.
Russia and Ukraine signed agreements with the United Nations and the Turkish government last month to allow the export of Ukrainian grain for the first time since Russia's invasion in February.
Also read: Old man is deliberately stealing soap in jail, the reason is touching: So you don't go hungry on the street
But the reopening of Ukrainian ports, including the slow movement of cargo ships in Ukraine's mine-strewn Black Sea, will not solve the global food security crisis, Beasley said.
He warned that richer countries should do more to get wheat and other aid flowing to the world's most hungry parts, and he named the names.