America

Is it a recession or not? After two consecutive quarters, the US is speculating about the state of the economy
The US economy also shrank in the second quarter of 2022. This means that the world's largest economy is in recession – although many indicators say the opposite.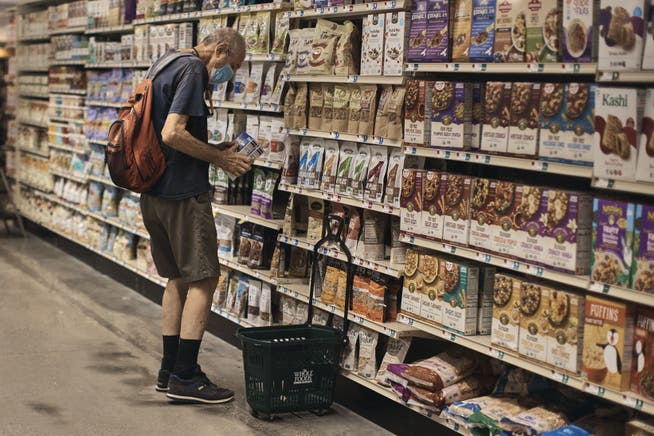 When Jerome Powell was asked this week whether the United States was in recession, America's highest-ranking Federal Reserve boarder hesitated for a long time. No, Powell replied, also referring to the booming job market: "There are a lot of sectors of the economy that are doing well."
Statisticians in the Joe Biden administration have a different opinion. On Thursday, the Commerce Department published a preliminary estimate for economic growth in the second quarter of 2022. According to it, the largest economy shrank by 0.2 percent from the beginning of April to the end of June – also because many companies were left with their inventory in the spring.
Since statisticians had already calculated an economic slowdown of 0.4 percent (compared to the previous quarter) for the first quarter, the US economy is currently in recession. Because an old law of economics says: If an economy shrinks for two consecutive quarters, one can talk about a recession.
No selling mood on stock exchange
Nevertheless, there was no selling mood on the US stock exchange on Thursday: at the start of trading, the major indices were only in the red. Explanation for this: The second quarter figures published on Thursday are water level reports. Experience shows that the previously published GDP figures are to be corrected in the coming weeks.
Perhaps more importantly, America's independent organization, the National Bureau of Economic Research (NBER), is tasked with announcing the beginning and end of the recession. Eight responsible NBER economists are guided not only by economic data; They also take into account indicators such as labor market data, consumer sentiment and the savings rate.
Because the NBER is moving extremely slowly – the committee responsible only announced the end of the financial crisis in September 2010, more than a year late – the work of economists is overlooked by most Americans.
Biden doesn't want to talk about recession
The White House is a significant exception. Because President Joe Biden is already facing adversity in terms of economic policy – Keyword: high gasoline prices and an inflation rate of 9.1 percent in June – he wants to prevent the United States from falling into recession altogether . That's why Democrats preferred to speak in the Senate on Thursday about a new bill that aims to slash inflation and introduce a minimum tax for companies.
"It is no surprise that the economy is slowing down," Biden said, following last year's record growth. And Brian Deez, his economic adviser, declared: "Technically, it's not a recession."
This strategy may work in the short term. In the long term, however, if the unemployment rate rises sharply and consumer sentiment continues to decline, Biden will also have to use the "R word."