Have you noticed that your hair is falling out more often? Seasonal hair loss, also known as "telogen effluvium", is due to a completely normal regeneration process of our hair. "At the beginning of summer, most of our hair is in a resting period of a hundred days, after which it begins to fall out, that is, with the arrival of autumn. It is a process that should not worry us, although it does not hurt to observe whether the amount we lose is normal or not. Sometimes the seasonal fall can be accompanied by other causes such as stress or a hormonal change," tells us Mª José Llata, director of Peluquería Llata ​​​​Carrera. Of course, just because it is a more or less normal hair loss does not mean that we should not take care to keep our hair healthy and strong in order to minimize it…
If you have been looking for hair loss remedies and tricks (especially on social networks), it is very likely that you have come across this the recommendation to use rosemary water to avoid this problem. But… does it really work?
Water with rosemary for hair, does it really work?
Rosemary has been used as a beauty ingredient for centuries due to its properties high content of vitamins A, B2 and C and in other essential nutrients, antioxidants and revitalizing substances. In addition to being a natural stimulant, rosemary is said to have an astringent effect, regulating excess sebum and the appearance of dandruff while deeply moisturizing the scalp. Does it also work against hair loss? Yes, but with nuances…
"Rosemary water, whether as a home infusion or hydrosol, may provide some hair benefits, although its effects are quite subtle and there is no solid scientific basis supporting its effectiveness in preventing hair loss," says Conchi Arias, Founder of Campos Curlyhair in Granada tells us.
"If it is a rosemary water infusion, it can slightly strengthen the hair follicles, which could help reduce hair loss to some extent. When used as a hydrosol, which is a more concentrated form with floral essence properties, this could be the case a slightly more noticeable effect in strengthening the hair follicles and possibly stop hair loss more than the homemade infusion," says the expert. Come on, it can work well… but without causing miracles, and as long as it is used concentratedly.
How to use rosemary water for your hair
And how do you prevent possible hair loss with rosemary water? "The most common way to use rosemary water is by using a mister or Apply it directly to the scalp. You can open small sections on your scalp and apply the rosemary water to the roots, or apply it directly with a pipette or dropper and rub it in with your fingers. Its pleasant aroma can be an added benefit for many people," says Conchi.
However, to reap the benefits, you can prepare a rosemary infusion… or, as experts recommend, use a hydrosol or a product that contains a more concentrated and effective essence. Here are a few if you would like to try this ingredient…
Revitalizing hair lotion with rosemary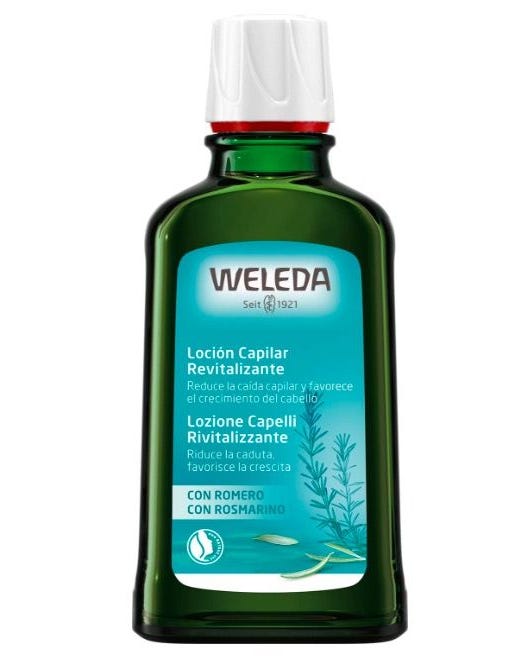 Revitalizing hair lotion with rosemary
Photo credit: Weleda
Hair tonic with rosemary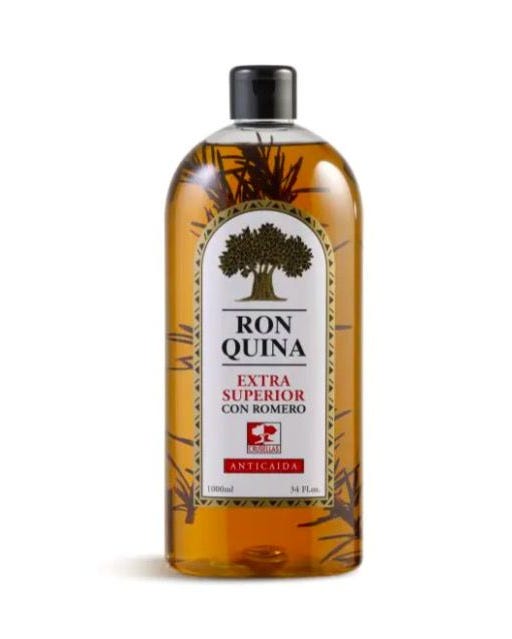 Hair tonic with rosemary
Photo credit: CRUSELLAS
Rosemary essential oil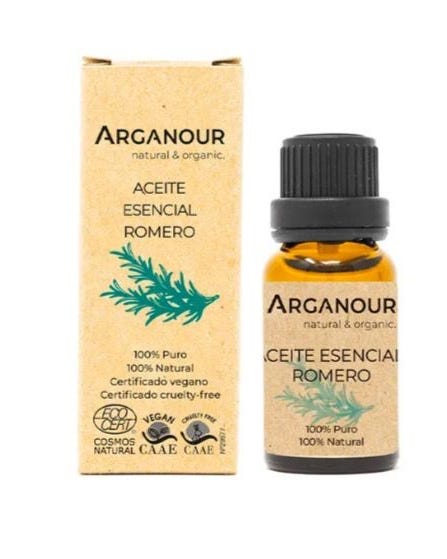 Rosemary essential oil
Now 19% off
Photo credit: ARGANOUR

Cristina is the beauty and lifestyle editor at Cosmopolitan. With more than five years of experience in digital magazines, she loves writing about makeup trends, hairstyles, skincare products and celebrity looks, as well as culture and lifestyle in the broadest sense of the word. : You will see her signing articles about books or music, but also about games, phrases for all kinds of occasions or even dreams, a subject that has interested her for a long time.
Cristina graduated in Journalism and Audiovisual Communication from Carlos III University in 2017 and since then she has not stopped writing about everything that is close to her heart. Before landing at Cosmopolitan, she interned at several local media outlets and worked on the editorial boards of Enfemenino, Mia and Marie Claire, where she also published articles and features on fashion, beauty and culture.
She is currently combining her work as a freelance editor with another of her great passions, music photography. When she's not writing in front of the computer or looking for inspiration for her songs, you can definitely find her in the front row of any concert in Madrid, camera in hand.