An announcement will be made today on whether a Tamil asylum seeker family will be allowed to return home to Biloela in central Queensland, Prime Minister Anthony Albanese says.
The Nadesalingams were removed from their home in the town by immigration officials in March 2018 after Priya's visa had expired and Nades's refugee status claim was rejected by the government.
The couple and their daughters Kopika and Tharnicaa have spent the past four years in detention — in Melbourne, on Christmas Island and most recently in community detention in Perth while their case to remain in Australia was heard in court.
Over the years a group of tireless advocates championed their cause and what started as a local issue, grew into a national campaign.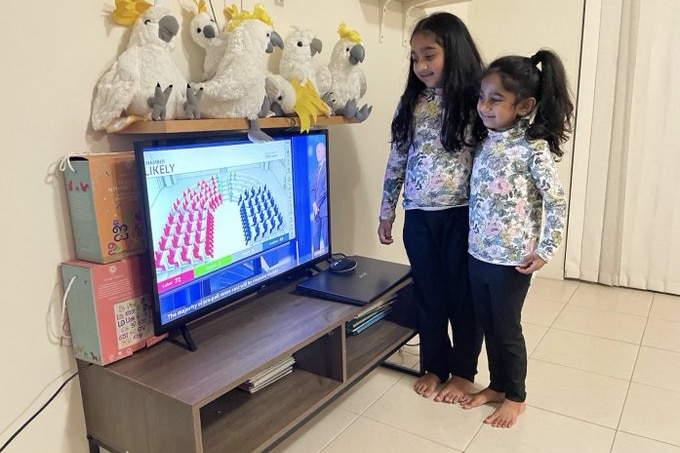 Mr Albanese said it was time the family was returned to their adopted home and that interim Home Affairs Minister Jim Chalmers would make a statement today.
Labor promised during the campaign that if it won the election, the Nadesalingam family would be allowed to return home to Biloela.
"It will be consistent with my view that you can have strong borders without being weak on humanity," he said.
"This is a family that were welcomed and were apart of the Biloela community, and at a cost of many millions of dollars, have been treated in a way which is not appropriate with Australian values.
"The cost to the health, frankly of these two young girls and their mum and dad — but the economic cost to the Australian taxpayers — has been extraordinary and that is why there needs to be a clear resolution of these issues.
Mr Albanese said he had long supported the family's cause.
"In 2019, I traveled to Biloela as the Labor leader, I met with the community — they have wanted the family back," Mr Albanese said.
,[The] two young girls were born here in Australia, Nades is a meat worker in Biloela, we struggle to get people who are meat workers, we import temporary labor into our meat works."
Public face of boat arrivals
The Nadesalingams became the public face of Australia's hardline stance on boat arrivals.
For years politicians, including conservatives Julie Bishop, Michael McCormack, Tony Abbott and Barnaby Joyce, have called on successive immigration ministers to use their discretion to let the family return to Biloela, even though the parents' claims for refugee status had been rejected.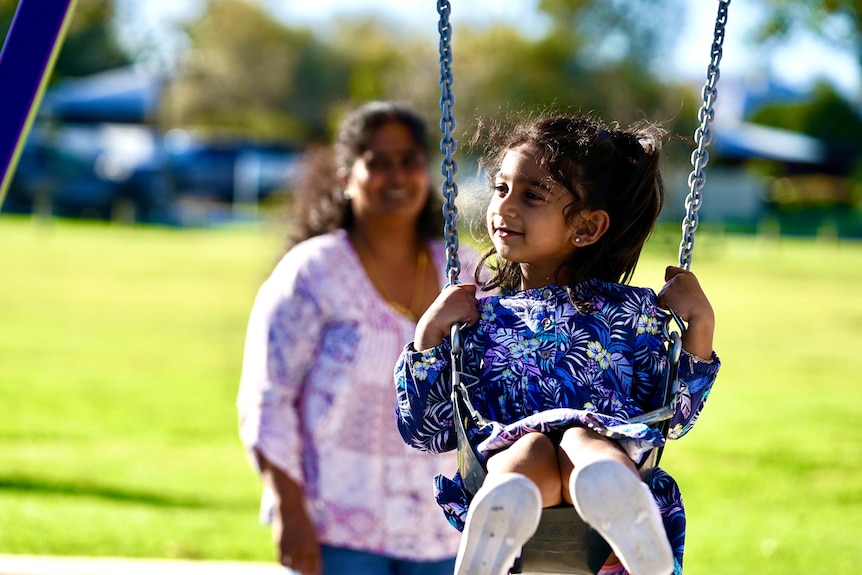 Priya and Nades came to Australia separately by boat in 2012 and 2013 after fleeing war-torn Sri Lanka and are considered "irregular maritime arrivals" under the Migration Act.
They were granted bridging visas while their cases were assessed and settled in Biloela, where they married and had their first child, Kopika, in 2015. Their second daughter Tharnicaa was born in 2017.
In 2018 they were taken to immigration detention in Melbourne and in August 2019, a late-night injunction stopped the family from being deported from Australia.
They were then taken to Christmas Island where they were the only detainees for more than a year, before they went into community detention in Perth after Tharnicaa was taken there for medical treatment last year.
The Department of Home Affairs has repeatedly said the Nadesalingam family's case has been comprehensively assessed over many years, and they have consistently been found not to meet Australia's protection obligations.
The family did have a legal win earlier this year when the Federal Circuit Court found the federal government's decision to prevent three members of the family from applying for further bridging visas was "procedurally unfair".
Posted , updated
,