So Appen's talks with Canadian TELUS International ended abruptly on Thursday afternoon, only hours after Appen confirmed its suitor's interest and its shares soared 29 per cent.
From the outside, the whole affair came and went in less than 24 hours. The reality, though, is that Appen and Telus were secretly engaging for weeks.
Appen, advised by Barrenjoey and Allens, thought Telus' $9.50 a share offer was opportunistic and too skinny, but knew it was a long way back to $10 any other way.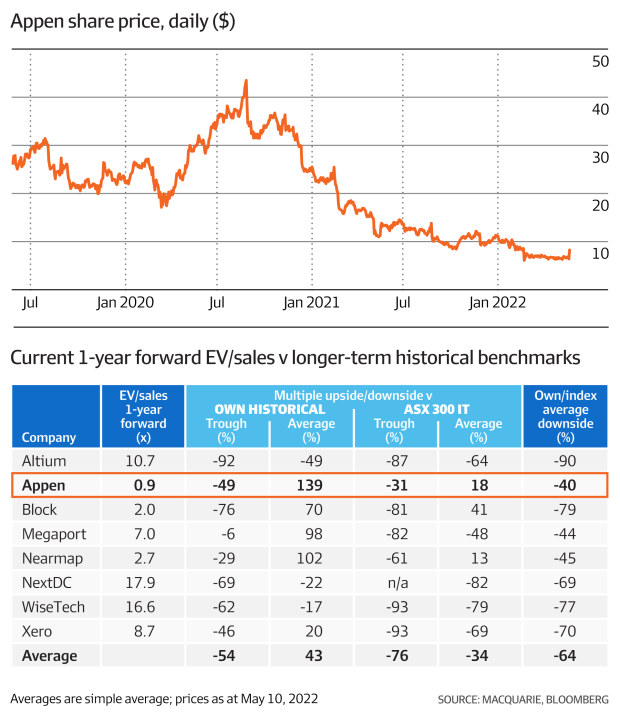 Appen, thinking like a takeover target, tried to turn around its share price performance in February, when it released FY26 guidance in a bid to prove its days as a profitable and growth-oriented Australian technology play were not over. The guidance was met with scepticism – such is the market's mood when the Nasdaq is falling and tech stocks globally are tanking – and its shares slid further.
So when Telus, advised by Rothschild and Barclays, rocked up at $9.50, Appen knew it was arguably the quickest way to back to $10.
The talks went on for a few weeks and the two camps even agreed on terms of a non-disclosure agreement (not insignificant when you have big legal teams on both sides) which would've seen Telus receive limited diligence at $9.50, and promise to try and do better.
Now, it's all over, and Telus didn't give any reasons on the way out. The question is whether the whole affair can convince another potential suitor to step up with a bit more conviction.
For what it's worth, there are plenty of Aussie tech stocks beaten up, just like Appen.
Appen shows that any thoughts that these stocks are prime takeover targets may be premature; there's clearly a mismatch between bidder and target price expectations, prolonging early-stage talks and ending chances of a deal.