Published: Nov 16, 2023
SAN FRANCISCO – This week, Governor Gavin Newsom and First Partner Jennifer Siebel Newsom met with world leaders at the Asia-Pacific Economic Cooperation (APEC) summit in San Francisco to promote economic growth and trade, as well as promote climate action and strengthening ties between California and the broader Asia-Pacific region.
Leaders from the 21 member economies of APEC descended on San Francisco this week for a pivotal summit focused on trade and economic development. At a welcome reception hosted by San Francisco Mayor London Breed, the Governor joined President Biden in welcoming world leaders to California. See what he had to say here.
"California is America's gateway to the Asia-Pacific – we are a state of dreamers and doers, entrepreneurs and innovators. We don't condone our diversity, we celebrate our diversity – that's our strength: it's central to who we are as Californians.

We are proud to welcome the 21 member economies of APEC so we can work to achieve a better, more prosperous future for all – that's the California Way.
Governor Gavin Newsom
During the week, Governor Newsom met with leaders from Australia, Canada, Singapore, the United Kingdom and Vietnam:
Australia: Governor Newsom and First Lady Siebel Newsom met with Australian Prime Minister Anthony Albanese and The Honorable Dr. Kevin Rudd AC, Ambassador of Australia to the United States. The Governor and the Australian delegation adopted a work plan for the Memorandum of Understanding (MOU) signed by California and Australia earlier this year and discussed priorities for a year of partnership and ways to maintain momentum. on climate action and collaboration.
Canada: The Governor and First Lady caught up with Canadian Prime Minister Justin Trudeau to talk about the progress made in the climate partnership launched by California and Canada last year. Specifically, the Governor and Prime Minister discussed the implementation of the 2022 climate Memorandum of Cooperation (MOC), which focused on several priority areas: ZEVs, methane, carbon capture, wildfire and forest resilience, and green shipping. and aviation. They also discussed strong economic and trade ties with California and Canada.
Singapore: Governor Newsom and the California delegation participated in a bilateral meeting with Singapore's Prime Minister Lee Hsien Loong. The meeting focused on the development of bilateral relations, including trade, economic development, and climate cooperation.
United Kingdom: Governor Newsom and First Partner Siebel Newsom met with UK Secretary of State for Business and Trade Kemi Badenoch. The two discussed climate cooperation, the UK-California trade relationship and economic cooperation, and artificial intelligence.
Vietnam: The Governor participated in a bilateral meeting with the President of Vietnam, Vo Van Thuong. The delegations of California and Vietnam are working to improve bilateral relations and strengthen cultural ties.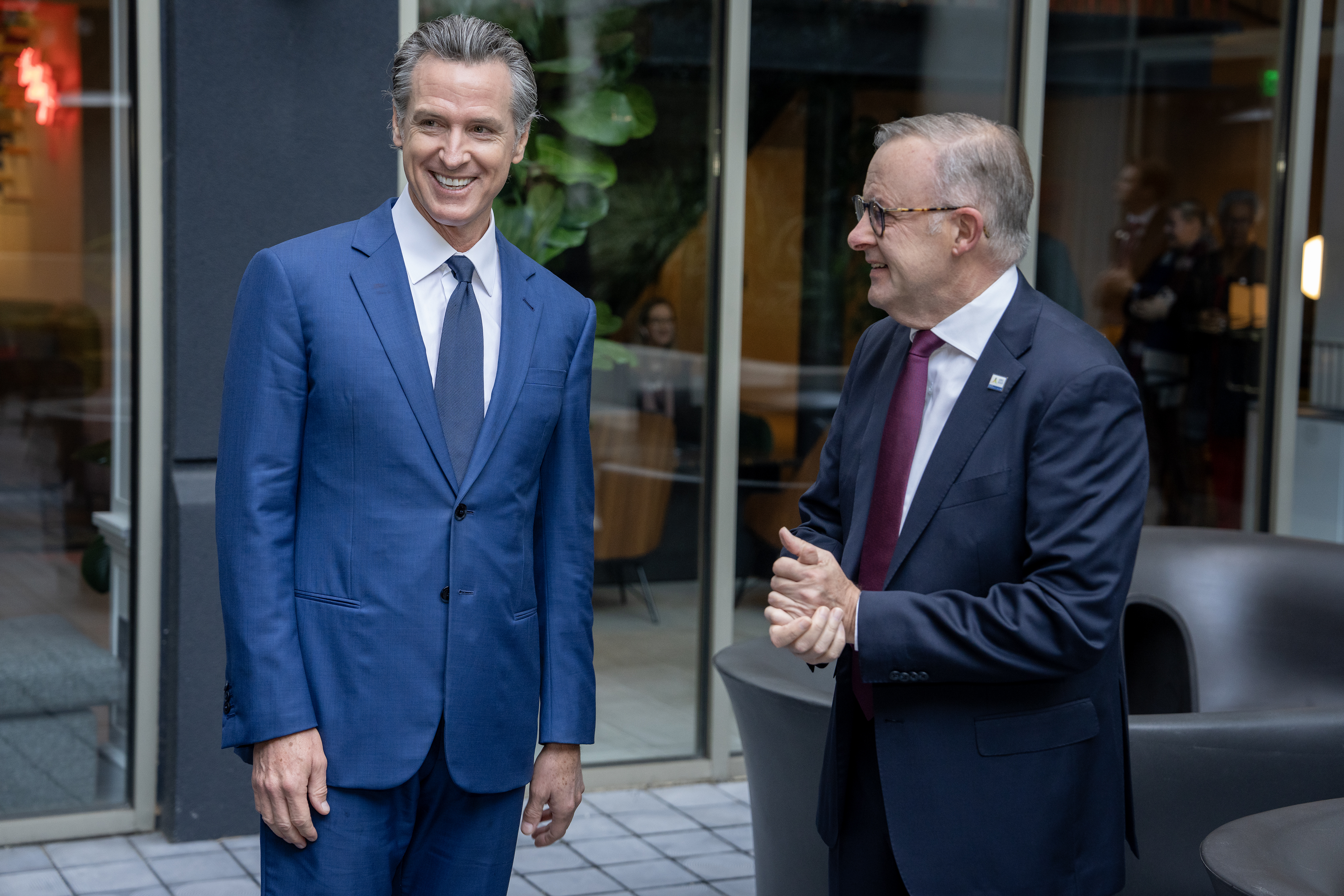 On Wednesday, the Governor spoke at the APEC CEO Summit – one of the most influential gatherings of business and government leaders from the Asia-Pacific region. In a fireside chat titled, "Leading with Vision: How APEC Government, Local and Business Leaders Can Drive the Change We Need," the Governor shared how California is making the challenge of the climate crisis opportunities that help grow our economy and create. good paying jobs.
Also this week in APEC, the Newsom Administration, foreign dignitaries and leaders of major ports that advance the state's commitment to zero-emission port and shipping activities and develop additional partnerships along important trade corridors that move the world economy.