An Australian lawmaker in the state of New South Wales (NSW) has urged state health minister Brad Hazard to retain thousands of frontline health workers who have not been vaccinated against the CCP virus.
On 28 September in an open letter to Hazard, Education Minister Sarah Mitchell and Police and Emergency Services Minister David Elliott, West Sydney Liberal MP Tanya Davies called on ministers to hire health workers working in public health. System.
Currently, according to the latest NSW government policy, the deadline for thousands of health workers in the state to receive at least one dose of the COVID-19 vaccine is 30 September. After the date, those who have not been vaccinated will be placed on unpaid leave unless they produce proof of vaccination or a medical exemption certificate.
"I write to you on behalf of the thousands of public servants under your authority who face imminent dismissal as a result of the non-vaccination status outlined in the Public Health Orders," the letter read.
"Given that the population of New South Wales will return to a new normal in only two months' time, I believe there is a better way to support these public servants than by terminating their employment." should be."
NSW announced its roadmap for reopening on 27 September, with the freedom to return to all residents regardless of their immunization status, when the vaccination rate reached 90 percent, estimated on 1 December. promised to deliver.
"In this time of crisis, we need more skilled health workers, teachers, police and emergency services on the front lines – no less. The forced vaccination mandate will put thousands of trained, qualified, experienced frontline workers out of jobs," Davis said in a Facebook post on September 28.
"The government has already acknowledged the shortage of key staff. However, by announcing the retirement of health professionals now leading to the dismissal of thousands of workers, we place an unacceptably high, though avoidable, pressure on government services to our communities. "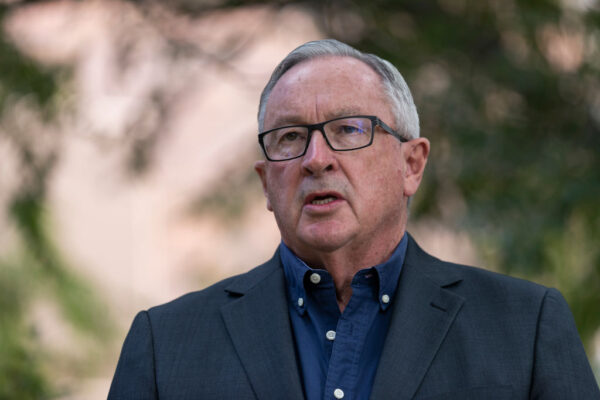 He further urged the ministers to examine options for these workers to continue working, such as rapid antigen testing, additional PPE, increased working time from home.
He also suggested giving healthcare workers non-frontier roles, allowing the use of annual long service leave or even annual leave without pay.
Eighty-four percent of NSW's 140,000 health workers have received at least one dose. The state health officials are currently shifting the staff from the regional areas of the state to meet the shortage of manpower.
Health Minister Hazard said he would not exempt any local health district or hospital from vaccination rules.
"If they want to put their patients and their colleagues at risk, they won't have a position," the Sydney Morning Herald reported.
Two legal challenges to the vaccine mandate are currently being considered in NSW courts: one by aged care worker Natasha Henry and the other by emergency worker John Larter, who has been suspended after filing a law case.
.
This News Originally From – The Epoch Times