Australians took to the streets for another protest in Melbourne, Victoria state on Saturday after the government announced a broader COVID-19 vaccine mandate for all "authorized workers".
Victorian residents took to the streets and gathered in a group that marched along Southbank Boulevard and the track around Melbourne's Royal Botanic Gardens. The participants carried a large white banner with the word "freedom" and expressed their dissent against the vaccine mandate, the lockdown and the current state government.
A video of citizen journalist Rukán Fernando shows protesters marching peacefully and chanting "My choice is my choice" and "Freedom! … right now!" Two black umbrellas can be seen with the words, "There is no coercive consent," and "Sack the dictator."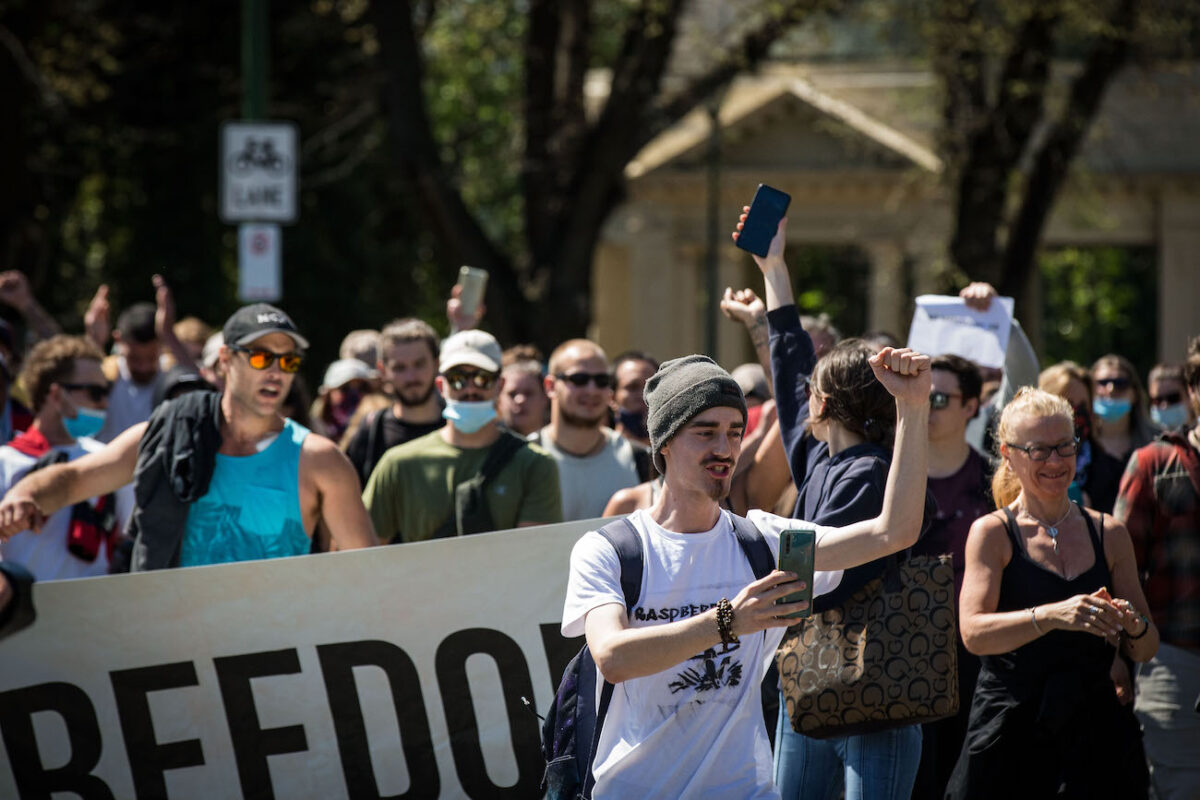 Victoria's premier, Daniel Andrews, announced on Friday that everyone employed on the state's "authorized worker" list will have to continue working on the first dose of a COVID-19 vaccine until October 15 and the second dose until November 26. site, lest they risk losing their jobs.
The requirement covers a wide range of businesses spanning from 1 million to 1.25 million people in Victoria. The vaccination deadline is different from another deadline being imposed on those working in aged care, health care, construction, education and freight.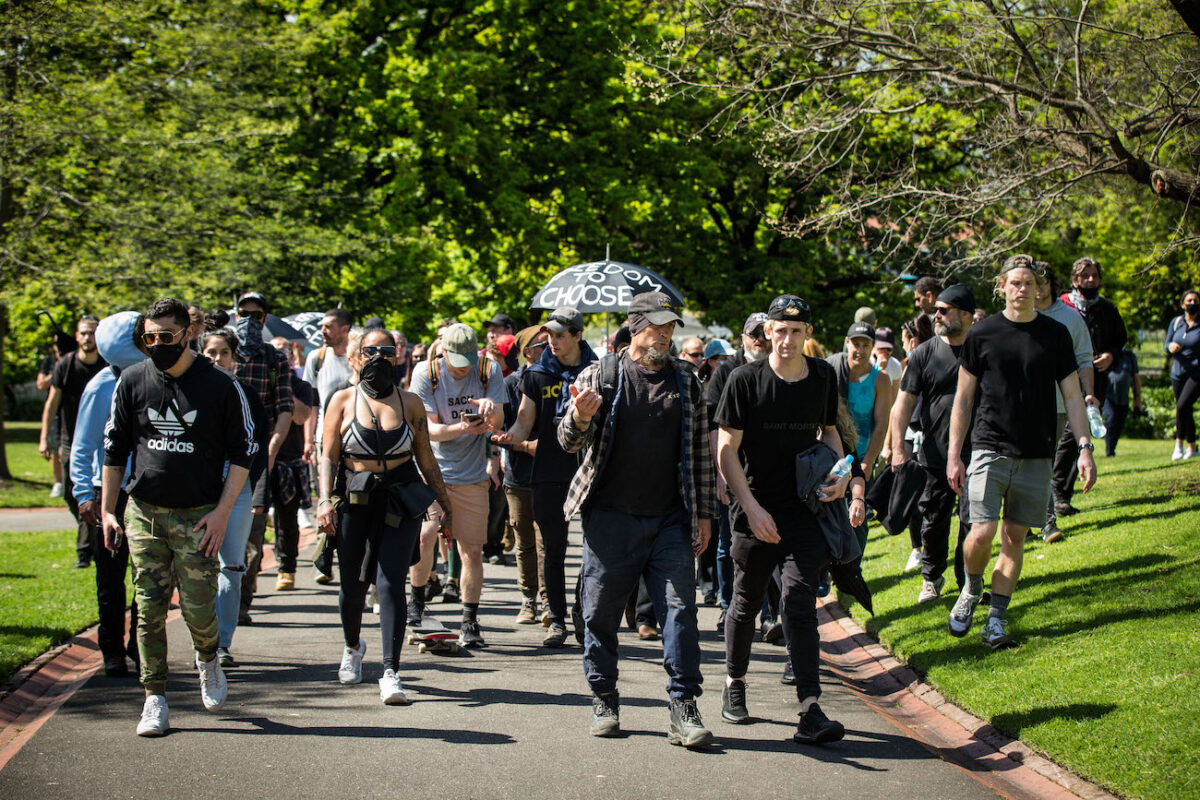 On Saturday, the protesters faced heavy police force. At one point, a group of about two dozen police officers can be seen chasing a group of protesters, while a man can be heard shouting, "[Expletive] You, Victoria Police! You should be ashamed!"
Officers can be seen throwing several protesters to the ground and arresting them. Some police officers were on horses as they chased down the protesters in the park. A helicopter can be heard flying overhead. According to Fernando's live video, the group had been together for at least 40 minutes before they parted ways due to police intervention.
At one point after the crowd dispersed, Fernando can be heard talking to a woman off-camera, who tells him, "I'm a teacher who's going to lose his job… The teachers are about to say goodbye to their children," before she could be heard crying.
"Why are you emotional today?" Fernando asked the woman who doesn't want to be on camera.
"Cause I have to say goodbye to my class and they've done enough [expletive], and I have to say goodbye to them just because I can't get a jab, and haven't they been getting enough?"
She continued crying, "It's not fair that I'm really considering getting a vaccine for them, like, it's not for my safety, so I can teach these 9-year-olds, like, how to do it right." Is?"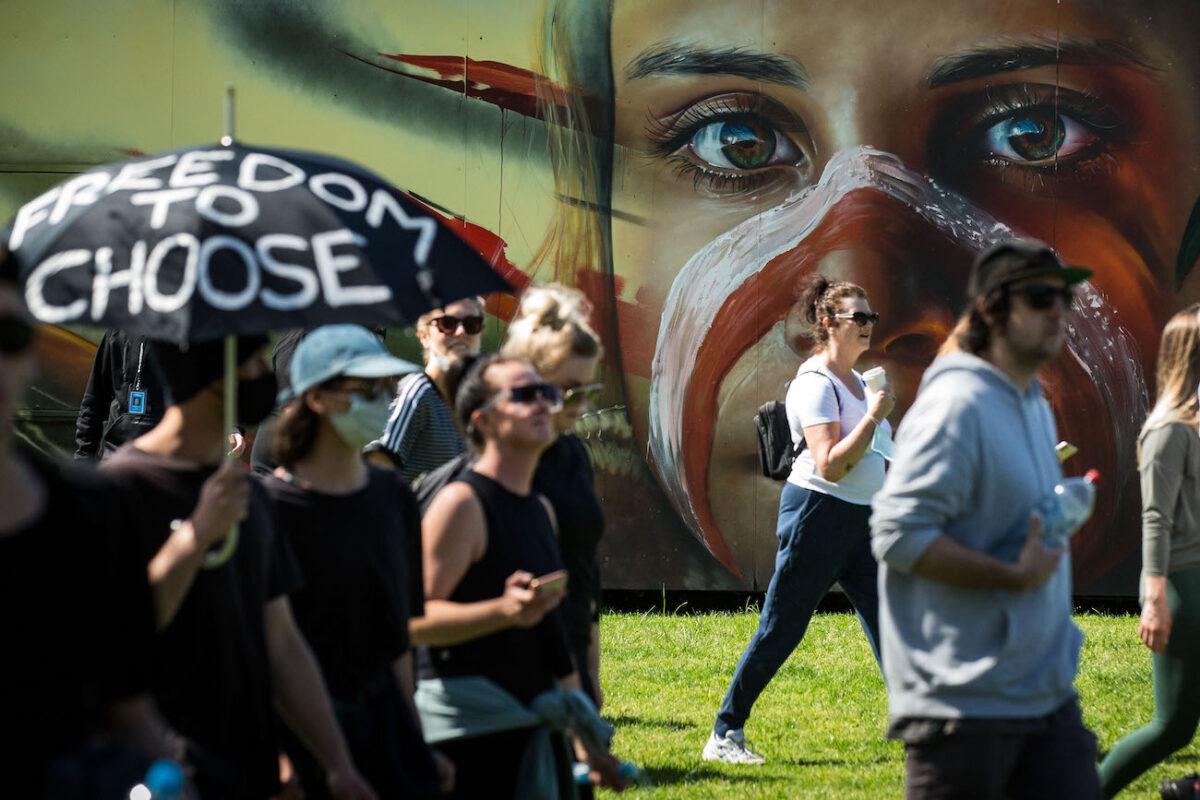 Fernando shouted, "So you're going to take a principled stand and—"
"Well, I don't know what I'm going to do!" The woman replied.
"You have no choice, you think so," commented Fernando.
"Yeah, I don't have a choice," she said. "It's not right. And the kids have had enough. And, you know, Dan Andrews, are you happy to give classes to all these teachers during this tough year, like, How's that okay, you know that night How can I sleep?"
Lockdown restrictions continue in metropolitan Melbourne and parts of regional Victoria. The state continues to urge people to get the COVID-19 vaccine, with promises to ease restrictions once 80 per cent of people are fully vaccinated.
.
This News Originally From – The Epoch Times