Australia's most populous state, New South Wales (NSW), is rapidly meeting its 70 percent vaccination target, marking the start of a planned roadmap to reopen the state.
According to the latest figures, NSW leads the country as 67 per cent of the population aged 16 and over have been fully vaccinated, while 88 per cent have received at least one dose.
The state has recorded 623 new cases of COVID-19, a number that has continued to trend downward since reaching its peak in early September.
Health Minister Brad Hazard said Gladys Berejiklian's resignation does not change the state's exit from the lockdown.
"She has been absolutely critical to the team, but that doesn't mean the health team, and the rest of the government will not do what we need to do," Hazard said.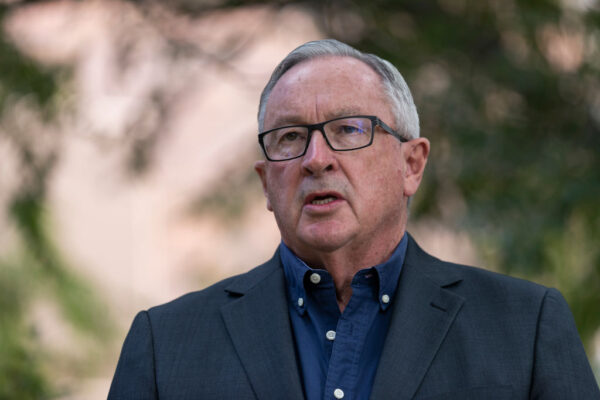 On October 11, those fully vaccinated will no longer be subject to stay-at-home orders, which have been in place since the end of June.
Masks will no longer be required in outdoor settings, and small outdoor gatherings of up to 20 people will be permitted.
However, community sports will be allowed only if the state meets the 80 per cent target projected for October 25.
People will also be required to show proof of vaccination when entering places, and the government has warned of "significant fines" for businesses that allow people without vaccinations to enter.
NSW is integrating a Vaccine Passport feature into its existing QR code check-in app. However, it will not be available for use immediately when the state opens.
"But the reality is that right now, there are other options for showing your vaccination status," Dominello said on Sept. 22. "So it's to make it easier for people."
The state's crisis cabinet has also decided to halve the quarantine period of 14 to 7 days for fully immunized people who have been identified as close contacts, provided they test negative for COVID-19 on day 6. return.
However, those who are denied vaccination will be forced to wait until December 1 to receive the same freedom as vaccination.
By December almost all restrictions will be lifted, and proof of vaccination will no longer be required for anyone. Masks will only be required on public transport, on planes and airports, and for indoor customer-facing hospitality staff.
The extended lockdown has taken a toll on the emotional and mental well-being of Australians. As a result, calls against nationwide lockdowns and vaccine mandates have increasingly intensified, and protests and demonstrations against the health measures continue.
This comes after a recent study also showed that more Australians than ever before believe it is important to value freedom over law.
.
This News Originally From – The Epoch Times