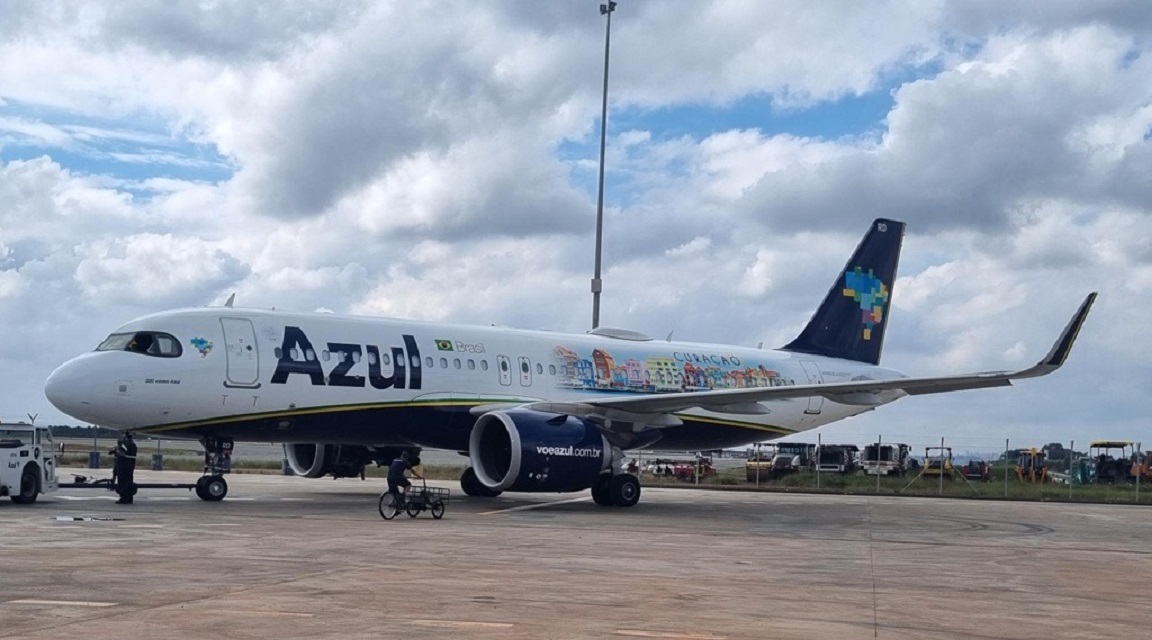 Using the GRI and SASB methodologies along with internationally recognized parameters to assess companies' impact, the report reveals Azul's actions and plans to follow up on its commitment to ESG principles.
In a year that marks 15 years of many takeoffs in the sky and in business, Azul Linhas Aéreas has good reason to maintain its optimistic outlook on an even more promising future. And a list of these causes – in the form of initiatives or strategic plans already undertaken – appears in its 2022 Sustainability Report.
The document, which was verified by an independent auditor, is already available in Portuguese and English on the Azul Investor Relations website and, following its presentation, reinforces the airline's long-term commitment to its growth and to the planet: 'pages In this report, we bring together everything we have achieved to reinforce our vision of being the world's best airline in 2022 and the best airline for the world.'
In addition to analysis of values, historical milestones, structure and business units, key statistics and the company's operational and financial performance, the report brings together all initiatives, alliances, projects and, in particular, results that align with Da Azul's ESG principles. demonstrate compliance. , environmental sustainability, social responsibility and governance. One of the main highlights in 2022 was Azul's investment in people, particularly with regard to the professional and personal development of its approximately 14,000 crew members.
To mention just a few initiatives, the company promoted over 1,900 of its crew members in 2022 (with over 600 promotions this year alone) with the help of its training and recognition courses and programs. Last year, more than two thousand new professionals were also appointed for various sectors. Overall, 40% of leadership positions are held by women, and the company has also achieved pay parity across all roles.
But that is not all. Its fuel efficiency program, PEC saved 134,000 tons of CO2 and brought 30 new bases into operation in the country and more flights to hard-to-reach areas like the legal Amazon, Azul also with its mission to connect all regions to continue. countries with the world, and bring not only flights, but development to local communities.
For Jason Ward, Vice President of Customers, People and ESG, Azul believes investing in its crew is the first step in disseminating the best culture in favor of sustainable growth. This is because it is these people who not only help the company implement good ESG practices internally, but also serve as a reference. "Azul wants to expand all the work done based on ESG principles, using its power to promote these actions in the more than 150 cities we operate in the country," he explains.
According to the emphasis placed by the report on the awards and honors received by Azul, the airline has already managed to maintain this position as an example in various areas, but especially in sustainability.
More than an unprecedented achievement for a Brazilian airline to be the most punctual in the world in 2022, Azul was also recognized by ANAC (National Civil Aviation Agency) as the most punctual airline in the country, according to Cirium.
In December 2022, Azul was included in the B3 Stock Exchange Corporate Sustainability Index (ISE B3) for the second consecutive time, and remains the only airline on the list.
express. drafting. jr