The Bas van de Goor Foundation and Ponferrada City Council launched the challenge this Wednesday, 25 January 'The way to transform diabetes'A series of 20 walks, one per week, along various routes in Ponferrada with a health professional as a guide. Each walk will last between one and two hours and is expected to end on June 10 with a joint route bass way,
The walking tour from each of the four health centers in Ponferrada will be repeated each week as follows: San Antonio, Wednesdays at 10:00am; Flores del Sil, Wednesdays at 4:00 p.m.; Pico Tuerto, Thursdays at 10:30am; and Cuatrovientos on Thursdays at 5:30 p.m. This activity is free and is aimed at people with diabetes or pre-diabetes to see how healthy lifestyle habits positively affect their quality of life and other health parameters.
Registration can be done formally through each participant's reference health center or through the initiative's website.
health studies
The 'Path to Change Diabetes' challenge is also supported by adebi And this Bierzo Health Care ManagementPlus monthly support from a nutritionist and a psychologist who will hold talks to promote a healthy lifestyle.
Certain data related to the health of the participants will be recorded and analyzed before, during and after the program Demonstrate the impact on wellness and health of this type of initiative. For the study to be worthwhile, the organizers hope to reach 100 participants, so they encourage all people with diabetes or pre-diabetes to enroll on the last available spots.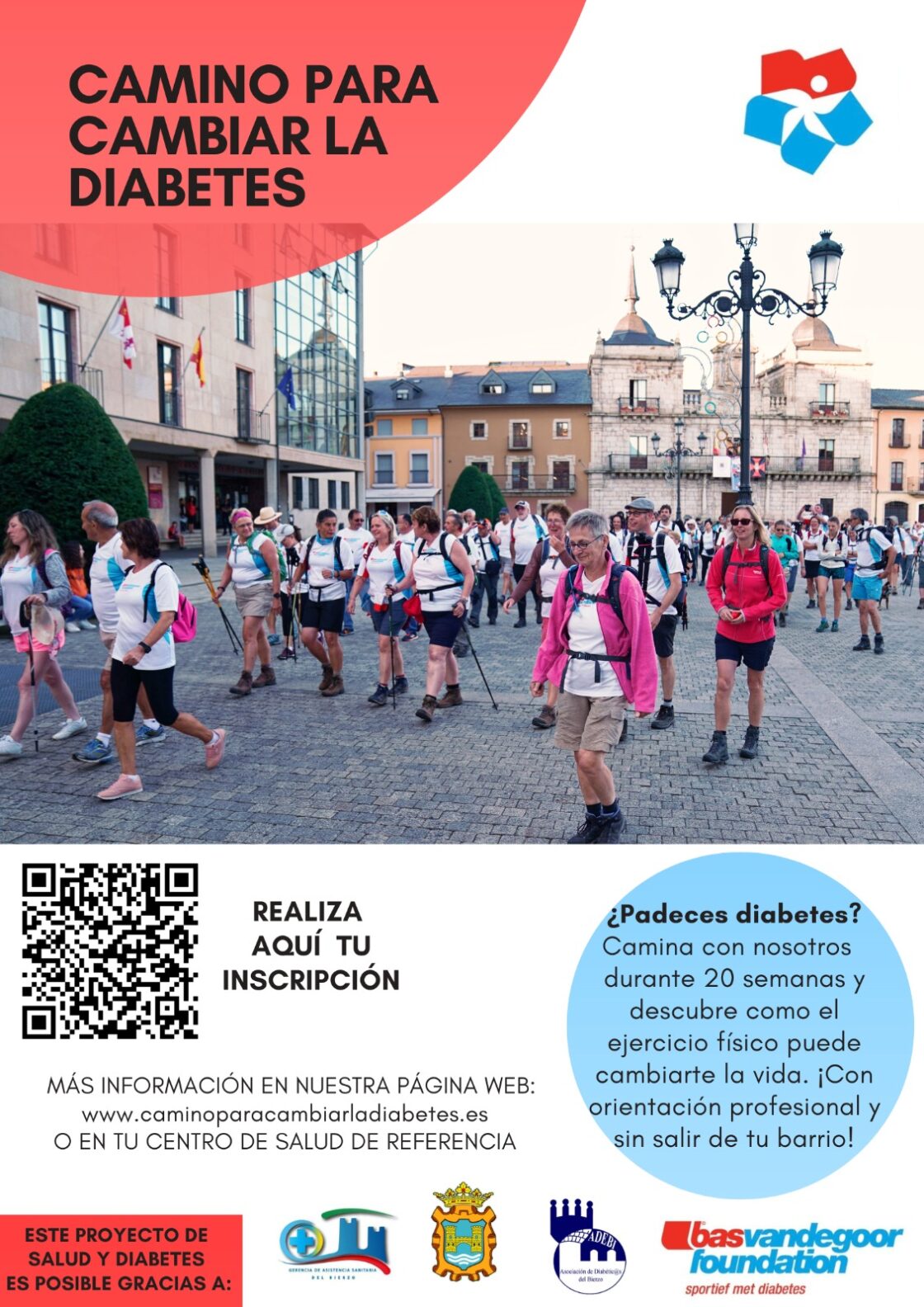 Connected