Bill Orleli was in hot water after being caught on camera beating an airline employee over a delayed flight.
After Sunday's flight to the Turks and Caicos Islands in New York, John F. Kennedy was delayed for hours by a former host of Fox News, "You'll lose your job," a Jetbluh employee told. International Airport.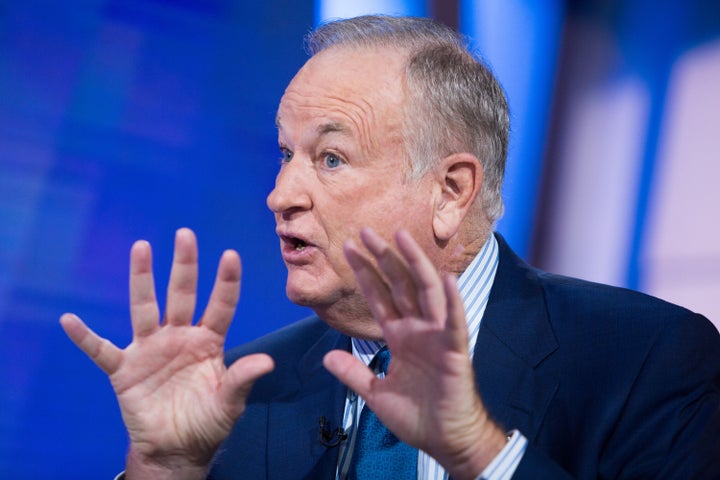 A video of a traditional commentator punishing and arguing with a staff member was captured by another passenger.
In the video, the exchange turned into an argument before Aureley asked the employee to monitor the situation.
"We need to know what you are going to do," Oreley said in the video. "It's three o'clock now."
As the staff responded, Aureli reached out to close it. "No, no, no," he said, pointing to the man's chest. "You want to know"
The incident became even more stressful when Aureli approached the employee and read his name before saying, "You're lucky I didn't put my fist on."
The staff's response could not be heard, but Oreley continued, "You idiot, don't talk to me like that."
The Jetblu's employee replied, "Man, you are threatening me violently." Can I rape you? Did you tell me? "
Oreley was seen beating and threatening the worker, but he denied the allegations and blamed the worker.
After DailyMail.com released the video of the clash, Aurely commented on Twitter.
"Character killers on social media are completely lying about my relationship with the Jetbull man who misled passengers during a five-hour stay. We covered it on BillOREilly.com. I expected this," he wrote.
Aureli is not known for his calm demeanor. The former conservative TV host made headlines in the early 1990s after an Inside Edition broadcast broke down on camera due to a teleporter crash.
The incident and the words "Wow! We'll do it live" were revealed in 2008 when a user uploaded a video of the beating.
.