Mayor Mario Hildebrandt attends the official opening of the world's largest Oktoberfest in Germany this Saturday, the 17th. It is the first time in more than 30 years that the city's mayor has attended the inauguration of the party that inspired Oktoberfest Blumenau.
According to the mayor, the purpose of the visit is to strengthen the use of the Oktoberfest brand, in addition to making contacts already on the agenda, to the potential for new partnerships for the city. Among the meetings is a meeting with Munich's tourism representative Rupert Geiger.
The mayor of Blumenau is accompanied by the Secretary of Tourism, Marcelo Grael, and Blumenau is party royalty. The delegation will remain in Germany until the 21st, completing the agenda with Joo Almino de Souza Filho, Mayor of Munich and Consul General of Brazil in Germany.
royalty in munich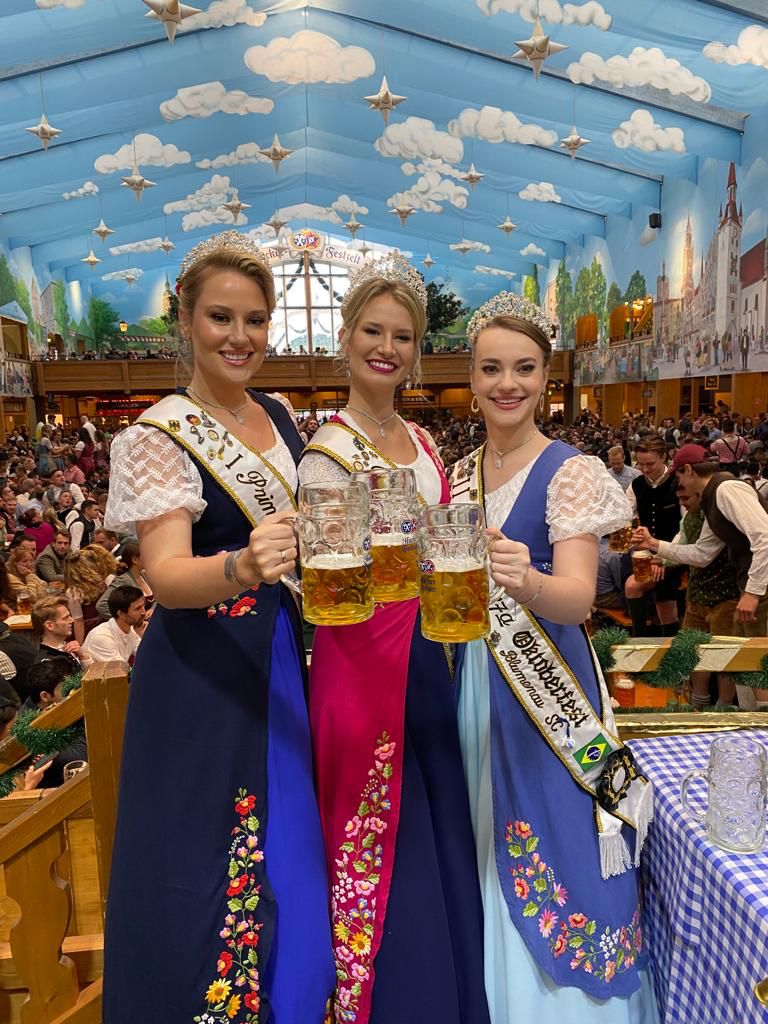 As in previous editions, the royalty of Oktoberfest Blumenau honored the opening of the original party in Munich. The Queen, Sasha Bauer, and princesses Gian Prochno and Francois Schwanke traveled with the German airline Lufthansa, one of the sponsors of the party in Blumenau.
It is the second consecutive party that the German agency offers travel. "We are proud to announce yet another royal visit in support of Lufthansa. This is a great opportunity to reinvent our Oktoberfest internationally. In Munich, the queen and princesses represent not only the party, but all the culture and tradition of Blumenau to the world", affirms Marcelo Grael, Secretary of Tourism and Leisure and President of the Parque Villa Germanica.
Blumenau. in Oktoberfest
The 37th edition will take place from 5 to 23 October, after two years without a party, 19 days of celebration with great joy, gastronomy and drinks, with the opening day expected to surpass 50 thousand visitors. The 2019 total audience mark of around 600,000 people was exceeded.
In addition to the support of Lufthansa and CVC Corp, the party has been sponsored by Bradesco, Unific, Allo, Intelbrass, National Gas, Hearing, Veolia, Stuttgart Porsche, Fort Atacadista, Hemmer, Ventisol, Koerich, IPEL, Pompeia, Altenberg and Segla. . and Ambev as the official brewery.