The new BMW F 900 GS, F 900 GS Adventure and F 800 GS are positioned as the German company's new premium mid-range touring enduro bikes. BMW Motorrad is thus significantly expanding its current range within the category and significantly updating each of these models.
In addition, they now offer, among other things, even more standard equipment and a new engine. The F 900 GS has numerous powerful innovations. The improved off-road properties, coupled with dramatic driving dynamics, significantly expand the motorcycle's range of application 14kg weight reduction compared to the previous model.
Competitors of the BMW F 900 GS 2024
Within the category in which the new framework of the German company would be included, we could highlight the following as exponential competitors:
Engine from BMW F 900 GS 2024
In the mechanical area, the new F 900 GS uses the engine of the F 900 R and F 900. The main reason is the larger displacement 895 cc (before 853cc). With an ignition distance of 270/450 degrees, the engine produces a special sound.
The new F 900 GS has a maximum performance of 105 hp at 8,500 rpm and a whole couple 93 Nm at 6,750 rpm. In addition to a significant increase in maximum output of 10 hp each, the new engines are also characterized by a significantly more complete torque curve, higher pulling power and faster acceleration.
On the other hand, it approves an average consumption of 4.4 liters per 100 kilometers and a top speed at the top 200 km/h. The well-known German twin is approved for the current Euro 5 standard, so we will certainly adapt it to the future Euro 5+ in not too long a time.
Bicycle part of the BMW F 900 GS 2024
The renewed German adventure is based on a bridge frame made of deep-drawn sheet steel parts welded together, which integrates the 2-cylinder in-line engine as a load-bearing element. The 14.5 liter plastic tank of the new F 900 GS is a completely new development that saves 4.5 kg in weight compared to the steel tank of the previous model.
The F 900 GS has a completely redesigned rear section, which gives it an even more dynamic appearance and saves around 2.4 kg in weight. Thanks to the Akrapovič rear silencer, another 1.7 kg is saved. The front wheel of the F 900 GS and F 900 GS Adventure is guided by new, fully adjustable upside-down telescopic forks from Showa.
The braking system consists of a dual 305mm front disc operated by dual-piston floating calipers and a third 265mm disc clamped by a single-piston caliper. The assembly is anchored on 2.15 x 21″ and 4.25 x 17″ radial wheels, which are fitted with 90/90 R21 and 150/70 R17 tires at the front and rear. BMW Motorrad agrees with the stated values 226 kilograms weight in running condition, a maximum length of 2,270 m and a wheelbase of 1,590mm.
Equipment and finishes of the BMW F 900 GS 2024
The new GS improves in terms of both quantity and quality compared to its predecessors. This F 900 GS is characterized by its standard equipment with electronic gadgets such as two driving modes, ABS Pro and DTC. Driving modes Pro with additional driving modes, driving mode preselection and engine drag torque control as optional equipment ex works.
The new GS models of the F series already offer the two driving modes "Rain" and "Road" as standard. Dynamic traction control DTC, cornering-optimized ABS Pro and dynamic brake lights. With the optional "Pro" riding modes available ex works, the dynamic qualities of the new F 900 GS are retained.
The new F 900 GS gets even more off-road capability with the factory Enduro Pro package, which includes a titanium nitride-coated upside-down telescopic fork and fully adjustable center spring struts as well as M Endurance chain and handlebar risers.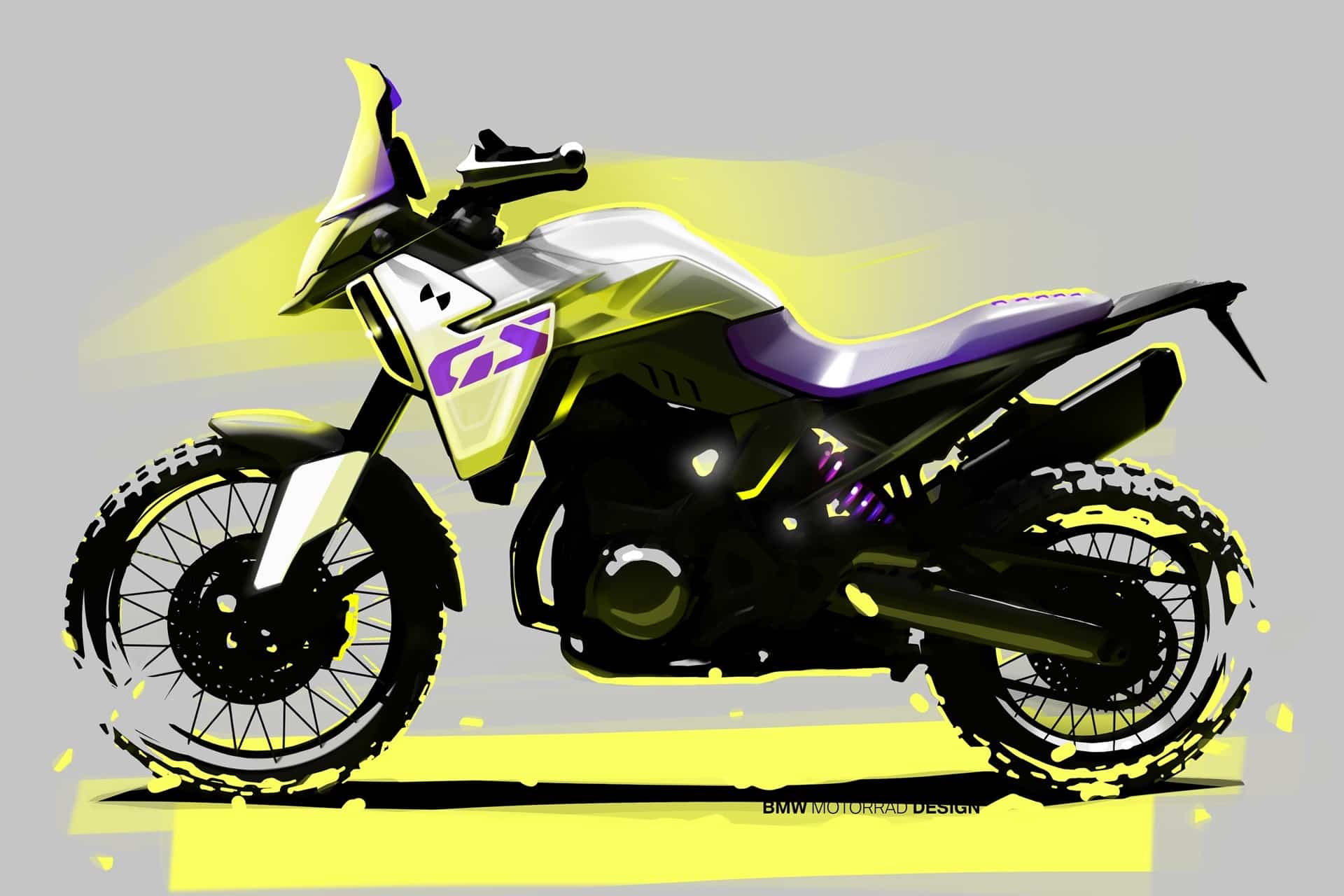 On the other hand, the model has ergonomics optimized for off-road use, enduro footrests and an aluminum side stand. Optimized and adjustable shift lever as well as a new foot brake lever. The greatest off-road qualities of the new F 900 GS are expressed in the ergonomic triangle (handlebars – seat – footrests) optimized for off-road use. The lower footpegs combined with the higher handlebar position and new fuel tank design offer clear advantages, especially when riding standing up on rough terrain.
All three new models already offer an adjustable gearshift lever as standard. Together with optimized bearings and new shift lever kinematics, the shifting of the six-speed transmission has also been further optimized. The F 900 GS also has a new foot brake lever in a higher position.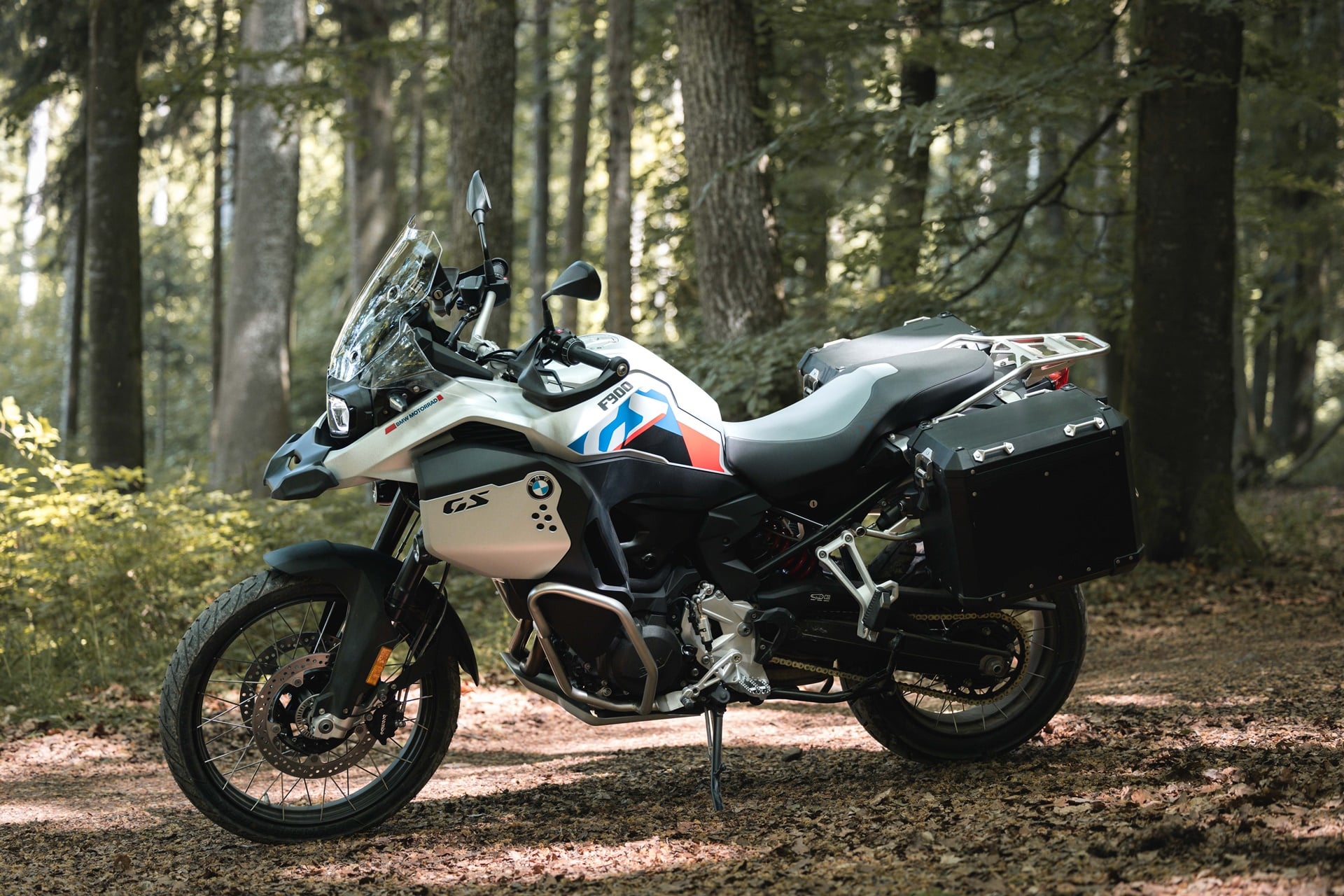 What is remarkable is that the LED headlight of the new BMW F 900 GS offers us a larger opening angle of the low beam compared to the previous model and thus better illumination directly in front of the motorcycle. We have also expanded connectivity: a variety of information and unparalleled functionality in the form of a large, perfectly readable 6.5-inch TFT screen. The new BMW F 900 GS is equipped as standard with a multifunctional holder for holding navigation devices, action cameras and much more.
Highlights of the new BMW F 900 GS:
Weight reduced by 14 kg.
Significantly lighter fuel tank and tail section made of plastic.
New body parts.
New fully adjustable inverted telescopic fork.
Lighter swingarm.
Enduro Pro package as optional factory equipment.
Akrapovič sports rear silencer.
Ergonomics optimized for off-road use.
Enduro footrests.
Heated grips.
Handguards.
Aluminum side stand.
New foot brake lever.
New LED headlight.
Multi-function support.
Colors of the BMW F 900 GS 2024
The new F 900 GS It is available in three different color schemes:
Blackstorm metallic
Amarillo Sao Paulo
Bright white/racing blue metallic.
BMW F 900 GS Adventure 2024
In addition to the new F 900 GS, BMW gives us the option of getting the Adventure variant. It is available as a basic version in color Blackstorm metallic and as a variant of the Ride Pro model in Matt white aluminum.
Here we leave you with the highlights and distinguishing features compared to the standard version:
New fully adjustable inverted telescopic fork.
Faro's LED.
New side panels.
Heated grips.
Aluminum engine guard.
New optional Ride Pro equipment package.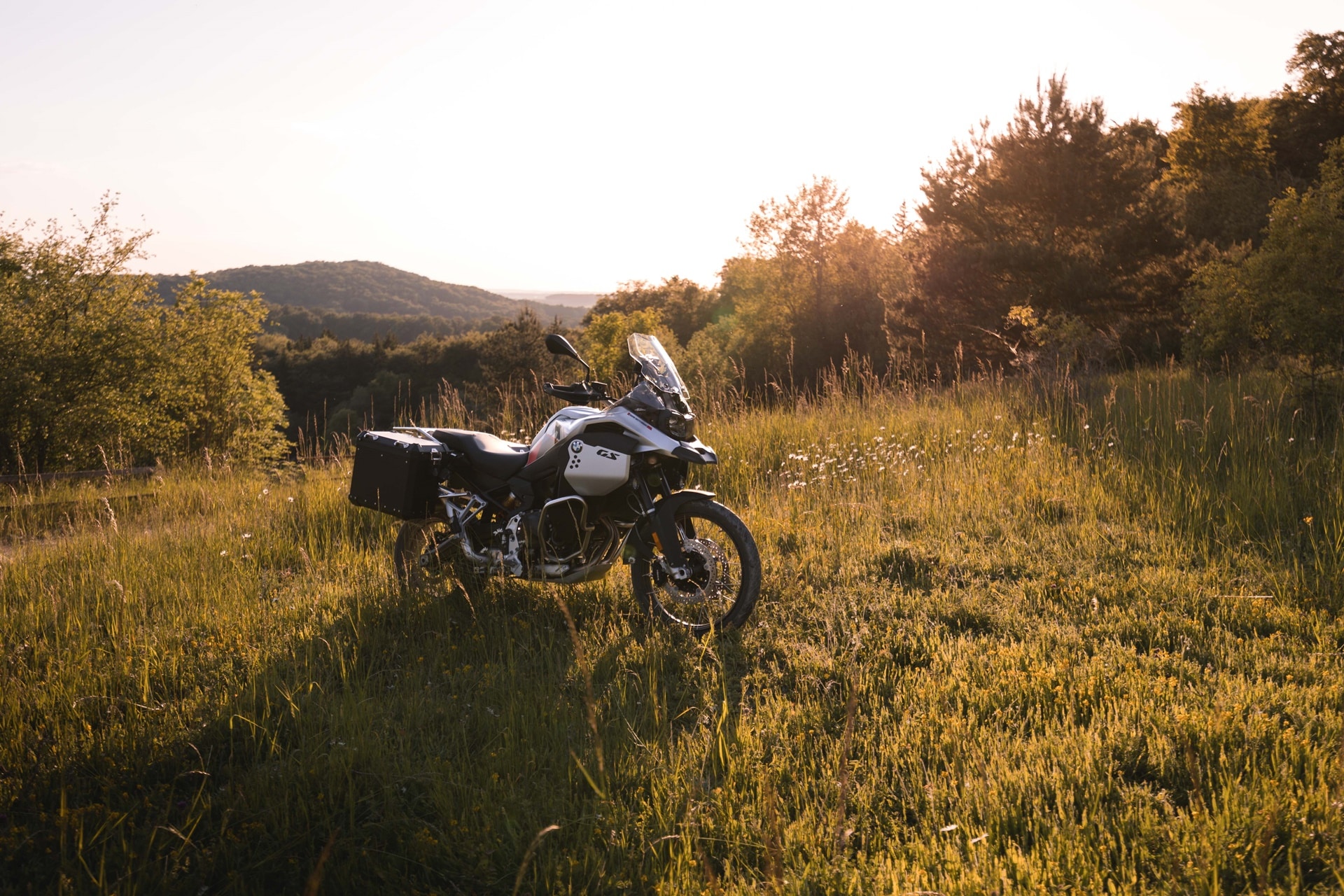 Price of the BMW F 900 GS 2024
The starting price of the new BMW adventure has not yet been announced. For more information you can access the brand's official website or visit one of the affiliated distributors in our country.