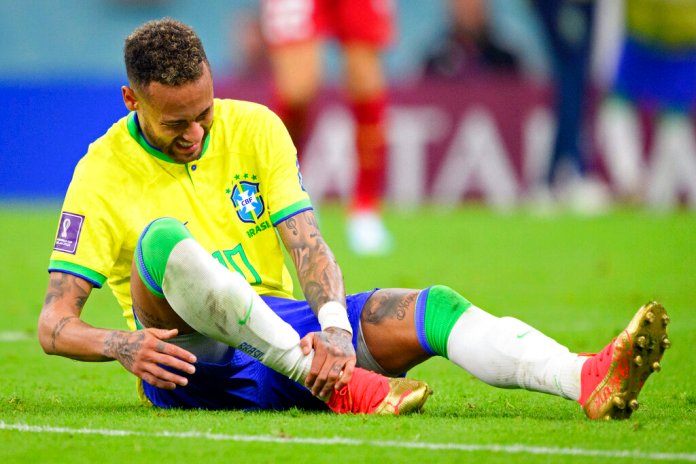 Brazil will re-evaluate Neymar's condition and decide on his options for returning to play in Qatar after Friday's game against Cameroon. The striker injured his right ankle during his first World Cup match against Serbia and was ruled out of the rest of the group stage. Right back Danilo and left Alex Sandro will miss the last game of Group G due to injury.
"They are making progress," the assistant to Brazil coach Kleber Javier said on Thursday. "We are focussing on the match against Cameroon and then we will start the process of deciding on these three players. We have already chalked out a plan for his return.
It could have been? , Brazil confirms development of Neymar's ankle injury #Qatar2022 #suzuki https://t.co/kiGzMEayxN

— ecuagol (@ECUAGOL) December 1, 2022
Javier did not provide further details about those plans. Brazil's doctors have not given a date for the Paris Saint-Germain striker's possible return, nor are they sure he will wear the green and yellow again in this tournament.
Brazil qualified for the last 16 after the first two rounds and only needed a draw with Cameroon to top the group. Neymar injured his back in the quarter-finals of the 2014 World Cup and missed the rest of the tournament. Another right ankle injury prevented him from participating in the 2019 Copa America.