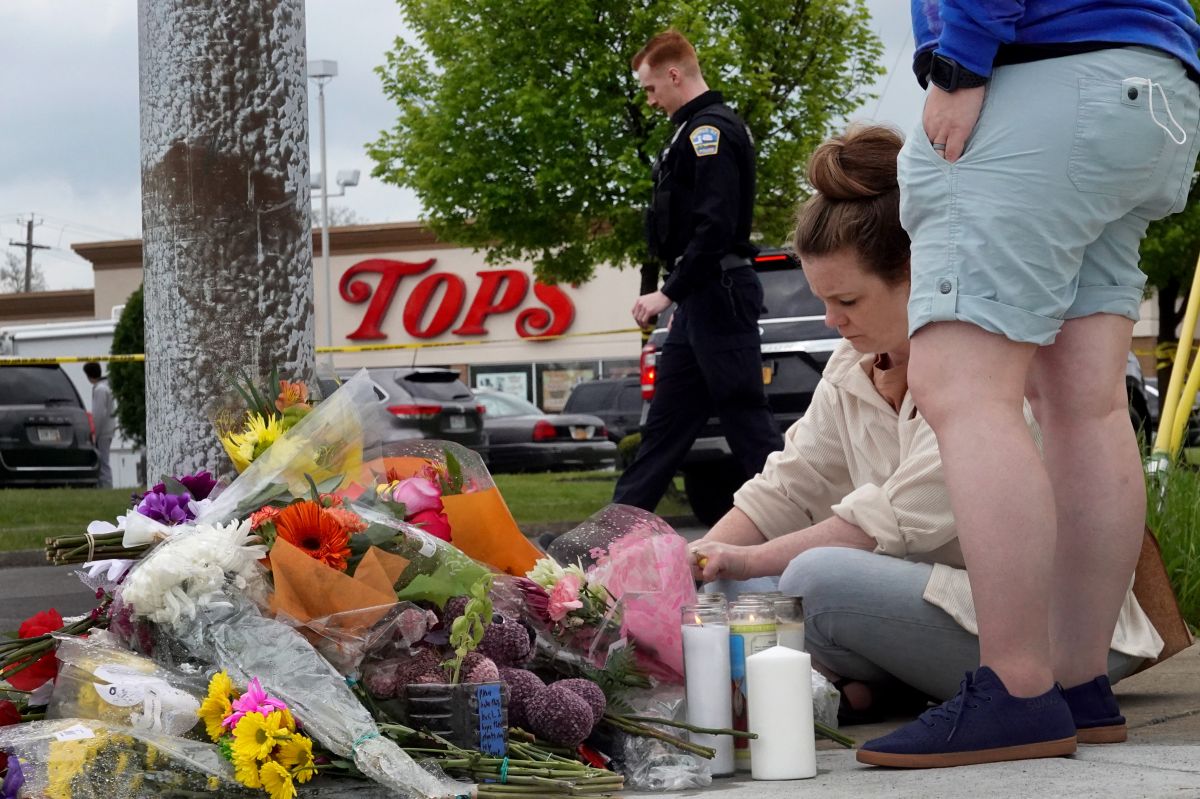 Photo: Scott Olson / Getty Images
The city of Buffalo announced it filed a "first of its kind" lawsuit against the gun industry, seven months after a teenager killed 10 people. and wounded three others at a Buffalo grocery store.
The legal proceedings were announced by Mayor Byron Brown and Some of the nation's largest firearms makers have been named as defendants, including Beretta, Smith & Wesson, Bushmaster, Glock and Remington. Ghost gun retailers Polymer and Arm/Affiliates are also named as defendants in the lawsuit filed in state Supreme Court in Buffalo.
,Members of our community have suffered too much from gun violence for too long.Brown said.
"We must do everything we can to reduce gun violence. Illegal gun possession destroys lives and deeply affects our neighborhoods, especially Black and Latino communities," he continued.
According to official figures, Gun violence has risen in the city since 2020, when 355 people were killed or injured in shootings.
"As of March 2021, the number of people shot in Buffalo during the first two months of the year is up 140% compared to the same period in 2020," the city statement said.
The lawsuit comes after a racially motivated mass shooting at a Topps market on Buffalo's east side on May 14 that left 10 black people dead.
Police said 18-year-old suspect Peyton Gendron used a semi-automatic rifle in the massacre that he had purchased legally but had been tampered with to fit an ammunition magazine that is illegal to possess in New York. It was purchased from a gun store in Pennsylvania.
Read more:
DEA seizes over 379 million doses of fentanyl and charges Sinaloa Cartel and CJNG
US commandos capture six ISIS terrorists in latest Syria raid
Former school counselor jailed for 25 years for sexually abusing girls on Snapchat