Cadwork is a BIM/CAD/CAM software used to obtain all the information for design, export for manufacturing (manual or industrial with numerical control machines) and assembly of wood construction projects. With over 30 years of experience, it is a well-known program among carpenters, technical offices and companies in the area.
The BIM philosophy, which Cadworks has applied since its inception, implies that each piece is defined by its geometry and contains all the information (grain direction, color, material, oversize, Which wall is it part of). , which floor, which building is exposed to which elements, to define its component types). Thus, knowing these values, it is possible to obtain all the information of each piece or each wall, floor and ceiling module and automatically measure with weight, center of gravity, cubage, volume per square, square meter, prices and It is possible to get lists. , , e.t.c
All this information only had to be shaped in order to be recognized as certified BIM software from Building Smart International.
Cadworks stands out for its expertise in timber construction projects. It has a library of hardware and bolt manufacturers and with high expertise in automation, lighting structures and CLTs for the design of roofs, structures and homes in any construction system, even considering the last details such as installations which generally affect structural elements, and allows decisions to be made at the 3D modeling stage that affect the speed of parts or their machining and, as such, of potential inconveniences or unforeseen events that may arise on site. guesses.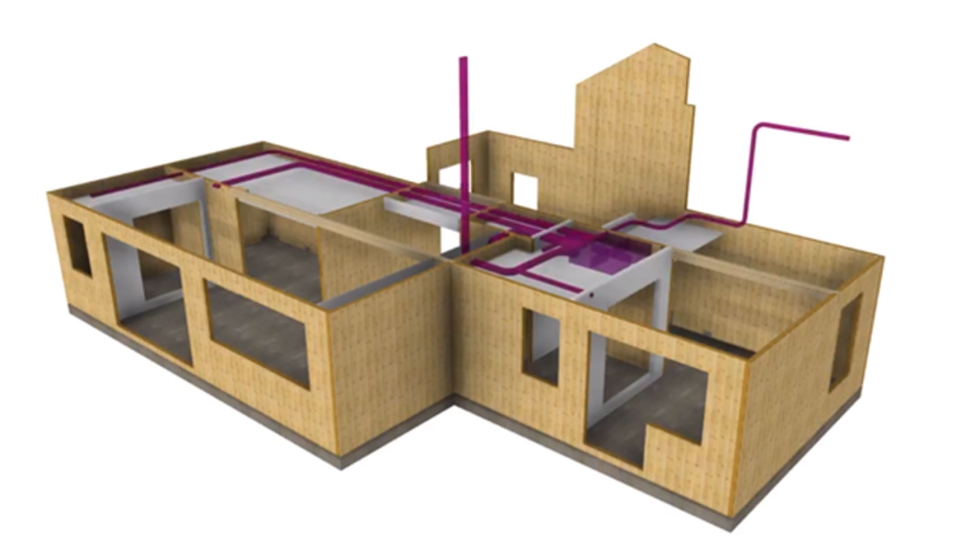 Photo: Squad.
One of Cadwork's most efficient tools is the automated production of manufacturing plans: fully dimensioned planning of each part for manual manufacturing; Or a plan of each partition, automatically dimensional, of either the framework, with all its layers, or the CLT, even a plan of each facet or each assembly group.
With the necessary information, a label can be obtained for each piece, for each panel, or for each wall. You can also add a QR code with the number of each element or any other information to track the 3D model, which can be viewed on a computer, tablet or smartphone with Cadwork's WebGL technology.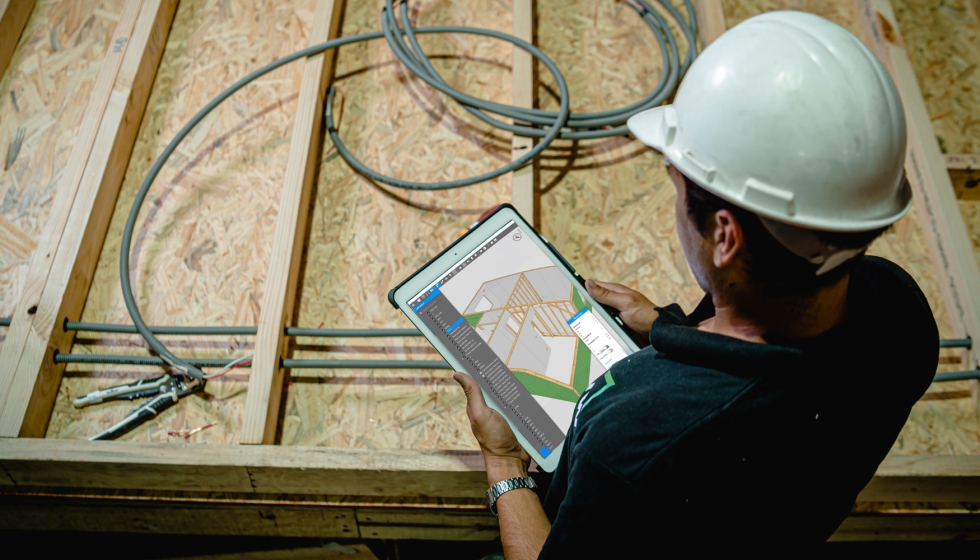 Photo: AIW.
And, depending on certain dimensions of the raw panel or master panel, nesting is achieved for CLT panels or any other panels (OSB, plasterboard). Thus, it is presented exactly how many square meters of panels should be manufactured or purchased and even what will be its waste.
Thanks to close cooperation with its customers, it knows the real needs of the sector and develops tools that respond to the most common problems, with the aim of creating manual processes that usually take a long time, more agile, comfortable and safe, and it can be automated. This is a matter of automatically obtaining the anchor point for the crane and performing the necessary machining for this purpose, or the loading of trucks based on the dimensions of the box, the position of the various elements, the possibility of palletizing and grouping. package, etc.
In manufacturing with a numerical control machine, it is CAM software, ie it exports the 3D model to any CNC machine dedicated to woodworking on the market. Bar cutting machines, panel cutting machines or CNC to make assemblies, called multifunctional bridges, of which there are more and more in Spain.
One of the company's main objectives is its technical support service, which is on par with the software it represents. As such, Cadworks Ibrica & Latin America is the official distributor of Cadworks for Spain, Portugal and Latin America, with a team of six people available to our customers, users and interested parties. In addition, all teaching and training materials are in Spanish and updated with the latest advances in timber construction. Similarly, in the training platform they mainly cover structural projects as well as specific courses for frame houses and CLTs.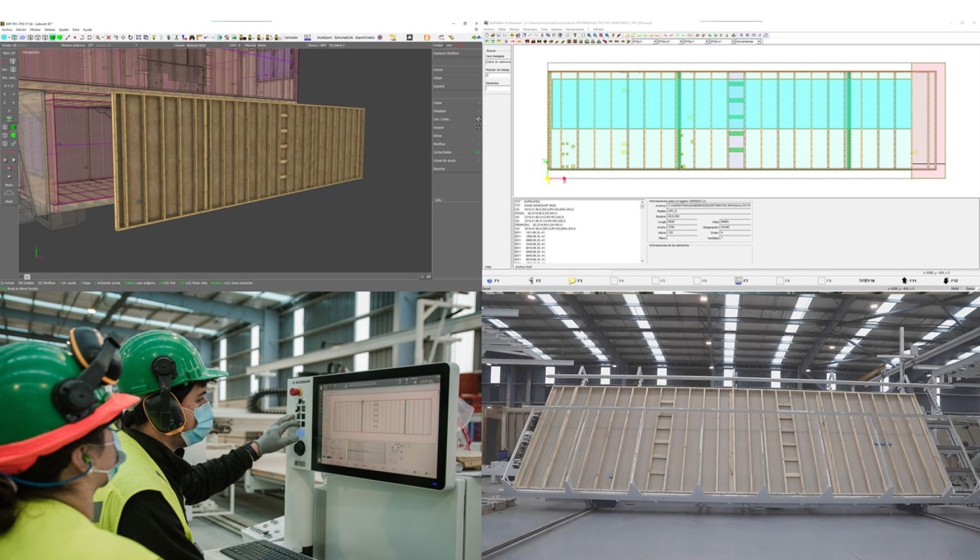 Photo: Petagual Home.