She was imprisoned in Spain for several days and raped. A young woman has now been released thanks to a cinematic action.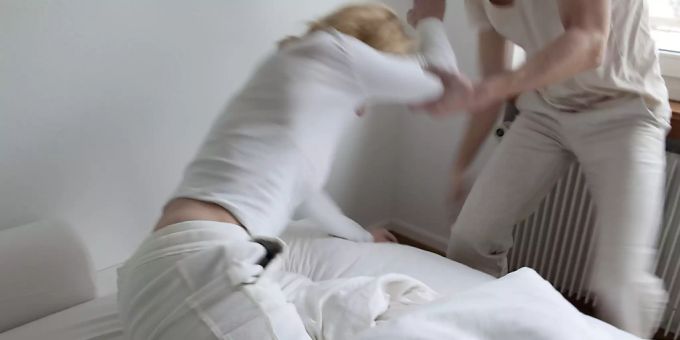 in short needed
In Spain, a young woman was kidnapped and tortured for several days.
He wrote calls for help on small pieces of paper found by a passerby.
On the basis of this information, the police was able to rescue the kidnapped woman.
A young woman says she was abducted, imprisoned and abused for days in Spain. Now she has managed to save herself from a cinematic action. He wrote a call for help on two small pieces of paper.
He threw them on the street in O Porino in Galicia, in the north-west of the country. Luckily for them a passerby picked them up and read them. This was reported by the newspaper "El Mundo" on Wednesday, citing officials.
The police, immediately alerted by the finder, freed the victim on Monday. In the apartment, the police also arrested a 26-year-old on charges of kidnapping and rape, among other things.
Raped by holding the woman for six days
According to officials, the man kept the woman in his apartment for six days and abused her. The suspect, previously convicted, was taken into custody on Tuesday after a hearing by the investigating judge.
The injured youth was taken to the hospital. According to the circumstances, she is doing well, said the Galician judiciary upon request. The girl is said to have written on a note that the kidnapper wanted to kill her too. Initially, no further information about the victim was given.
More on the topic:
rape

---