The Activision game is about to find a new season for its battle royale title and also a third part of the saga. On this occasion, the presentation of the sixth season of Call of Duty Warzone 2.0 and the wait for Call of Duty Modern Warfare III, announced at Gamescom 2023, with numerous announcements.
Through its social networks, the legendary first-person shooter game announced some of the collaborations of the new season The Haunting. In addition, the franchise's roadmap for the following months will be presented.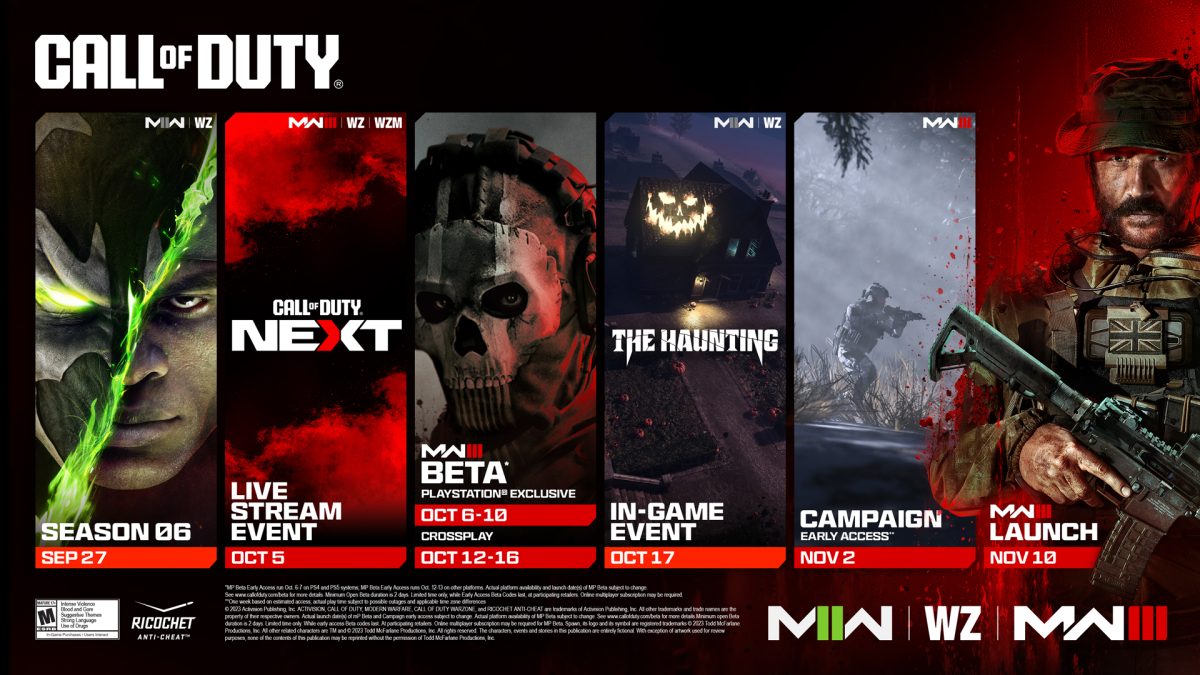 The roadmap shows information from September 27th to November 10th of the current year. We'll start with Season 6 of Warzone 2.0 and then move on to the Call of Duty: Next event where they'll be tackling MW III. As of October 6th we would already be in the area of ​​the new title and the entry of its launch on November 10th.
For this season, Call of Duty and Activision are planning a season that focuses on the month of terror, witches and ghosts, Halloween. To mark the occasion, they will offer in-game events with a spooky theme and an army of high-profile collaborations.
First of all, the protagonist for the Warzone 2.0 Season 6 Battle Pass will be none other than Spawn. As the season progresses, you will be able to launch cosmetics and eventually skin based on the anti-hero created by Todd McFarlane. He will be the main operator of the season, where you can get both his human version and his demonic form.
And the surprises don't stop there. Collaborations with popular pop culture characters will be available throughout the season. These will be: Inarius j Lilith from Diablo IV, skeleton from He-Man and the Masters of the Universe, Ash Williams de Evil Dead 2, Alucard from the anime Hellsing and a weapon pack from Doom Original. This entire roadmap will be released from September 27th with Season 6 to November 10th with the official launch of CoD Modern Warfare III.