Where is my car made? In an increasingly global and delocalized economy, the answer to this question is no longer obvious. Countless Chinese brands and products are emerging in Europe. But really We know how many Western brands and how many European and American brand cars we buy in Europe are made in China?
Europe is concerned about the emergence of Chinese-made cars, especially electric ones, whose prices are significantly lower than European brands and are manufactured in Europe or at least in countries that we consider Western. Their concern is so great that it has already been announced that the European Union will investigate the practices of the Chinese industry to analyze whether their "prices are artificially maintained" and to consider possible measures, as suggested by some members of the community club demanded, could even go so far as to introduce tariffs or exclude subsidies.
But Not only cars of Chinese brands are manufactured in China. In this article we will see one of the most notable cases, that of Tesla, which supports the label so common in the Apple technology company. The label "Designed in California, Made in China".
Some Tesla Model 3s sold in Europe are manufactured in Shanghai, China, a factory that produced more than half of Tesla's global sales last year.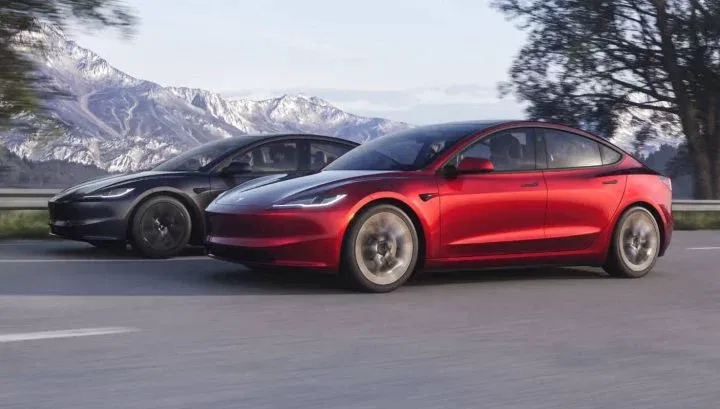 Photo of – Cars that, even if you didn't imagine it, are made in China, "Designed in California, Made in China"
A car "Designed in California, Made in China"
To continue with this article, I will be direct and ask this question: Does it really matter where a car is made? I probably shouldn't.
Tesla's adventure began in California, featuring a roadster that was actually a Lotus converted into an electric sports car. These first-generation Tesla Roadsters, from a time when Tesla was not yet the well-known brand it is today, were essentially manufactured in Hethel, England, with the exception of the units for delivery to the United States, which were in Menlo Park were completed, California.
However, the key point at which Tesla became what it is today was when the Tesla Model S began production in Fremont, California. A sedan that also received its final assembly in Europe, in the Netherlands.
The first Tesla, the Roadster, was produced primarily in England and part of the production of the first Model S was completed in the Netherlands.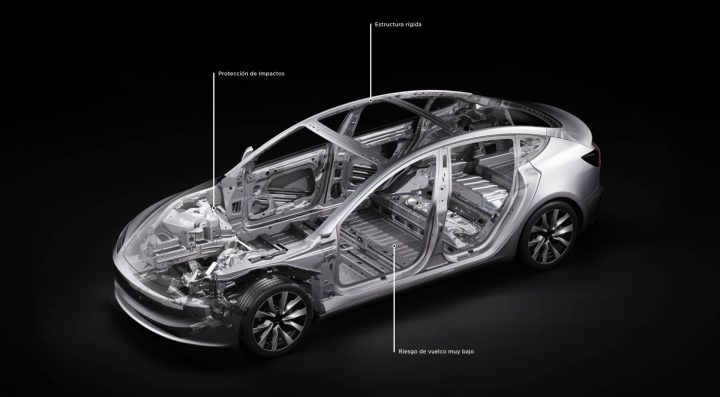 Cars made in the USA, China, Germany… and Spain?
The new turning point for Tesla came with the introduction of the Tesla Model 3. When Model 3 production began in the summer of 2017, the maximum number of cars Tesla had produced in an entire year had not yet exceeded 100,000 units. In 2023, 1.31 million Tesla cars were delivered worldwide.
At this point, Tesla launched a race, first to expand car production in Fremont and second, to move its Gigafactory concept to other locations around the world. This is how the new Tesla Gigafactory was born in Austin, Texas, and the foundation stone was laid for what is now the brand's largest volume factory in Shanghai. Tesla also produces its cars in Berlin, in significantly smaller numbers, which are definitely making progress and continuing to increase.
And that seems to be just the beginning. Tesla is already looking for locations and in a few years will also produce cars in Mexico and most likely in a new Gigafactory in Europe, for which Spain has already applied.
Tesla makes its cars in the USA, China, Germany and could soon have gigafactories in Mexico, and there is even talk of it in Spain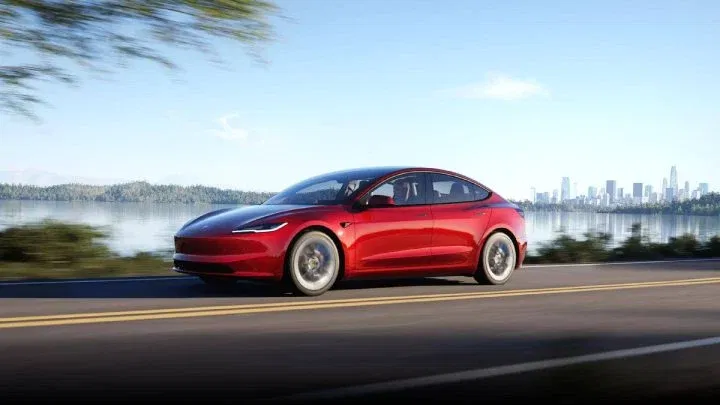 Tesla exports cars made in China to Europe
Tesla manufactures its Model 3 and Model Y in Shanghai, China, in a factory that produced more than 700,000 cars last year, more than half of Tesla's total production. The Tesla Model 3 is also manufactured in Fremont, California. But a significant portion of Tesla Model 3 production in Shanghai goes to European customers. In contrast to a Model Y, which for Europe is already mainly produced in Berlin, as the factory started producing Model Ys with standard batteries in the second quarter of this year.
Tesla's production and the capacity of its gigafactories are currently distributed as follows:
Gigafactory model capacity
| | | |
| --- | --- | --- |
| California | Model S / Model X | 100,000 |
| | Model 3 / Model Y | 550,000 |
| Shanghai | ModelY | >750,000 |
| Berlin | ModelY | 375,000 |
| Texas | ModelY | >250,000 |
| | Cybertruck | Pre-production |