The United States is facing difficulties starting its vaccine delivery program because the roughly 93 million people who are eligible for the jab are "somewhat resistant" to the COVID-19 vaccine, Dr. Anthony Fauci told Australia's ABC 7.30 program on 5 August.
Fauci, director of the National Institute of Allergy and Infectious Diseases (NIAID), said the solution for US officials was to turn to social media influencers and trusted members of communities to spread the message.
"We have to get trusted messengers out there; Pastors, family physicians, trusted members and admired members (of the community), sports figures," he said.
Only 40 percent of eligible young Americans vaccinated against COVID-19, the disease caused by the CCP (Communist Party of China) virus, Fauci said, adding that US officials are turning to "rap groups" and Instagram influencers, who "interact with young people."
But still, Fauci alleged that he called the "political divide" as being at the root of vaccine hesitation in the "red states," Florida and Texas.
"About 40 percent of all new infections in the United States are occurring in two states, Florida and Texas," Fauci said, adding that more than 20 percent of all new infections were in Florida.
The NAID director alleged that residents of both states "do not trust the vaccine" and "should not be told what to do." "They're not getting the right kind of incentive to do everything you possibly can," he said.
Despite this, Fauci noted that the United States has been successful in vaccinating millions of people through large-scale vaccination centers such as sports stadiums and parking lots. He called the people vaccinating at these centers "low hanging fruit".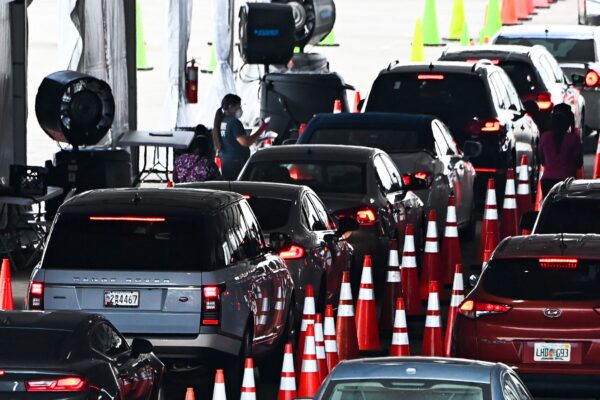 Officials turned to pharmacies, he said. "We have 40,000 pharmacies where we have done vaccines where people don't have to interact on computers; Can just walk and take the dose."
There were also mobile units in the United States as well as "a larger equity program to try and reach our brown and black people, who are usually more vulnerable to the serious effects of hospitalization."
Fauci explores why officials are reluctantly mandating COVID-19 vaccines, which have yet to be "fully approved and fully licensed" by the US Food and Drug Administration (FDA).
"Authorities at the local level are reluctant to mandate vaccines because they fear the legal implications that if they don't have a licensed vaccine, someone might sue you for trying to force, as it were," They said.
But the final solution, for Fauci, was "coming soon."
"Once you get a vaccine fully approved, you're going to get universities and colleges that will say 'If you want to be at our institution, you have to get vaccinated. This will involve a major part of the youth," he said.
"You'll find major industries, I don't know what they'll be, you know, oil companies, Amazon, Microsoft—whatever is going to happen, I don't know, I'm just giving them empirical names—that are going to be. To say that if you want to work in our place, you have to get vaccinated, I think it's going to go a long way for people who still don't want to be vaccinated," Fauci said .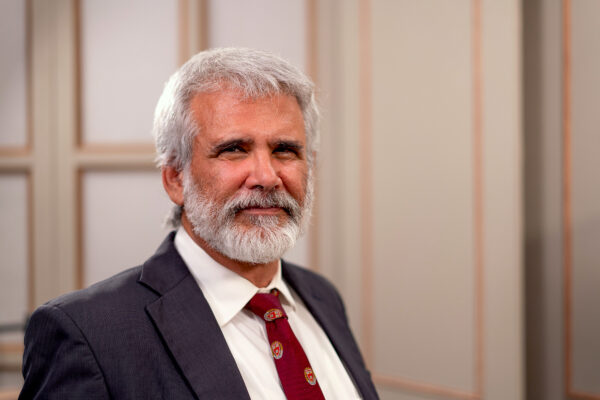 During the interview, Fauci also said that children should be vaccinated because they will spread the virus. However, this goes against Dr. Robert Malone, the inventor of mRNA vaccine technology, who maintains that the risk-benefit ratio of vaccines for children "doesn't look so good."
Malone told The Epoch Times' "American Thought Leaders" program that "teenagers are much less likely to get illness or death from COVID" than the elderly.
Malone urged people to take the time to do their research before making a decision. "It's up to you. It's your body. It's your choice. I strongly suggest you take the time to be informed, do your best, and then make the decision that you think is best for you." Right," Malone said.
Vaccines for COVID-19 are not currently available in the United States for children under 12 years of age. However, Pfizer said in a statement in June that it was starting to test its mRNA vaccine in a larger group of children under the age of 12 after opting for a lower dose of the shot in the first phase of testing.
US Surgeon General Dr Vivek Murthy said in a recent podcast that he believes it is likely that a COVID-19 vaccine for children under the age of 12 will be given emergency use authorization during the next school year .
.
This News Originally From – The Epoch Times