"The virtuosity of the work creates a presence that dominates the exhibition space and inspires admiration." This is how the qualified jury for the Lowe Craft Prize 2023 to Metanoia 2019, composed of personalities from art, architecture, journalism or criticism, has been defined by the Japanese ceramicist Eriko Inazaki, who has managed to win the prize in this new edition.
It is a highly complex porcelain sculpture, which superimposes small but intricate figures on its crystallized surface. The artist's innovative use of ornamentation, never seen before, has been highlighted by the jury and is decisive in its decision.
The Loewe Craft Prize is an initiative created in 2016 by Jonathan Anderson to celebrate excellence and innovation within artisanal practices, and which aims to highlight and recognize those who demonstrate a great contribution to the development of the sector . A total of 30 finalists were selected for this edition from over 2,700 applications.
Courtesy Lowe
In addition to the Eriko Inazaki recognition, the LOEWE Foundation wanted to make two special mentions, both to Dominik Zinkpe for The Watchers, 2022, an impressive and complex vertical sculptural ensemble in which the jury highlighted a "sculptural reinterpretation of traditional beliefs and vision". vast with which it supports contemporary craftsmanship", as indicated by Mo Watanabe in the release statement and Transfer Surface, 2022, a walnut bark box that pays homage to the cyclical changes of the seasons, which Also evokes the ancient Japanese tradition of making vases that serve as containers in the flower art ikebana.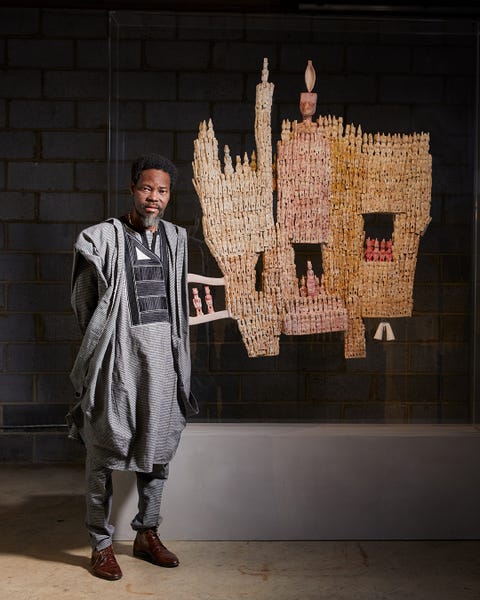 Dominic Zinkepe, The Watchers
Courtesy Lowe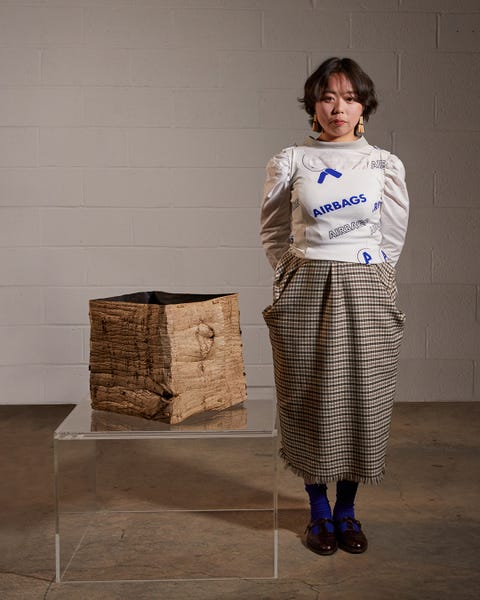 Moe Watanabe, Transfer Surface
Courtesy Lowe
Japanese ceramic artist Eriko Inazaki will receive 50,000 euros, the endowment established for the first prize of this 2023 edition of the Loewe Craft Prize, and two special mentions, Zinkpe and Watanabe, will distribute a total of 5,000 euros allocated.