US animal scientist Ken Olson's presentation at last week's Wagyu conference in Melbourne (see today's separate story) also highlighted the effect that the US beef carcase size trend is further down the beef value chain.
In a discussion with Beef Central, Prof Olson said the ever-increasing carcass weight in the US was causing enormous problems for US retail and food service end users, who were beyond reasonable portion sizes.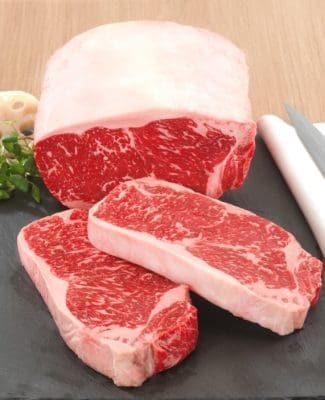 Fed steer weights in the US reached an average of 1400 pounds in 2019, or an incredible over 636 kilograms in our language. Compare this with the weight of Australian adult carcasses, which is estimated to average 311 kg this year, an increase of 9 pc over the level of 283 kg that was recorded in 2019 at the height of the drought. This is an increase of 28 kg/head in a span of three years. To put that comparison into context, however, those figures cover all Australian adult cattle slaughter – from annuals and cows to steers and bulls, and both hay and grain. Industry estimates put the Australian Fed Steer average at around 380kg.
Prof Olsson said carcase and cut size was becoming a bigger problem for steak cutting rooms and portion controllers in the US who are trying to cut down on weight — say 12 or 14 ounces.
"Rib-eyes have gotten a lot bigger over the past ten years. If I want to cut a 12-ounce rib eye, it now has to be a really thin steak—which no one in the trade wants—because it's cooking. carries the risk of drying out in the process.
"So the current carcass weight trend may be countering a good eating experience – and this is becoming a major challenge for which the US industry has yet to find a solution," Prof. Olsson said.
He said, "The two trends I see in the American restaurant industry are thin steaks, or traditionally shaped cuts like striploin and rib-eyes being literally cut in half, giving an unusual piece of meat." The visible piece is gone," he said.
"I recently went to a restaurant and found a weird round-looking steak, and I assumed it must have come from the tri-tip (a caudal muscle) or somewhere. I told the waitress, 'It's not a rib-eye. is,' and he told me it was, but they had to cut the steak, leaving only the center eye of the rib and removing everything else (the spinalis) to the weight it needed."
"Consumers get to know what each cut looks like, and to see something like that, alerts them to what's going on. And in my case, it changed the eating experience for me, because I'm backbone." Like the bone of the other rib-eye parts."
"The industry has not come up with a solution yet. We all know this is going on, but we don't know how to stop it," Prof Olsson said.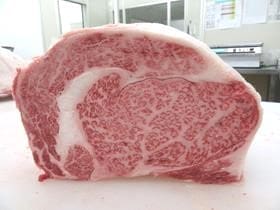 "In America, we've made all this progress in terms of genetic enhancement and the size we grow these cattle in, and better marbling ability. We can make great meat products, it's just that we've put in steak cuts as part of a stake. It's a challenge to manage the size. There's no good solution for this, yet, anyway."
He said that due to the issues of COVID disease in meat plants and other issues, adding more weight to already very heavy cattle, the huge backlog for slaughtering the cattle would aggravate the problem of weighing of carcasses. Went.
While Prof Olsson's comments were directed at the wider beef industry, fortunately the Australian Wagyu region is somewhat protected from this problem – despite the huge carcass size produced in F1 for fullblood longfed Wagyu cattle in this country.
of AWA Matt McDonagh said that this was because the Australian consumer market was somewhat different in an attempt to 'steak' a share of Wagyu primals such as rib-eye and sirloin. Many other client countries that use Australian Wagyu beef instead of trying to serve the steak break these meatballs into very small pieces, such as thin-sliced, shredded or something else – some risk of excessive cut sizes. to remove