NFL franchise Tampa Bay Buccaneers quarterback Tom Brady might be the best example of a human being who is 'neanimorphic' both in his age and ability in football. The secrets behind his longevity and greatness were receiving praise from Liverpool Football Club manager Jurgen Klopp. Klopp believes that, unlike soccer players, NFL players receive long summer breaks and elongate their athletic careers.
ADVERTISEMENT
Article continues below this ad
He used the Buccaneers QB as an example for why his sport needs to be more active in protecting players, while stating, "We want to see, in their prime, Messi and Cristiano Ronaldo playing all the time…But that's not possible without getting injured or being lucky…We saw Tom Brady in Manchester talking to Cristiano. He had a four-month break, that's why he can play until he's 54 or whatever.,
ADVERTISEMENT
Article continues below this ad
The 2018-2019 Champions League season winner mentioned the 7-time Super Bowl champion during a press conference ahead of their international break.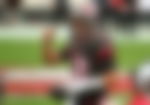 While both the NFL and soccer are contact sports, the physical toll for athletes is different for both. Klopp believes changes will ensure fans get to see their favorite players in action for long periods.
Tom Brady: A trailblazer unlike any other
ADVERTISEMENT
Article continues below this ad
Apart from his longevity, Brady is regarded by millions of fans as the GOAT in the NFL. He has been a leader both on and off the field for the Tampa Bay Buccaneers while helping them capture their second Super Bowl title in 2020. The 15-time Pro Bowler is coming off one of his best seasons statistically in 2021 while throwing for 5,316 yards resulting in 43 TD passes and 12 INTs.
DIVE DEEPER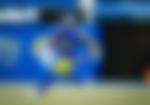 While his team was reeling from several injuries, Brady was essential in keeping Tampa Bay in the hunt. It seems using the developments in modern medicine, Brady has been able to keep himself going and will once again take the field in 2022. A player with timeless elegance and quality, Brady has broken down all conventional thoughts about longevity in American Sports.
ADVERTISEMENT
Article continues below this ad
While teams incurring injuries is a rising trend, it has increased due to the speed and intensity of play. Klopp has a point about the rigors of playing soccer in the UK, playing in the NFL isn't too different. Modern sport seems to be heading towards quickness in every aspect. Tom Brady's longevity within the NFL is the living embodiment of that developing trend.
Watch This Story: Former Buccaneers Guard Ali Marpet Chooses Masters Degree Over Playing Another Season With Tom Brady