Peter Robbins, who as a child voiced Charlie Brown in classic cartoons such as A Charlie Brown Christmas (1965) and It's a Great Pumpkin, Charlie Brown (1966), died last week.
Robbins committed suicide, his family told Fox 5 in San Diego. He was 65.
Robbins, born Louis J. Nanasi, was the first to play the attractive and insecure protagonist of the Peanut Gang, created by cartoonist Charles Schultz, notes Deadline.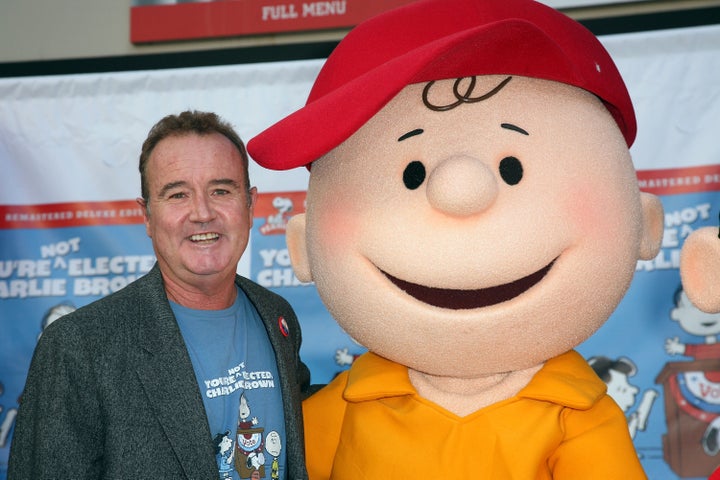 According to IMDB, Robbins began voicing Charlie Brown at age 9 and stopped when he was 13.
His other Charlie Brown credits include He's Your Dog, Charlie Brown (1967). His last voice acting for the character was in the 1969 feature film A Boy Named Charlie Brown.
Robbins liked the character so much that he tattooed Charlie Brown and Snoopy on his arm, according to Fox 5.
He had a recurring role on the 1968-69 series Blondie and also received credits for Rawhide, The Munsters, The Donna Reed Show, Squad F, Get Smart, and My Three Sons. ". "
His 1972 appearance in My Three Sons would be his last role at the age of 16 when he retired from acting, according to The Wrap. He later worked as a DJ and in real estate.
Robbins, who suffered from bipolar disorder and struggled with addiction, served a prison sentence in 2019 after threatening law enforcement and others.
"I would recommend to anyone with bipolar disorder to take it seriously because your life can change within a month, as it did for me," Robbins told Fox 5 earlier. "I got out of prison and I got better for it. I am much more humble, thankful, and thankful for having had this experience."
If you or someone you know needs help, call 1-800-273-8255. National suicide line. You can also text HOME free of charge to 741-741, 24/7 support from Crisis Text Line. Outside the US please visit the International Association for Suicide Prevention for a database resources.
.