Despite full trees, this year's cherry crop has been mixed. The vinegar fly is to blame
Bar farmer Joseph Maurer has long been looking forward to this year's cherry harvest. "My 50 trees were full of cherries," he says. "But then came the pest." The insect is Drosophila with spotted wings. She comes when the cherries ripen, pierce the skin and lay eggs inside the fruit. "The larva then starts eating the fruit from the inside – making it inedible," explains Maurer. About a third of their cherries have become unusable.
Vinegar fly multiply quickly
The bad thing about this pest that came to Switzerland about 15 years ago: "It's lightning fast. Many trees can become completely infested within a short period of time," says Maurer. "This high rate is due to the fact that the fly reproduces very quickly. The time from egg to insect and fly is very short." So there are several generations on a tree at the same time.
It is nearly impossible to connect close-leaved nettles to standard trees that grow up to 20 meters tall.
Trees with tall stems are particularly affected. These usually carry cherries, which are used as brandy cherries, for schnapps or for example Zug Cherry Cakes. Aurelia Judd Hohenren trains potential farmers at the Vocational Training Center in Lucerne. May and June were great conditions for spotted Drosophila, she says: "The flies multiply quickly in hot, humid weather."
One of the biggest problems is that it is practically impossible to protect standard plants. « The best protection against speckled-winged Drosophila is the tight-knit net. But these can hardly be combined without gaps on standard trees that grow up to 20 meters high.»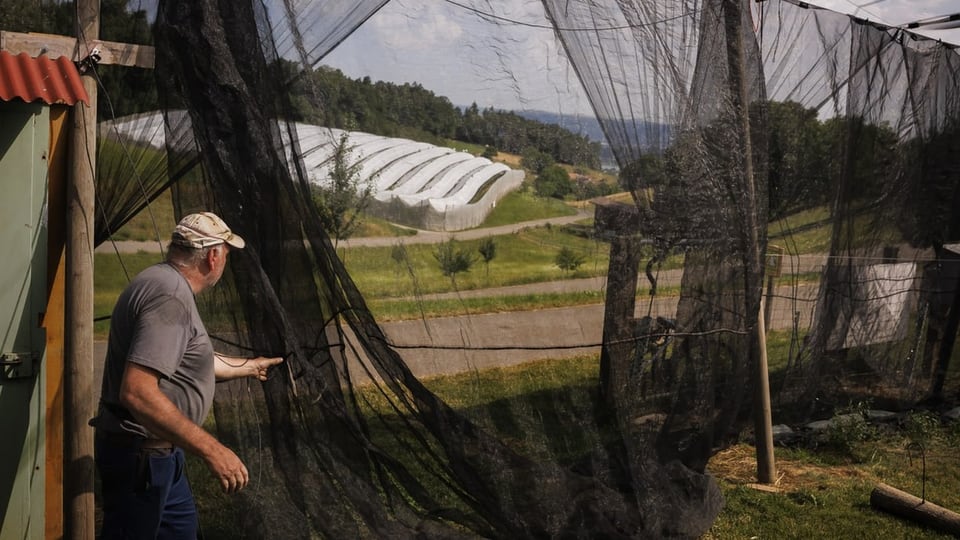 The use of chemical agents is also difficult. Although there are approved insecticides against the vinegar fly, she says. But: "Drosophila appears only when cherries are ripe. Farmers cannot spray cherries the day before harvest."
Hope for the "Natural Enemy"
According to Aurelia Judd, crop failures due to spotted Drosophila have increased in recent years. She hopes that the insect will be a constant companion for years to come. But she hopes "a natural antagonist of the vinegar fly will develop that can control it." A hope shared by the Swiss Fruit Association. For media spokesperson Beatrice Rattiman, the parasitic wasp is in the foreground.
Slip-on vest: Association demands trial in field conditions
Trials are currently underway with a natural antagonist that can combat spotted-winged Drosophila. The Federal Office for Agriculture and Agroscope has been leading the research since 2015. Great expectations are placed in the exotic type of slip-on vest. A study by Agroscope shows that this slip vest is not a threat to native flies, but biologically combats speckled-winged Drosophila.
no approval yet
The Swiss Fruit Association (SOV) and partner associations are now demanding that we move quickly and examine the effectiveness of this control option. So far, slip waste has only been used under laboratory conditions. SOV Media spokeswoman Beatrice Rattimann: "A release application was submitted in Switzerland in February 2022. Unfortunately, the authorities concerned have not yet granted the urgently required permits. We demand a speedy approval for release efforts so that new knowledge can be gained in the fight against this pest."
When asked, the Federal Office of the Environment FOEN said the application for the release of the parasitic wasp is being processed – a decision can be expected at the end of the year.
According to Ruttiman, farmers are under a lot of pressure: "Drosophila gets angry and causes damage. These are especially high this year because of the weather and the food supply."
The association does not yet have exact figures for the whole of Switzerland, as the picking is still taking place in eastern Switzerland. But the harvest is much lower than anticipated: "We believe that we will not reach the estimated 2500 tonnes for table cherries. And even with brandy cherries – where we estimated 3000 tonnes before harvest – We will not reach the number. »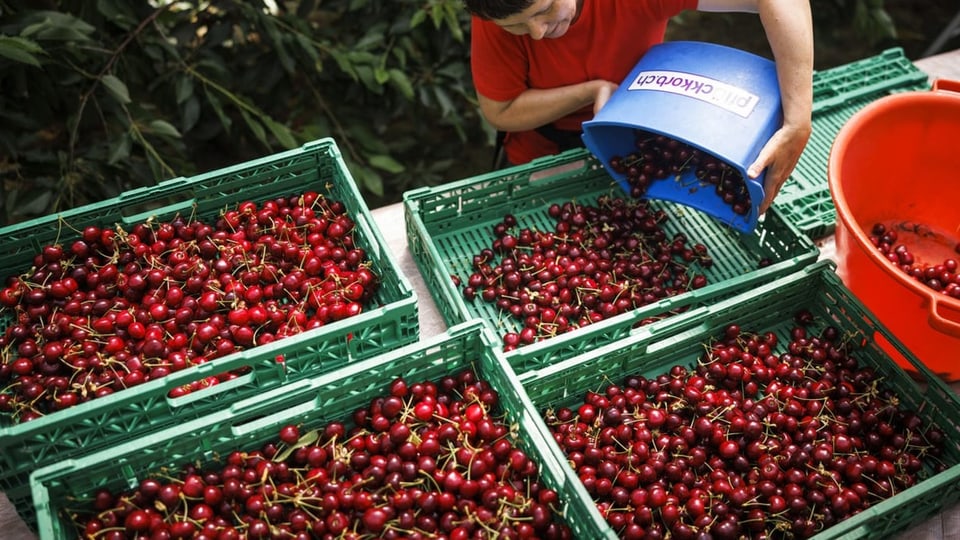 There were total failures at the local level as well. Rapid progress in pest control will now be key to Joseph Maurer, farmer at the bar. Crop failure is always emotionally difficult for committed farmers: "The joy of hoping for a good harvest was lost. It looked great, and then nothing. It hurts to experience it."