The Chilean Investigative Police (PDI) awarded for Best defense the purchase of 48 intrusion kits KHT30 with tactical tools for police operations Nidec Defense Group from Spain for an estimated amount of $80,000 allocated to the Criminal Investigation Department the Santiago metropolitan region.
The tender was opened on the portal on June 23rd Public market and the competition ended on July 13 with the submission of proposals from the companies Optimus Defenses and Quality.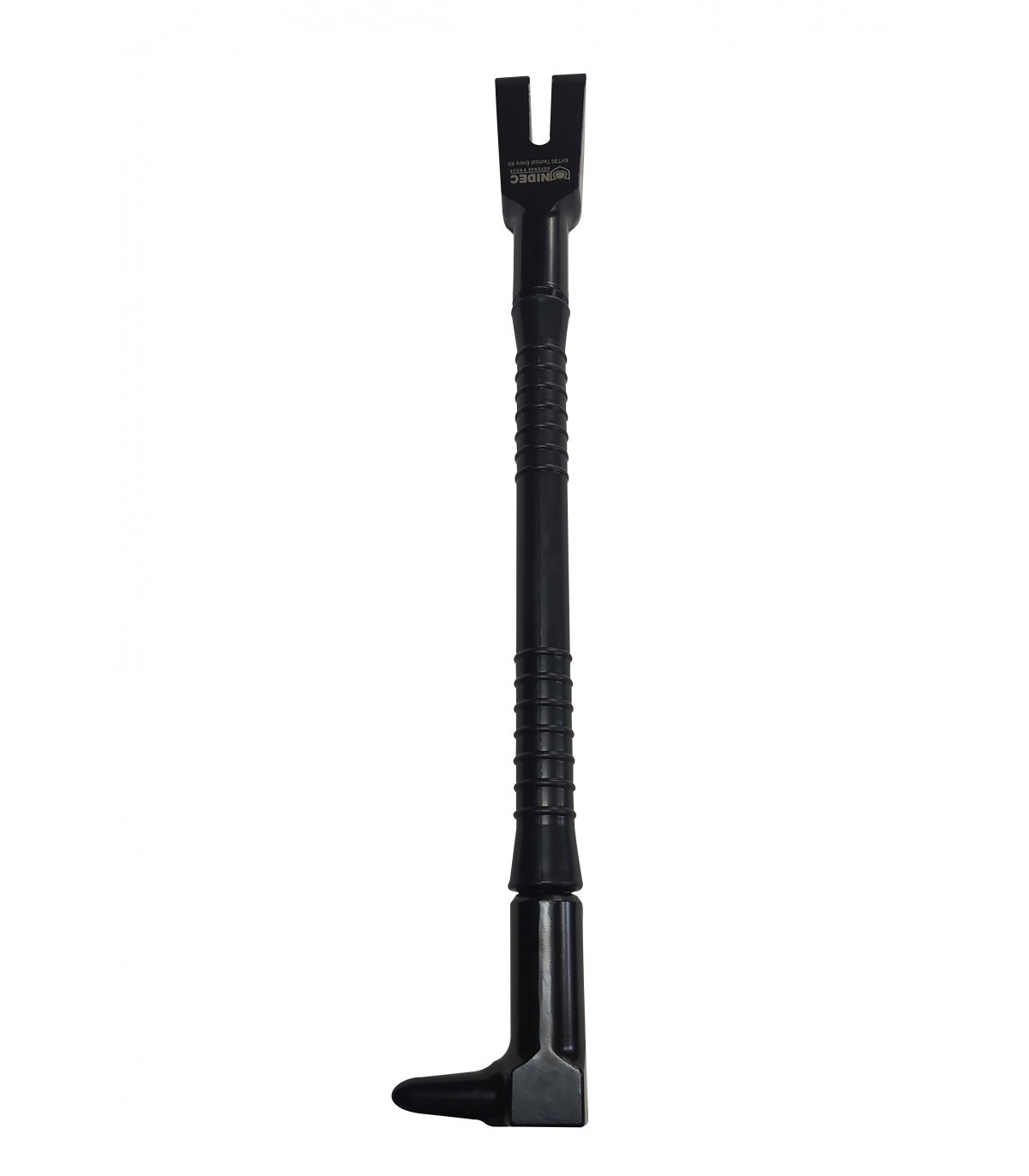 The Evaluation Commission rejected Quality's offer because it did not respect the administrative bases, technical specifications and annexes of the tender and decided to award the contract to Optimus Defenses because it met all the technical requirements, receiving a score of 90%.
Optimus Defenses will supply the 48 intrusion kits KHT30 submit to the Chilean Investigative Police within 33 calendar days from the date of issuance of the order and provide a one-year technical guarantee.
Technical characteristics
The tactical invasion set KHT30 The Nidec Defense Group manual opening mechanism features scissors Ballmaster for opening security chains and unhardened locks, an ax with a pickaxe at the end, a crowbar Halligan and a carrying backpack for these tools, specifically selected and designed to deal with most forced entry that may occur during a police operation.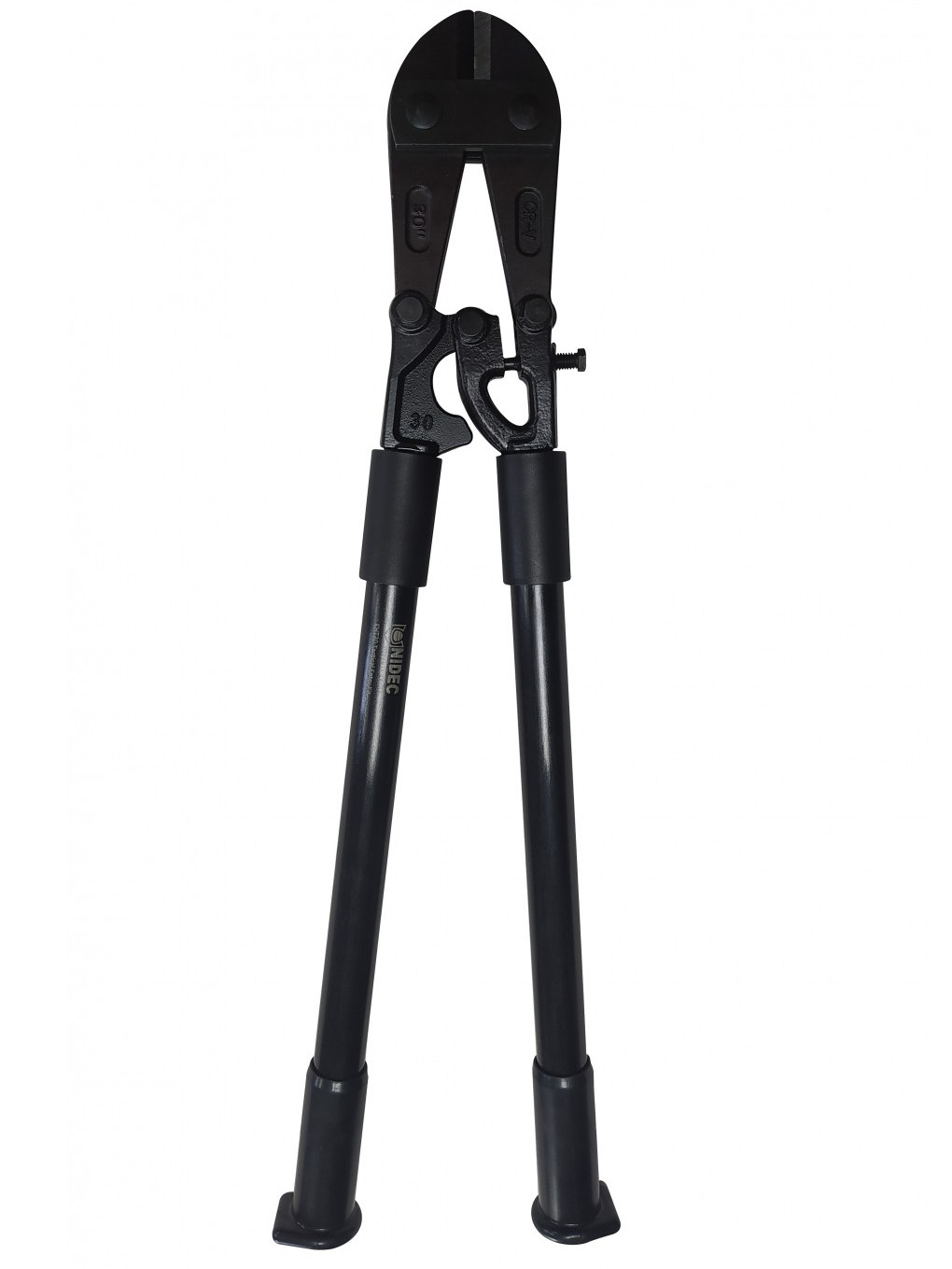 Bolmaster scissors. Photo: Nidec Defense Group
The scissors are lightweight and durable with heat-treated edges. It is characterized by the adjustment of the head tension, which allows the necessary precision to achieve maximum cutting efficiency. It has a total length of 74 cm, a weight of 3.95 kg and an opening of 22 cm. It features an insulating fiberglass handle that is resistant to up to 100,000 volts Alternating current and a safety hand guard to reduce the risk of hands slipping when handling the tool.
The ax features an ergonomic and compact design to achieve various input functions. It has a total length of 925 cm, a width of 300, a cutting width of 90 mm and a weight of 4.5 kg. It is made of high-strength, unalloyed, forged carbon steel. 53 and features a fiberglass insulated handle that can withstand up to 100,000 volts Alternating current Designed to ensure maximum safety during use.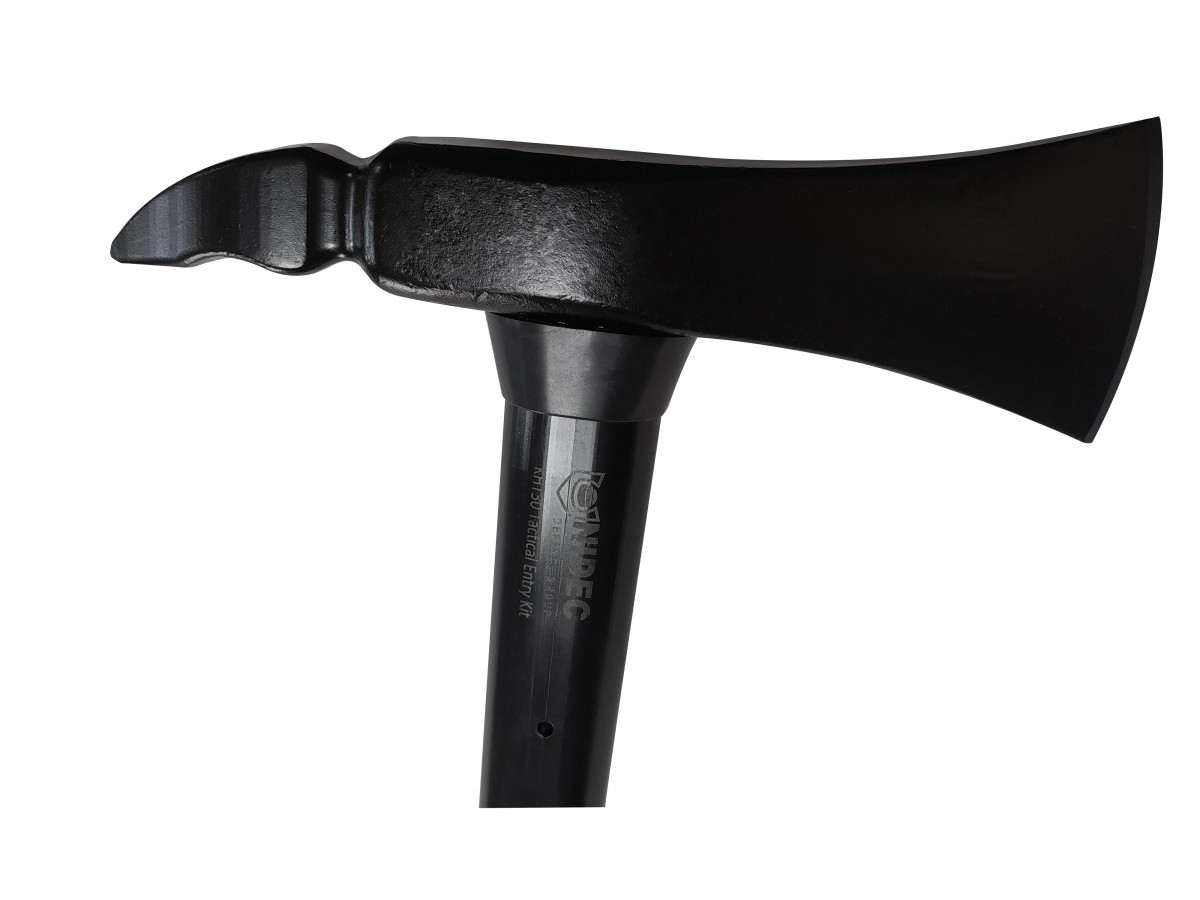 KHT30 Tactical Breakout Kit Axe. Photo: Nidec Defense Group
The lever is designed for close confrontation situations and is described by the company as the most robust tool of its kind. It has a total length of 74.8 cm and a weight of 3.9 kg. It features a wedge and fork made of high-strength hardened steel with an elbow surface that prevents slipping during forced opening, an ergonomic handle and a fiberglass insulator resistant to 100,000 volts. Alternating current and a safety hand guard that prevents the lever from slipping during handling.
The backpack is made of 1,000 denier nylon and has special pockets for each tool so that they can be quickly and securely attached perfectly with Velcro fasteners. Backpack KHT30 It includes straps that adjust at the chest and waist and high-density closed-cell EV foam padding on the back to ensure user comfort.