Beijing on October 4 sent 56 fighter jets into Taiwan's air defenses toward the self-governing island in its biggest show of force on record, which it claims as its own. The move also marked a fourth day of sustained military offensive against Taiwan, which has seen nearly 150 warplanes flying over the area.
According to Taiwan's Ministry of National Defense, the latest incursion involved 34 J-16 fighters and 12 H-6 bombers. An additional four Chinese J-16s appeared in the southwestern part of Taiwan's "air defense detection zone" – the buffer area outside the island's airspace.
For more than a year, tensions in the Taiwan Strait have intensified as Beijing ramps up its military and diplomatic pressure on the island. According to Taiwanese officials, the regime's air force has carried out more than 500 military incursions in nine months this year, up from 380 in 2020.
The latest group of maneuvers began on 1 October – the 72nd anniversary of the founding of the regime. Since then, 149 Chinese warplanes have flown into the region.
Experts have said that with such activity, Beijing is emphasizing its military might, indicating its resolve to claim Taiwan.
Chang Yen-ting, a retired Air Force lieutenant general from Taiwan, believes the action is in response to increasing international attention to the democratic island.
The United States, Australia, Britain and Japan have swiftly ended China's military aggression in the Indo-Pacific.
Taiwan has also applied to join a 12-nation trade agreement known as the Comprehensive and Progressive Agreement for the Trans-Pacific Partnership, or CPTPP, which China is also seeking to enter.
Meanwhile, Australia and Japan have expressed reluctance in the trade bloc over the possibility of Beijing using economic pressure on countries with which it disputes. Both countries have expressed support for Taiwan's bid, along with Canada and the United States.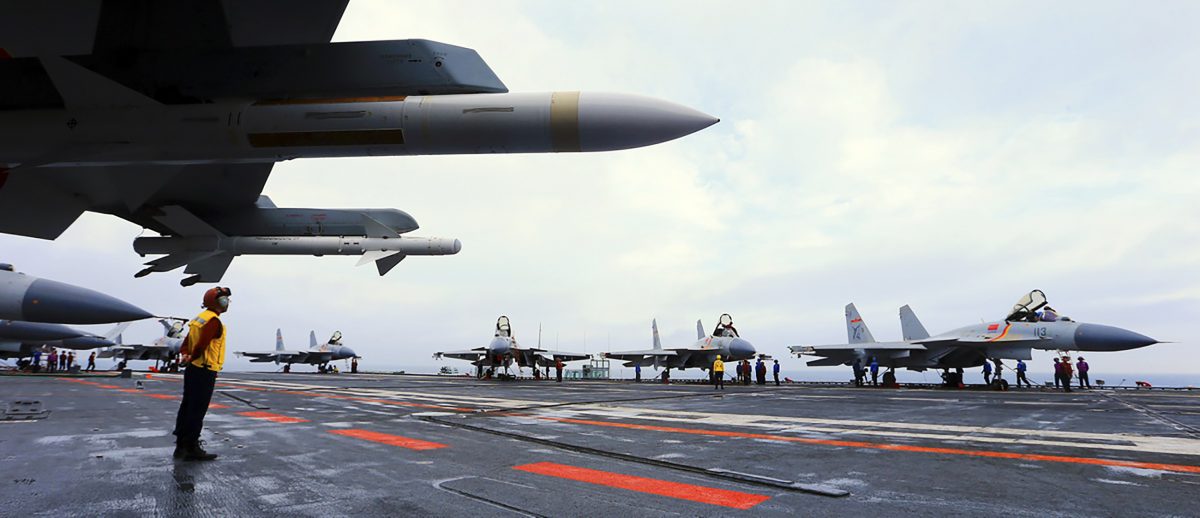 "Taiwan's fight for more international space is probably stepping on the CCP [Chinese Communist Party's] Red lines," Chang told The Epoch Times, referring to Beijing's position that international support for Taiwan constitutes a "red line" that cannot be crossed by other countries.
Taiwanese military analyst Wu Ming-chih said the regime could raise temperatures further in the coming days. As Chinese leader Xi Jinping seeks to secure his third time as the party's paramount leader next year, he is likely to present a tough front to ease domestic pressure, he said.
However, this strategy is not without risk. "The bigger his gait, the more he can retreat," he said.
Speaking at a press briefing on Monday, White House Press Secretary Jen Psaki urged Beijing to "end its military, diplomatic and economic pressure and coercion against Taiwan".
China's "provocative" military activity "is destabilizing, risks making miscalculations, and undermines regional peace and stability," she said. Saki later said that US officials were also "in personal touch, sending clear messages through diplomatic channels."
Faced with US criticism, the Chinese foreign ministry on Monday accused Washington, warning that arms sales to Taiwan and US warships sailing through the Taiwan Strait would undermine bilateral ties.
Taiwan's foreign ministry said Beijing's action was increasing tensions in the Indo-Pacific region.
"In the face of China's challenges, our country's government has always committed itself to improving its self-defense capabilities and protecting Taiwan's democracy, freedom, peace and prosperity," it said in a statement on October 3.
Chang Chun contributed to this report.
.
This News Originally From – The Epoch Times