the wait is over! Cinepolis finally released pre-sales of tickets for 'BTS: Yet To Come In Cinemas', however, demand was so high that a massive chunk of ARMY crashed the ticket buying page.
Late last year, Cinepolis confirmed it would have a special screening of BTS: Still to Come in cinemas, a concert the successful South Korean boy band offered for free in October. Of course, this new version will feature never-before-seen visuals, reason enough to The ARMY did everything possible to get tickets, however, it was precisely the high demand that caused the Cinepolis site to collapse.
fan base trying to see the faces of Jin, RM, J-Hope, Jimin, V, Suga and Jungkook through social networks, They made their dissatisfaction known to CinepolisA chain of cinemas where you can currently watch movies such as Avatar: El Camino del Agua, M3GAN or Puss in Boots 2: The Last Wish.
According to several ARMY reports on Twitter, there are errors on the site as the page displays a message and does not allow you to continue shopping, as the following message appears: Sorry, we had a problem with your purchase. Your payment method may have been charged. Please contact CineTicket on 01 55 2122 6060 to verify. (1202)",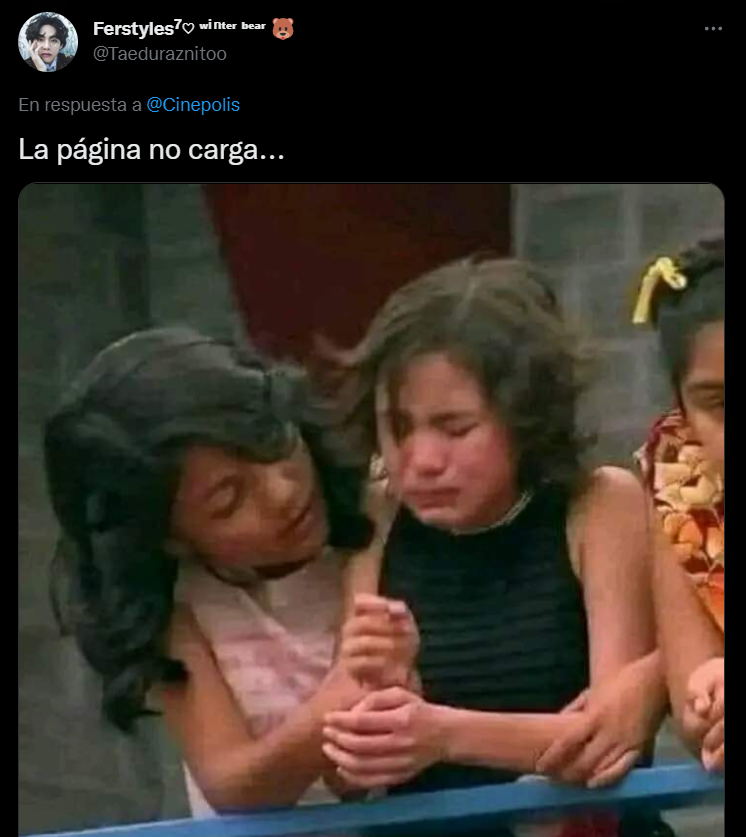 "Help. I purchased 2 tickets to Tuxpan, Veracruz but the code is not showing up in the application. There is collection and even the tickets appear to be sold out but they gave me the QR. Please, I still need my money back"A user wrote.
On the other hand, a second error also appeared with the Cinepolis page where a classic movie clapperboard appears with a confused face. "An unexpected error occurred while trying to make a connection. Try again later",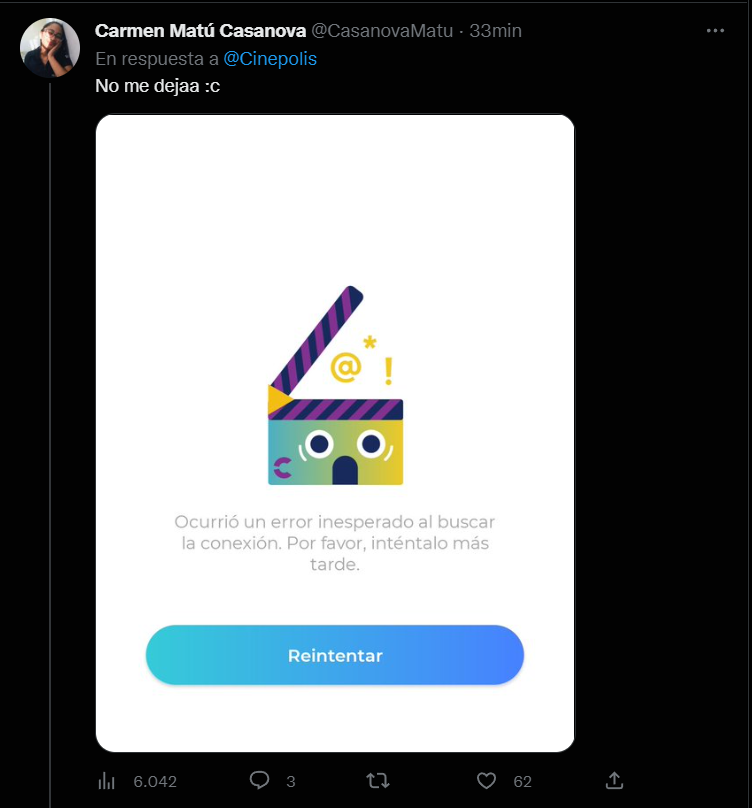 The 'Ayuda Cinepolis' profiles were present on the occasion: "We apologise, our area in-charge is verifying the outage on our digital channels, We recommend that you try your purchase later. We appreciate your patience."
If you decide to follow the chain of comments from Cinepolis' previous tweets about BTS: YET to arrive in theaters, you'll notice that most of the claims are for the same topic: There were errors on the page when you processed the purchase and although some users received charges in their bank accounts, they have not yet received their tickets.