Climate change

Two years after wildfires: in Australia, apocalypse is returning to normal
In 2019/2020 fires turned thousands of square kilometers of forest to rubble. Hundreds of people died and the habitats of entire animal species were destroyed. Although global warming was largely responsible for the disaster, the country is not doing anything about it. For a millionaire.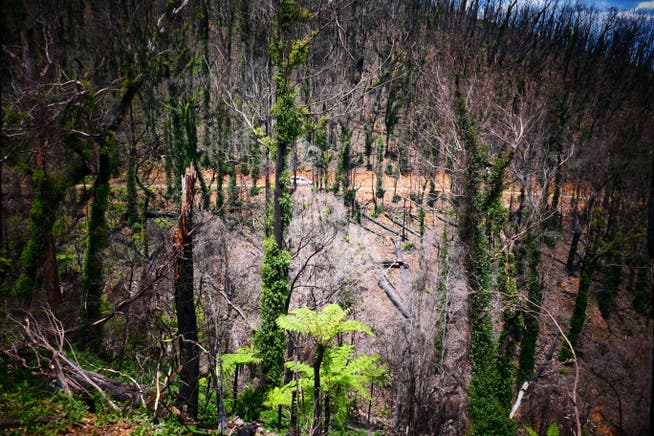 Turn of the Year 2019/2020: Australia finds itself in the grip of the devastation of the century. In the southeast of the continent, vast areas of forest and grasslands are on fire. 13 million hectares, 200 fire fronts. Big fire unites "mega fire". Emergency workers are overwhelmed. All settlements are destroyed in firearms. Billions of dollars in damages occur to buildings, vehicles and infrastructure. The fire kills 34 people, hundreds more from the effects of inhaling the smoke and other long-term damage.
And according to environmental scientist Chris Dickman – Mammals, Birds & Reptiles, the fires killed at least three billion animals. Famous koala rescuer James Fitzgerald admits that at least 5000 of these rare marsupials perished: "I have no great hopes for the future of these animals".
There is still a shortage of equipment needed for emergency services
Despite such numbers, the Australian government has done little over the past two years to better equip responders for future major fires. Most voluntary firefighters in rural areas still lack primary equipment such as breathing masks. A demand from a group of former fire service commanders that Australia eventually build up its own fleet of firefighters goes unheard in Canberra. So far, Australia has flown in tanker planes from Canada and the US before the start of each fire season. Emergency services only have a chance of overcoming a mega fire with support from the air.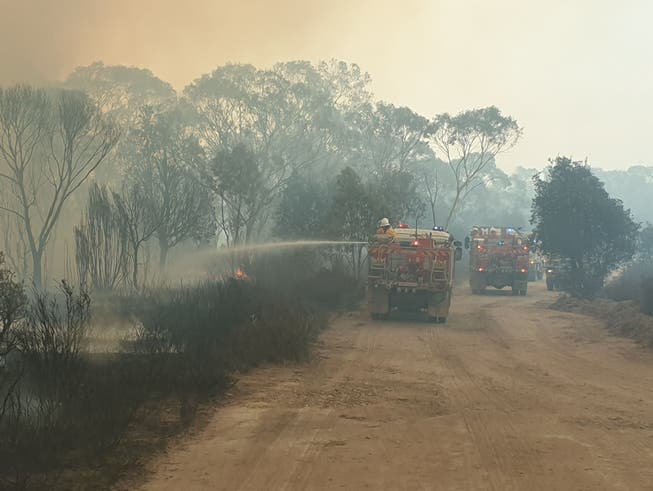 Dozens of species now threatened
Indeed, forests on the east coast of Australia, which are dominated by eucalyptus and acacia, are used for making fires – some plants even require flames and smoke to be able to reproduce. However, the intensity of the heat – with temperatures of up to 1100 degrees – was too high for many. Many woods are mostly black even after two years, instead of fresh branches sprouting from the burnt bark. From time to time green can be seen in the ravines. They are the plants that were protected from the highest temperature from their location and survived.
"The habitat of the entire animal species was completely burned down," explains ecologist and carr John Pickerel in an interview with CH Media. In his book "Flames of Extinction" (Flames der Extinction) he describes the consequences of fire catastrophe for animals that lacked the "cuddle effect": spiders, centipedes, insects, worms. They are indispensable to the functioning of entire ecosystems, Pickerel explains, as pollinators of plants or processing dead vegetation into humus. Researchers still can't say with certainty how many animal species Australia lost at that time. Dozens were put on the endangered list.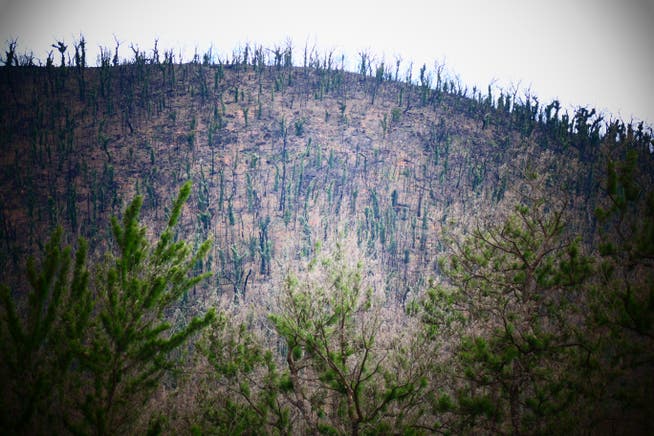 Climate change is clearly the cause, Pickrell says. The east coast of Australia recorded a record high temperature of 48.9 °C in the summer of the disaster. "And in the years before that, we had an unusually long period of drought, which completely dried up the landscape." The Australian government research institute CSIRO has warned that rising global temperatures are increasing the likelihood of megafires developing.
The fire is increasing even in the winter season
In just the last three decades, Australia's burned forest cover has increased by 800 percent. According to the researchers, the fire season has continued into the cooler months since 1988. The area affected by fire has increased by more than five times in a normally fire-free Australian winter. CSIRO Research Director Pep Canadell: "The results suggest that the frequency of wildfires is likely to continue to increase under projected climate change."
Newcastle is a good two hours north of Sydney. It is the largest coal loading port in the world. Conveyor belts carry their shiny black cargo to the hungry stomachs of giant coal transport ships. 165 million tonnes per year. Australian coal fuels factories and power plants around the world. CO2Emissions also make coal the number one climate killer. Australia is one of the world's major coal exporters. And it should remain that way, says Prime Minister Scott Morrison. Australia earns about $50 billion (33 billion francs) per year from coal exports. No one wants to do without it.
Coal Mining – As If Climate Change Didn't Exist
Australia continues to expand the region. There are more than 100 fossil fuel development projects in the pipeline in the country that could emit about 1.7 billion tonnes of greenhouse gases annually. At the same time, Canberra is stubborn in terms of climate protection. Morrison can only be persuaded to commit to being carbon neutral by 2050. The emissions reduction of between 26 and 28 percent by 2030 compared to 2005, which was promised years ago, is also considered very weak.
The prime minister regularly claims that his country, with its 25 million residents, is "only responsible for about 1.4 percent of global emissions". Australia is already the sixth largest emitter of greenhouse gases in the world due to its dependence on coal for electricity generation and high rates of deforestation per capita. The "Australian Financial Review" recently took into account emissions from coal exports when calculating Australia's carbon balance. Accordingly, the country ranks third among global climate sinners. Calculated this way, Australian emissions would account for 9.4 percent of total global emissions. For comparison: China is at 26.7 percent and the United States at 13 percent (as of 2021).
Plan: Buying and closing coal-fired power plants
But that is expected to change. She is not from Canberra. A few days ago, a consortium led by technology billionaire Mike Cannon-Brooks made a billion-dollar bid to take over Australia's largest coal-fired power plant operator, AGL. The company aims to produce clean electricity instead of coal. Andrew Forrest, president of iron ore company Fortescue Metals, wants to build on a climate-neutral future.
Forrest is investing billions in hydrogen production facilities. The fuel, which emits only water vapor as an emission, is considered the "coal of the future". Forrest specifically wants to produce hydrogen using renewable forms of energy such as wind and solar power.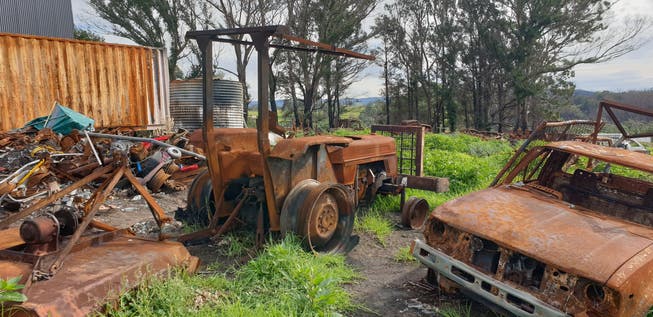 deforestation continues
Under normal circumstances, Australia has the highest rate of deforestation in the world. Those who thought the practice would end after the fires are wrong: chainsaws are in full swing in some of the toughest woods. Instead of setting up conservation areas, giving forests a few years to recover, even the hardest-hit areas of NSW and Victoria are being logged.
According to ecologist David Lindenmayer, an expert in the use of forests, the behavior of the lumber industry and the politicians who made it possible is much more than reckless. "Deforestation has serious consequences for the recovery of both the burned and leftover areas," the professor says. Industry says it is important to save jobs, especially in areas hard hit by fire.