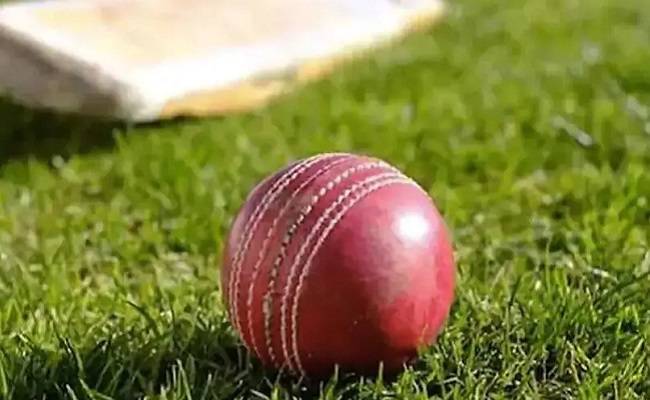 The English cricket team, led by Brendon McCullum and Ben Stokes, has changed the essence of the game, 'Test cricket', with their new term, Bazzball. One was relatively skeptical whether such an aggressive and positive attitude is enough to be successful in Test cricket on a consistent basis. Well, England have proved it through four consecutive wins and hence any apprehensions must be allayed.
With the passage of time the perspective of a cricketer has changed a lot. There seems to be an air of self-confidence and self-confidence in his approach that drives him to take risks and not worry about the past.
This one takes back the famous fairy-tale that was later made into a movie called 'Alice in Wonderland' where the famous Mad-Hatter had a tea party. The words of the mad hater asking Alice, "Have I gone mad" and Alice's reply, recent innings played by Jonny Bairstow, Ben Stokes, Rishabh Pant, Ravindra Jadeja and even Jasprit Bumrah Very suitable for She said, "I'm so afraid. You're totally bonded. But I'll tell you a secret. All are wonderful people."
Cricket has always had such characters. India's Virender Sehwag, Kris Srikkanth, Kapil Dev, Ramnath Parkar, Sandeep Patil and domestic batsmen such as Jaswant Bakernia, Vijay Telang, Kiran Asher and many others have played these uncanny innings, which were seen at the time as, "It is not hai cricket". It was exciting to watch each and every one of them. However, the experts and the audience saw their performance as a one-time surprise.
The British were the thought leaders where cricketing opinion was concerned and established the fact that for a batsman to be successful in cricket, one needed technique, good ground stroke and a lot of patience.
The flamboyant types were not graded highly. The bowlers also had to adhere to certain norms and that was to bowl a good length and line up consistently to make the most of it. The bowlers changed, as the same good-length deliveries that someone had appreciated were now being hit directly over the head. Like batsmen, bowlers also need a crazy-hater's approach to bowling. This has forced them to diversify and diversify into it.
The recent Test match between India's No 10 batsman Jasprit Bumrah and England's old and trusted fast bowler Stuart Broad in Birmingham was a fine example of a modern-day duel in cricket. The former was adamant on hitting every ball he faced in the stands, while the obstinate bowler was determined to make short deliveries despite being hit. Both looked to the onlookers as if they had gone bonkers.
Bumrah emerged victorious by making the record for scoring the most runs in an over in Test cricket. A bowler, with 550 wickets under his belt, was made to look like a fool by a batsman who pats himself on his back every time the ball hits his bat.
It is now a new way of batting and attitude towards bowling. The only surprising result of such an aggressive game is that it has inspired the spectators and spectators to follow Test cricket once again. Encounters like these have become a drama that new sports audiences seem to love. How else can one explain Nick Kyrgios' unsporting behavior while playing with Stefanos Tsitsipas in a recent Wimbledon singles match. Equally happy to see Virat Kohli sing and dance every time a wicket falls, in which he has not played a hand.
This brings up one of the recent defeats India suffered against England in the Birmingham Test. I had written that India's biggest concern was about making Jasprit Bumrah the captain. In such a situation, choosing a suitable vice-captain is very important. Bumrah has never led a team before and doing so at the highest level is asking a lot for him. Similarly, no one thinks Rishabh Pant or Hardik Pandya is ready to lead India in Test cricket. The T20 format doesn't require much thought from the captain. The field and bowling restrictions have made it impossible to study and plan for a batsman's demise in the shorter format of the game.
Test cricket, on the other hand, requires a captain to have tact and thoughtfulness from his opponent. Bumrah went through the captaincy motions, which was quite understandable for a man who had not been placed in that position earlier. Ben Stokes also made many mistakes in his captaincy. However, in the fourth innings, the England batsmen corrected their mistakes by batting well.
One cannot understand how India can go into a Test match without their best spinner Ravichandran Ashwin. Edgbaston's wicket is known to dry up, and a good spinner is vital in the latter part of the match. India missed Ashwin as they needed a bowler who could blow the ball and get the turn. India missed a trick by not including Ashwin, as it would have been difficult for them to chase down the target of 378 runs with such ease.
The limited overs version of the game and T20 in particular should be commended for the way a cricketer is now getting ready to play aggressively. Cricket started with the batsmen playing shots in front of the wicket. Ranjitsinhji was the first to bring about the change by inventing the foot sight. After this there was a late cut on the off side. Modern cricket has played the reverse sweep and stroke 360 ​​degrees across the field. One wonders what crazy stroke-play will apply next.
Cricket has also become a party of the lunatics.
(Yazurwinder Singh is a former Indian cricketer)
New App Alert: All OTT apps and release date under one app