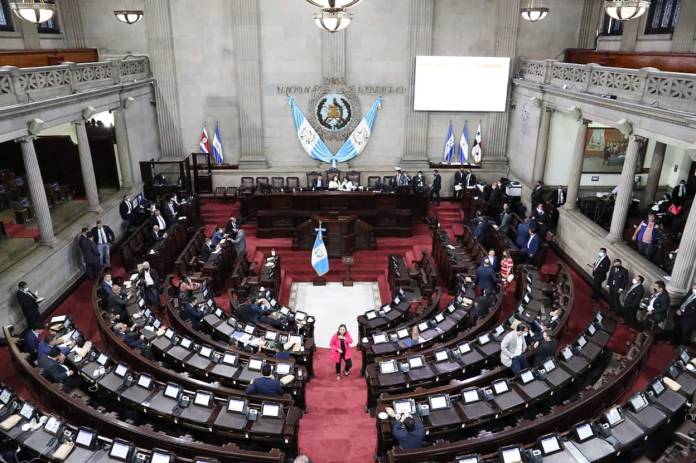 With the conclusion of the second ordinary session of the Congress of the Republic, which ended on 30 November, the formation of the Permanent Commission was notified for the second extraordinary period of work, which would last from 1 December to 13 January. 2023.
According to the Congress website, the commission is made up of the following legislators:
– Shirley Rivera, Pres.
– Carlos López Maldonado, vocals.
– Carolina Orellana, vocals.
– Efrain Menendez, vocals.
– Maynor Mejia, Secretary.
– Anibal Rojas, Secretary.
– Marvin Alvarado, Secretary.
Functions of Permanent Commission
Article 23 of the Organic Law of the Legislative Body (LOOL) indicates the functions of the Permanent Commission of the Congress of the Republic, which will assume all functions of the Board of Directors during the full recess.
In addition, it shall exercise the functions assigned to it by the political constitution and any other law.
It is also responsible for overseeing the preservation of the files, buildings, and other objects or materials of Congress.
Following submissions by the FECI, it was resolved that Barrios Hernandez would face justice. Get the details here: https://t.co/yRo70e52wW

— La Hora Newspaper (@lahoragt) December 1, 2022
During working hours and days, there shall always be a Secretary on duty to attend to the public, to receive briefs and to convene the Commission into a session, when it is the case.