The global crisis caused by the spread of the new coronavirus disease, COVID-19, continues to take fresh and dramatic turns and wreak havoc in dozens of countries around the world. Stock markets remain volatile, having recorded historic collapses in stock prices.
As the disease continued to spread – to new geographical areas as well as in numbers – governments began to take extreme measures just weeks ago in an effort to curb it. Italy forced a nationwide closure while several other countries issued travel restrictions. Schools and universities were closed in some areas, while thousands of companies told their employees to work from home.
By March 16, at the time of writing, COVID-19 had been detected in nearly 150 countries, according to the World Health Organization, which now views the crisis as a pandemic. More than 160,000 people were diagnosed and deaths rose to nearly 6,500.
---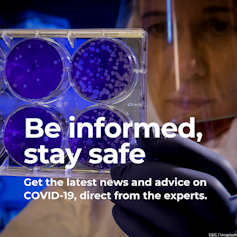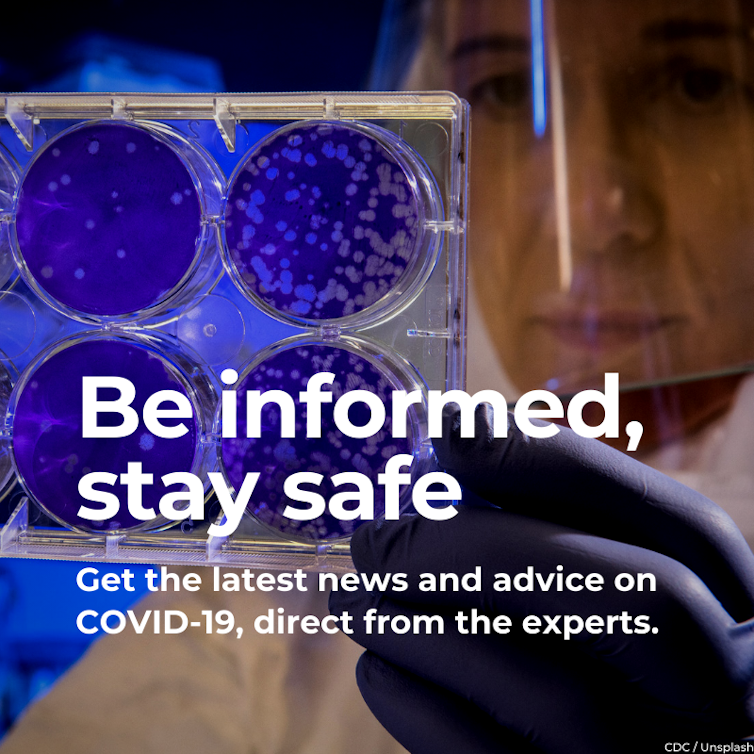 This is our weekly summary of expert information on the Coronavirus.

The Conversation, a non-profit group, works with a wide range of academics across its global network. Together, we produce evidence-based analysis and insights from across academia. The articles are free to read – there is no paywall – and to republish.
---
Amidst all the uncertainty about how the pandemic could unfold, and what its implications might be, articles from The Conversation provided a unique guide. Publishing in four languages ​​- English, French, Bahasa Indonesia and Spanish – The Conversation's eight editions have seen an increase in readers. We hope it provides an antidote to misrepresentation in some social and mainstream media.
In this second weekly column by our team of international health editors, we once again highlight some of the most recently published articles from The Conversation's global network.
Prepare for our new way of life
One thing has become clear: we need to prepare for a new way of life. Experts have weighed in on what this could entail:
Do schools and universities close? From the International University of La Rioja, Spain, Vicente Soriano argues for closure (in Spanish) while Kyungmee Lee from Lancaster University, UK, argues that moving university courses online is not as simple as it sounds.

Cancel public events. Another dramatic change was the escalating cancellation of public events and major sporting events. Simon Chadwick of EM Lyon Business School is considering taking down the international sports calendar. Kari Brossard Stoos of Ithaca College, USA, and Heather Dichter of De Montfort University, UK, are investigating how these cancellations will have an impact on the Olympics.

"Telegealth" may play a role in limiting the spread of the virus. Centaine Snoswell and Anthony Smith of the University of Queensland in Australia explain what it is.

End of handshake. Erika Hughes of the University of Portsmouth, UK, looks at why COVID-19 greetings can change forever.
Epidemic, pandemic? The differences and key implications
Another major question addressed by academics concerns the WHO's decision to improve its definition of the outbreak of an epidemic following a pandemic.
What is the difference between an epidemic and a pandemic? From Texas A&M University, USA, explains assistant professor of epidemiology Rebecca SB Fischer.

What drove the escalation from epidemic to pandemic? Fernando González Candelas heads the Joint Research Unit on Infection and Public Health at Valencia University, Spain, and writes in Spanish, reports.

What does the UK do differently? It seems that the British government is taking a different approach than those followed in other countries. Does it make sense? Jeremy Rossman of the University of Kent, UK, writes.
Why it's time to read about Spanish flu
Academics also offered historical perspectives, dating back to the Spanish flu epidemic a century ago. Howard Phillips of the University of Cape Town, South Africa, reflects on the elementary flaws in the repatriation of South African soldiers from England in 1918. Meanwhile, Chris Colvin of Queen's University Belfast, UK, and Eoin McLaughlin of University College Cork, Ireland , explores the economic lessons that can be learned from the Spanish flu.
Coronavirus also spreads misinformation
Along with the spread of the disease comes the spread of misinformation.
Does vitamin C protect against coronavirus? Peter McCaffery, professor of biochemistry at the University of Aberdeen denies a very common myth: it is unlikely that taking vitamin C will prevent or cure a coronavirus infection.

How to get involved in the news in times of crisis. Professor of Journalism and Social Media at Griffith University, Australia, Mark Pearson gives advice. And Denis Muller of the University of Melbourne, Australia, stresses the importance of ensuring that journalists apply the highest ethical standards in their reporting on the COVID-19 outbreak.
Who is patient zero?
Big questions still remain. One is who or what infected "Patient Zero". Wanda Markotter from the University of Pretoria, South Africa, tackles steps that scientists have taken to locate the original source of COVID-19.
The good news is that there is a great deal of knowledge sharing going on internationally to tackle this pandemic, and Aleks Berditchevskaia and Kathy Peach of the Center for Collective Intelligence Design in Nesta, UK, look at seven ways this is happening.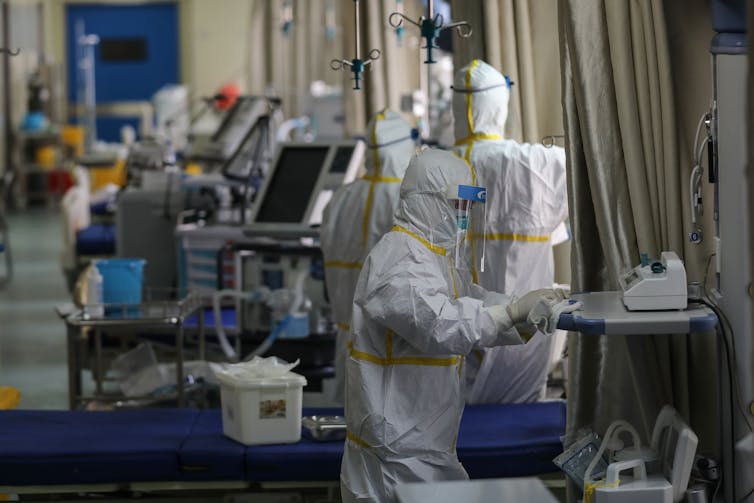 ---


Get the latest news and advice on COVID-19 directly from the experts in your inbox. Join hundreds of thousands trusted by experts through subscribe to our newsletter.