As the Omicron version continues to spread across the world, with Japan, Russia and Romania registering a record number of infections, the country where the strain was first documented is now preparing to say goodbye to it.
Omicron was first raised in a lab by technicians South Africa, A few weeks later, a handful of doctors at the main hospital in the country's capital, Pretoria, provided the first analysis of their behavior after admitting dozens of new COVID patients.
At that time, Dr Fareed Abdullah of Steve Biko Academic Hospital had told the world that omicron Wasn't like the boost variants in previous waves.
Live COVID updates from UK and around the world
The stress was highly contagious but was significantly less likely to keep people in the hospital – or cost them their lives. Major studies in the UK and US on disease severity have corroborated these initial observations in South Africa.
"Are we closer to the end of this wave than the beginning?" I asked.
"With the data showing that we are right at the end of the wave, our case rates are roughly where they were pre-wave levels, we actually have a view of the entire wave and can describe it very precisely," Dr. Abdullah said, as he took off his protective clothing outside the ICU ward of the hospital.
Yet now there is another issue concerning this physician and the rest of the medical community in South Africa.
Seroprevalence surveys indicate that more than three-quarters of the population has already developed immunity. COVID-19 Transition – there's a reason Dr. Abdullah and others think the fall from Omicron was relatively mild.
However, there is a group that is considered to be at particular risk – any of the millions of people in South Africa who suffer from a weakened immune system, such as: HIV,
HIV is a major public health concern in South Africa, with an estimated eight million people (13% of the population) living with the disease. There is a tried and tested drug for this, called antiretrovirals. It keeps HIV away, allowing the body's immune system to function normally. But patients need to take the medicine continuously.
When South Africa's hardy yet overworked health system shifted to addressing the COVID pandemic, the task of diagnosing people with HIV – and maintaining contact with people who already have the virus – was ignored.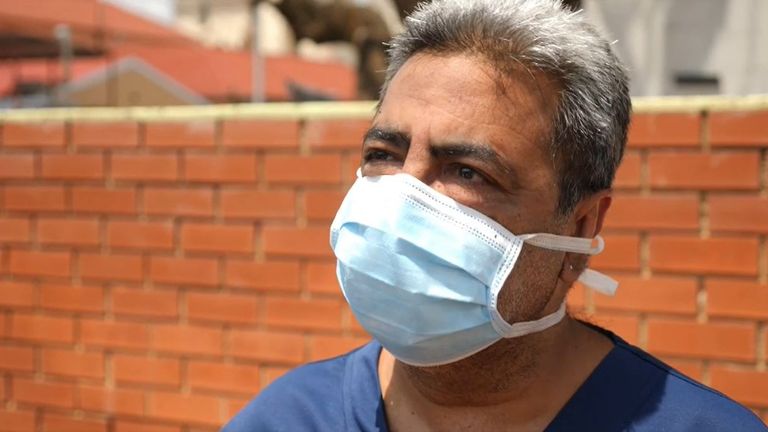 Public health organizations such as Right to Care estimate that some 3.6 million have either gone undiagnosed or are not currently on a consistent antiretroviral regime.
Dr Abdullah says, "In South Africa, we want to make sure that as many people as possible are living with HIV, so that they do not fall into that category, but in my humble opinion, this is where the epidemic is shifting now. Is."
However, finding and reintroducing those carrying the HIV virus into the system is only part of the challenge.
New strains may develop
At the start of the pandemic, scientists found that immunocompromised people with long-term infectivity are particularly prone to prolonged and severe COVID-19 infections.
In addition, work by scientists in Durban has shown how COVID can mutate inside the bodies of people with untreated HIV. In one case, they detected a coronavirus Sample for a 36-year-old HIV patient who was struggling to adhere to his antiretroviral treatment regime. During her seven months of COVID infection, the virus acquired 32 mutations.
The risk is clear. New forms of anxiety can develop — and be transmitted — by people with weakened immune systems.
"It means a major restructuring of healthcare because these people are hard to find. How do you diagnose in these people? But that's where modern medicine takes us fast," says Dr. Farid Abdullah.
In a town called Klerksdorp in South Africa's North West province, health workers are trying to re-establish contact with dozens of HIV patients who have fallen off the local health authority's radar.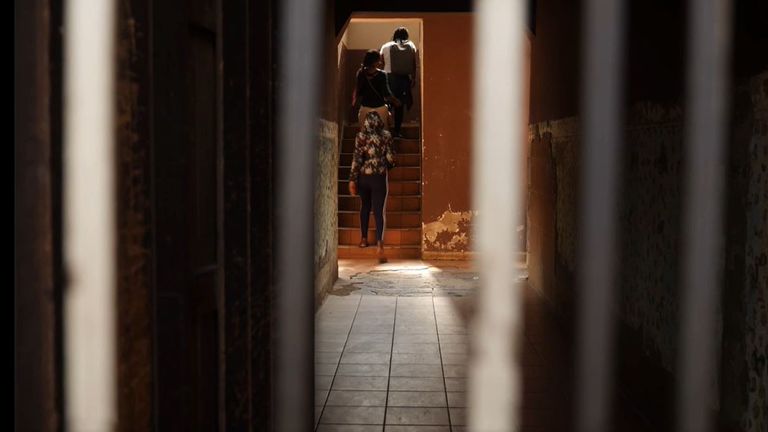 'I was very sick'
A 40-year-old woman named Sylvia van Wyk stopped taking antiretroviral tablets two years ago — and when she picked up COVID, she couldn't get rid of it.
"I was so sick, I couldn't do anything, nothing, my mom was there for me, she was washing me, feeding me, I couldn't do anything for myself," she said.
Sylvia had severe COVID for three months, but when she resumed her HIV treatment, her body fought off the virus.
"Why did you stop taking (your antiretrovirals)?" I asked.
"Frankly, I was having too much fun, I wasn't taking care of my health," she said.
South African scientists have warned that it is important that people like Sylvia continue their HIV treatment for fear of developing some, "really bad forms," ​​in the words of a prominent figure.
This will require a defined pivot from healthcare that is already depleted but our collective health may depend on it.