goldingen

Cow collision: 33-year-old surrenders himself to police – a report awaits him for violation of road and animal protection laws
Late on Tuesday evening, a driver got off the road in his convertible and rammed into a cow. She was so badly injured in the collision that she had to be taken down. After this the police searched for the witnesses. As the Canton Police in St Gallen announced Wednesday afternoon, the man who caused the accident turned himself in.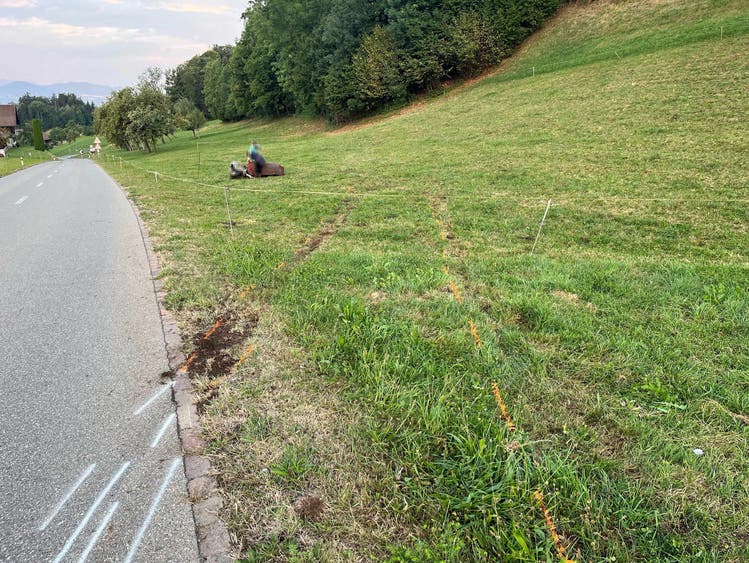 On the night of Tuesday to Wednesday, just before midnight, a driver hit a cow near Hintergoldingen. St Gallen Cantonal Police made the announcement in a media release on Wednesday morning.
According to the report, the driver lost control of his car on a left-hand turn at Hintergoldingerstrae. It slipped, first into the oncoming lane and then back to the normal lane. As a result, the car left the road and landed in the grass field. According to the police report, there it collided with a drawing, broke the fence of the pasture and collided with a cow.
The person who caused the accident informed the police
The cow was so badly injured in the collision that it died. The driver left the accident site without taking care of the injured animal. Investigators were looking for witnesses to trace the person who caused the accident.
As St Gallen Cantonal Police now announced on Wednesday afternoon, the 33-year-old driver turned himself in. According to his own statements, he avoided a fox, which caused his car to slip. So fearing criminal consequences, he withdrew himself from the crash site. The 33-year-old is now being reported to the public prosecutor for various violations of road and animal protection laws. (hood/door/ai)