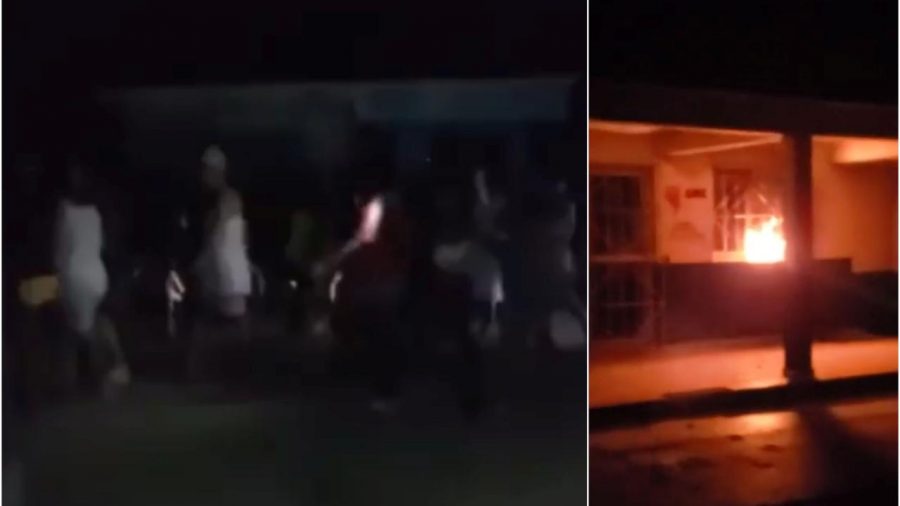 Residents of the towns of Matanzas, Sagua La Grande in Villa Clara and Jagui Grande in the province of Cabarión took to the streets on Thursday night to protest against the Cuban government, as the country had been witnessing repeated blackouts for months. Report on social networks.
Raising slogans of "Freedom" and "Turn on the present", dozens of people took to the Australian People's Council in the municipality of the same name and the dark streets of the city of Jaguay Grande.
Popular protests were also recorded in the cities of Sagua La Grande and Cabarian, where they would have been lighted minutes later.
Protests against Cubans' discontent over the prolonged blackout have intensified in recent weeks amid a situation that government officials themselves believe will have no short-term solution.
On July 14, a street demonstration took place in Los Palacios, Pinar del Río, with pot banging and statements by residents in defiance of the authorities.
In a television appearance last June, President Miguel Diaz-Canel acknowledged the discontent in the Cuban population due to the continuing and widespread blackouts across the country, which have increased in recent weeks, despite the fact that on that occasion He had assured himself of the government's intentions to stabilize energy capacity during the summer.
"As long as the blackout continues and we continue to feel discomfort, discontent will continue and it will be difficult to change the position of opinion," Diaz-Canel said. At least possible" for the population.