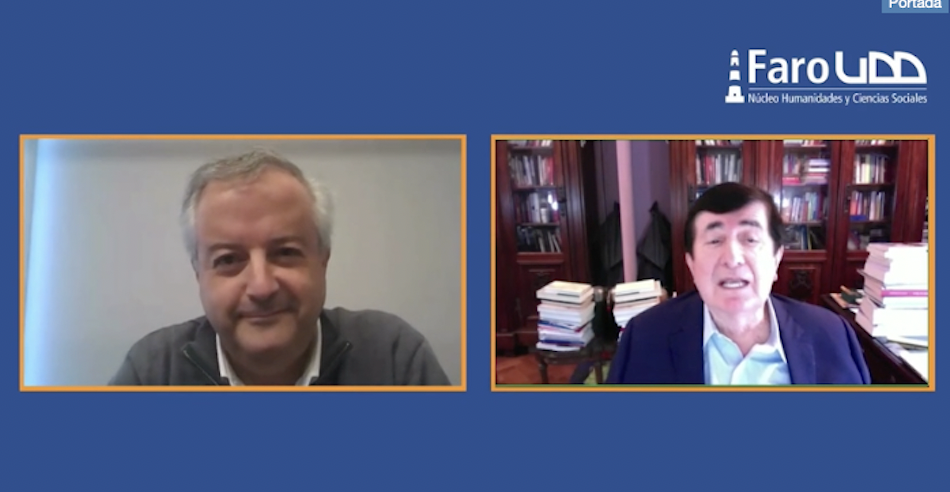 With the aim of promoting dialogue and debate around the challenges facing democracy in Latin America, Ferro UDD, the Center for Humanities and Social Sciences of the Universidad del Desarrollo, is running a cycle of dialogues "Voices of Democracy" in collaboration with various national and . Foreign guests who address current threats, problems and future challenges facing the region.
The second season of the cycle was called "Politics in times of change: the impact of fluid societies and the new digital age", by Jaime Duran Barba, a prominent political consultant. At the beginning of the conference, he stated that "we are facing an impressive crisis of representative democracy in Latin America and the world." As he explained, this is due to many crises and problems that need to be understood, such as the technological revolution.
He said that in the context of the new digital age, the internet is changing the electorate. In addition, he stressed that the knowledge revolution is closely linked to universities and gave Stanford, Shenzhen and Cambridge as examples, to which the development of large companies such as Google, Amazon should be added in parallel, which see world in a different way.
This great change produces a change in the relationships that humans maintain with each other and what happens is that we communicate directly (…) Suddenly, society became horizontal. People communicate directly with each other and create imaginary worlds that do not run through the leadership of parties, intellectuals, universities", expressed Duran.
What technology and its algorithms do today is combine people who believe they are the same and this ultimately creates partial truths. The challenge in this new era is network bias, as many times information may not be true and easily reproduced.
Politics in times of change and in the new digital age must be of paramount interest in what the senders say, rather than what the receivers understand, as they will be the ones who spread the message. "Politics must be done through the eyes of the people" added Jaime Duran Barba.
The next session of the cycle to talk about freedom versus dictatorship in Latin America will be broadcast on June 5 by EmolTV with the participation of Cuban activist Rosa María Paya.