Mauro Icardi is on everyone's lips because of the latest statements made on Instagram about Wanda Nara and her alleged lover Cande Lecce, whom he will sue for inventing alleged chats and photos with the footballer. This only enraged the Galatasaray player, who caused a media stir with his answers by answering his followers' questions through the famous Answers and Questions box, and Cynthia Fernandez could not keep quiet after reading them out.
On Us in the Morning, Cynthia took the opportunity to criticize Mauro's behavior because she doesn't agree with the way he's handling himself: "He's violent. He practices economic and verbal violence ", he told how the Wanda athlete spoke.
However, on the other hand, the circle's panelists surprised him by highlighting his work as a father: "The only good thing I found in him was that he took care of children that were not his and that he started a family at that age." Collected at the age he was."
It is worth remembering that Icardi married when he was only 20 years old and started a family with Wanda Nara with his first three children, Valentino, Benedicto and Constantino, the fruit of the marriage with Maxi Lopez.

Mauro icardi
"I think it's turnips and parsley, that's the only good thing about it." She takes care of two girls and it's difficult," said Cynthia, who is still fighting with her daughters' father for lack of financial support and with Charisse, Bella and Francesca for a lack of commitment/responsibility.
What Mauro Icardi said about Wanda Nara
Amidst rumors of a split and a third controversy, Mauro Icardi, after being in the question box to interact with his followers, decided to go out and tell his truth via his Instagram account.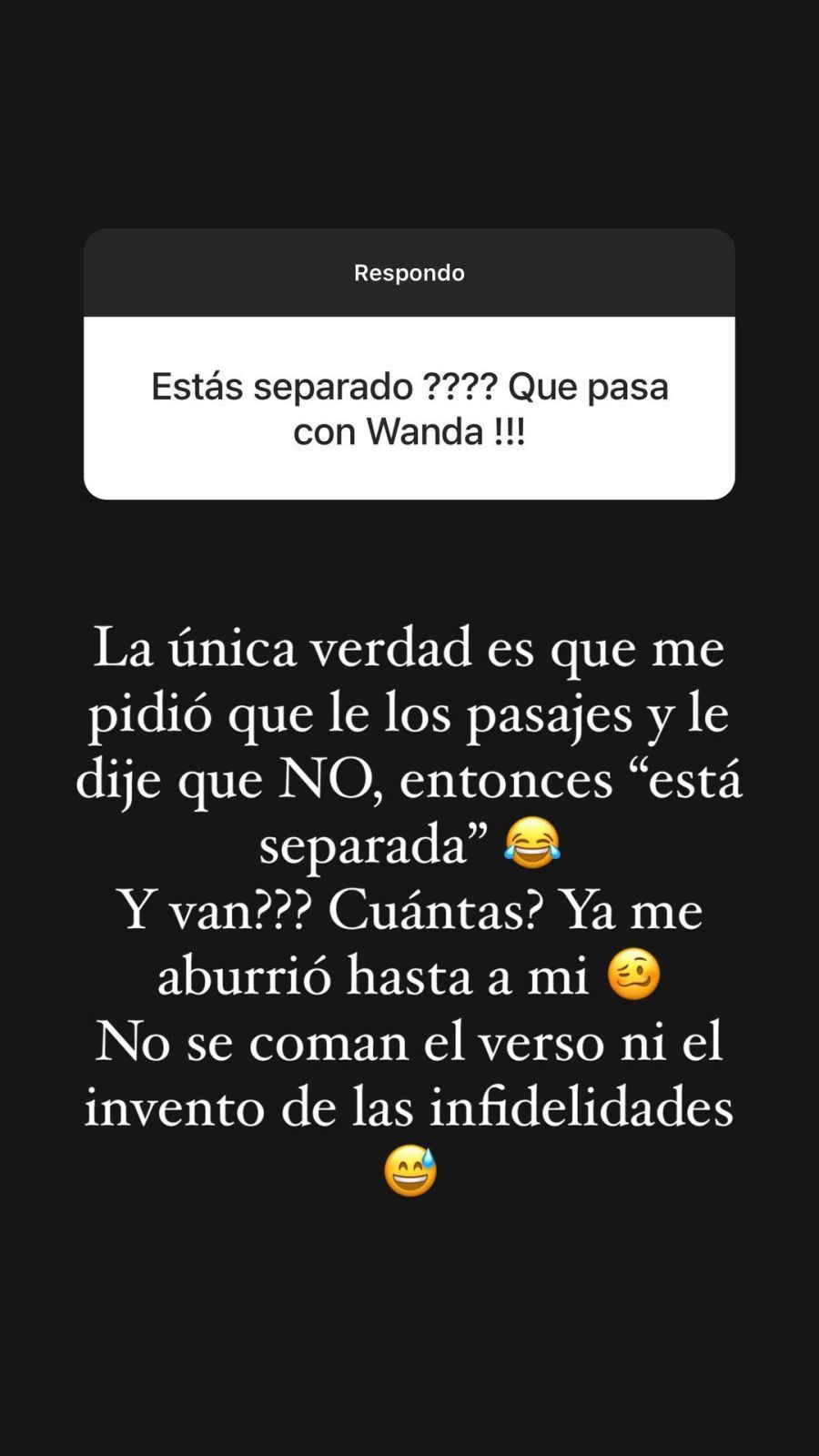 ' 'Are you separated? What's up with Wanda? ", a very curious user asked him about the football player's love scheme and he replied: "The only truth is that he asked me for tickets and I said no, so 'she broke up'. And they left Went." "How many? It bore me too. Don't eat poetry or the invention of infidelity," the footballer closed in on the joke but got fed up.